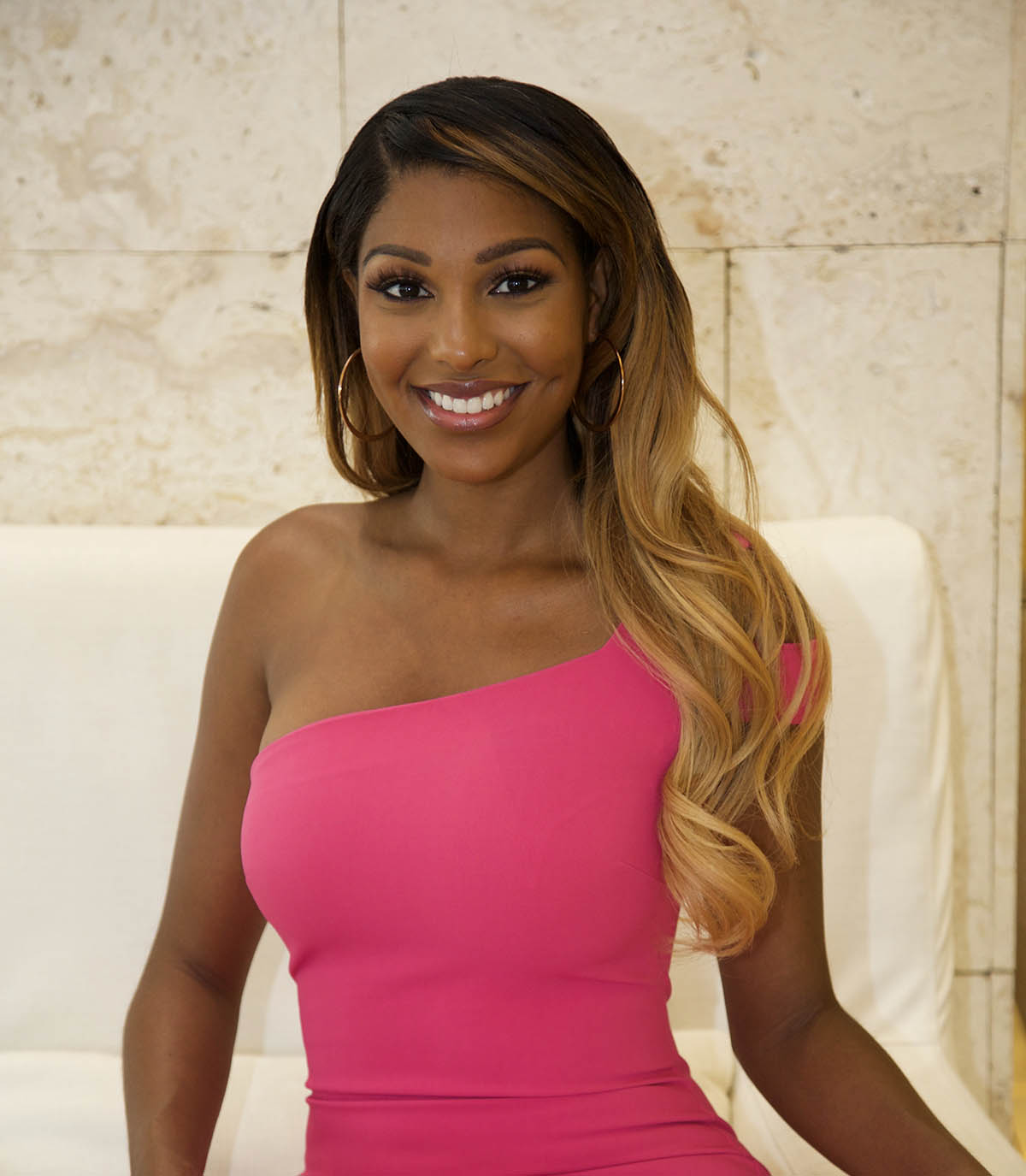 This Jae Pak, M.D. patient had both a hairline lowering and an eyebrow enhancement procedure. She wanted to be less self conscious in front of the camera and be able to be shot from all angles. She now feels confident wearing her hair up or down! Hairline lowering and an eyebrow enhancement allows you to redefine those areas to better fit your facial shape and features. Dr. Pak's artistry is key, as he understands that one size does not fit all! He customizes hairlines and eyebrows for the individual. No stencils or standard measurements are used. He spends time with each patient before the procedure begins to draw and create their desired look. These procedures can be done using the FUT, FUE or Long Hair FUE method.
Procedures
FUT Hairline Lowering, Eyebrows
Before the Procedure
Hairline Lowering and Eyebrows
When you come to Jae Pak MD Medical, you only consult with the doctor, not a salesperson. Our doctor will address your goals, set realistic expectations and make sure you feel comfortable with the procedure.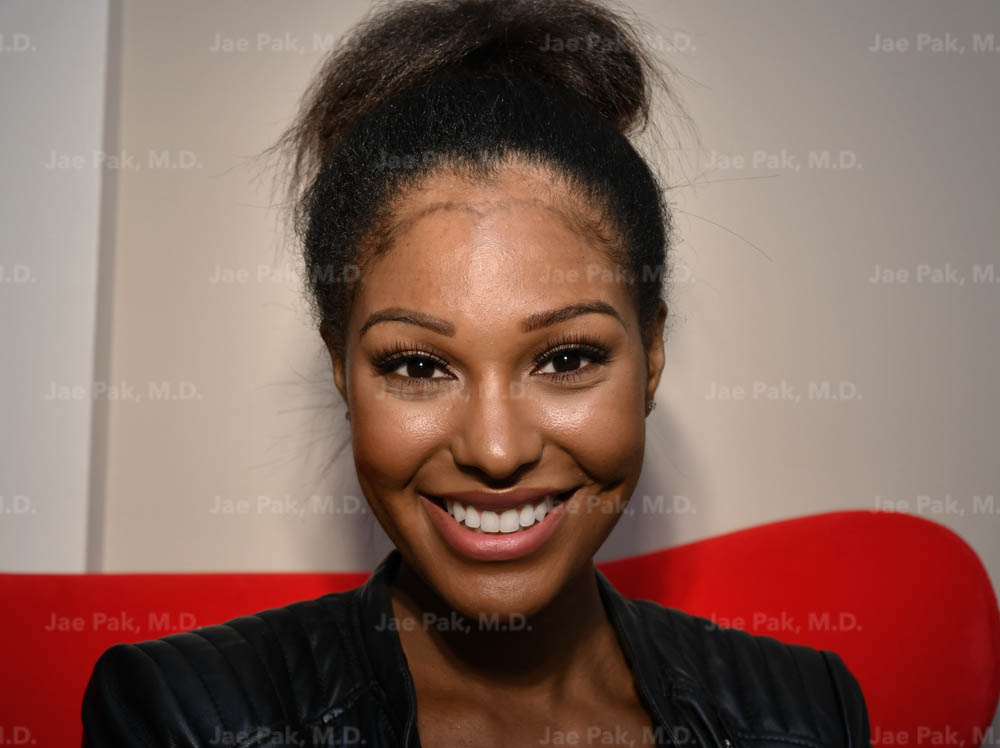 This patient decided to proceed with Hairline Lowering Procedure instead of Forehead Reduction because it doesn't leave a scar on the hairline, is less invasive and can create a more feminine looking hairline.
During the Procedure
Hairline Lowering and Eyebrows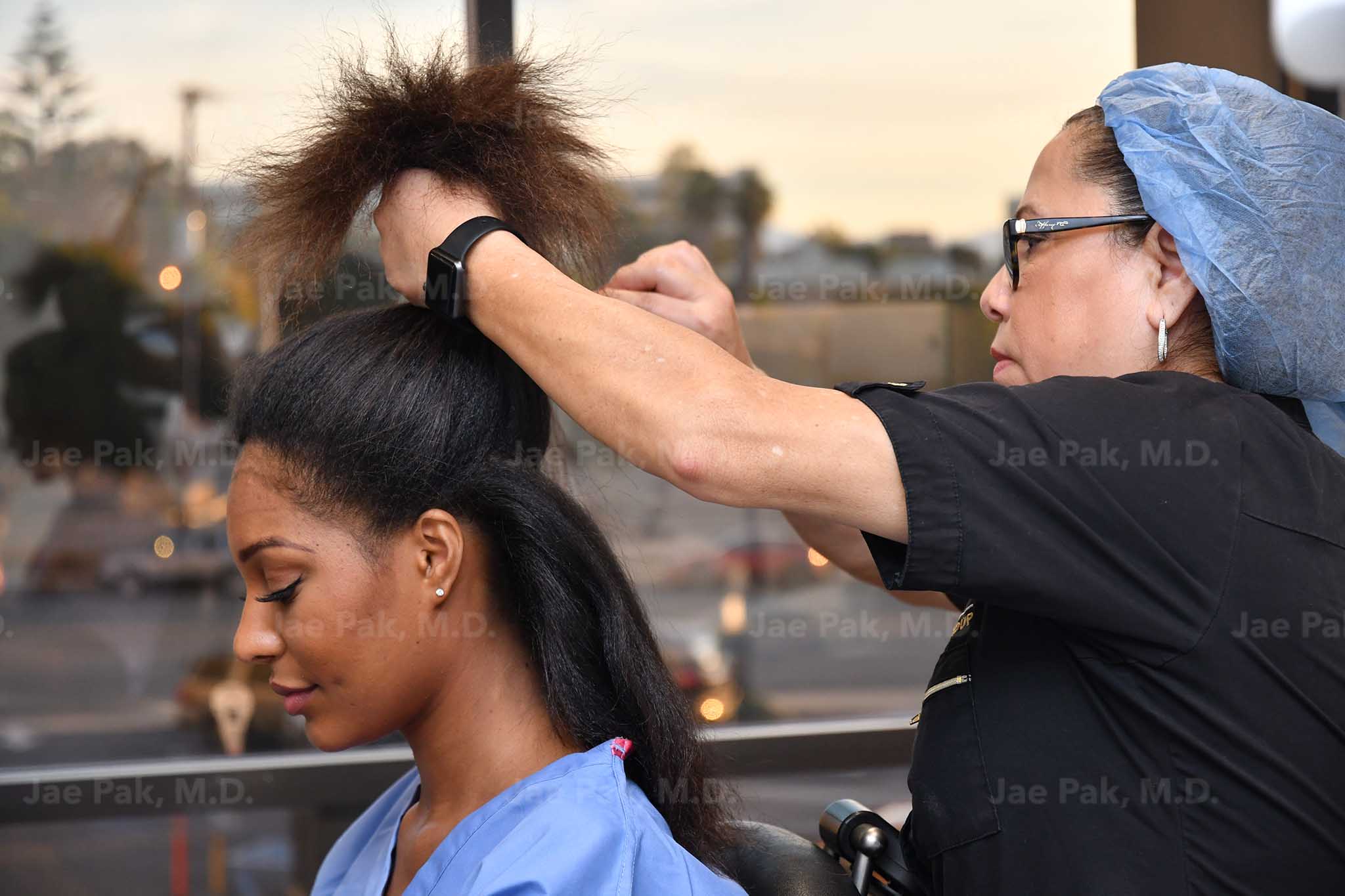 During the procedure, our and staff and doctors will make sure you feel 100% comfortable.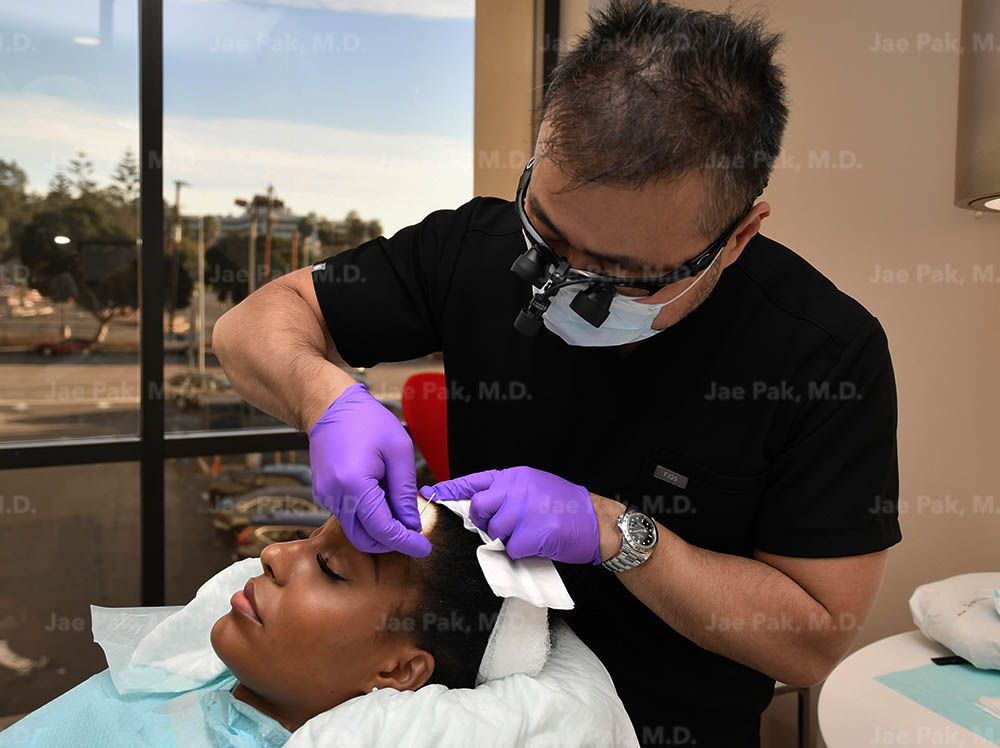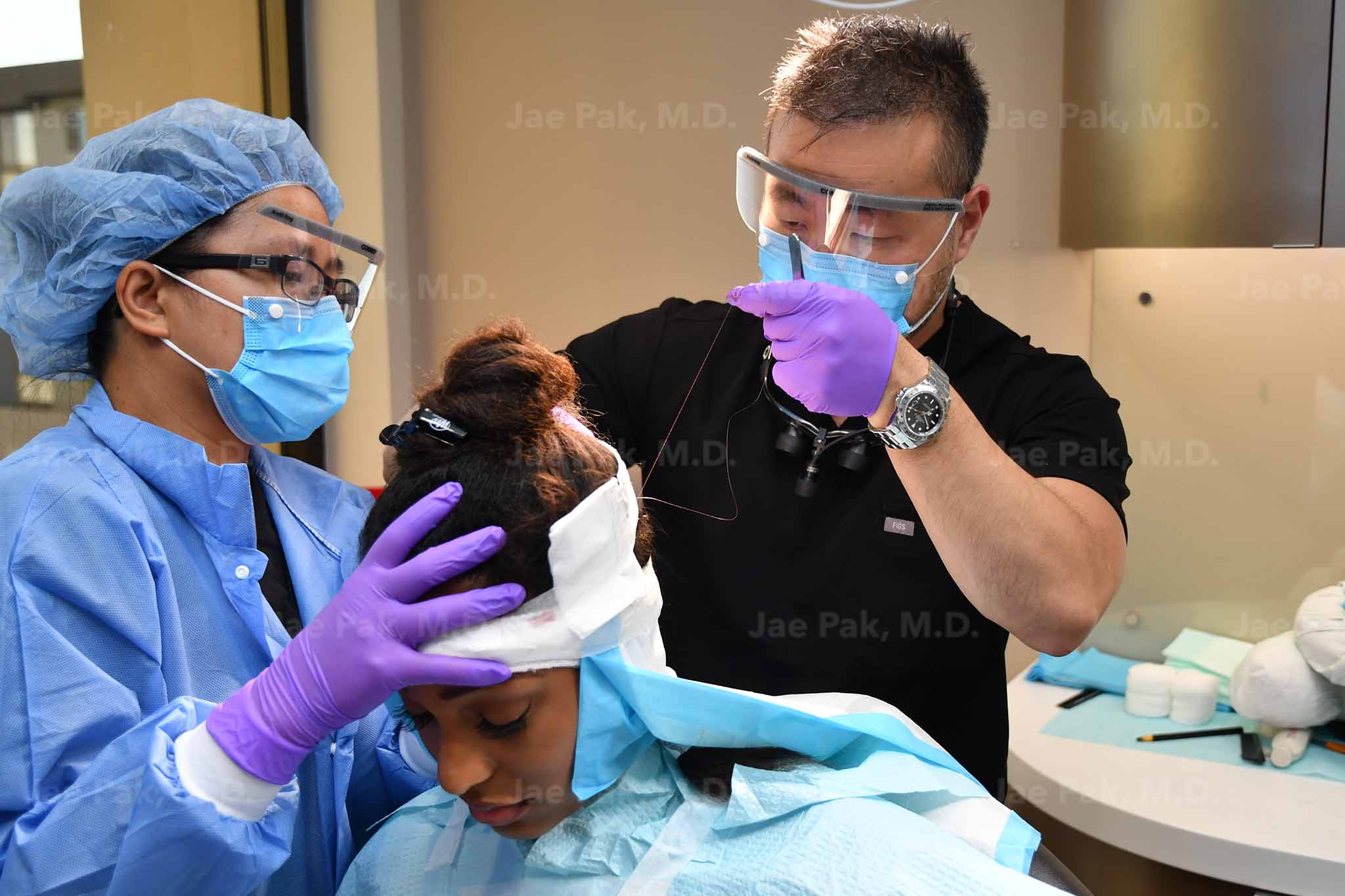 After the Procedure
Hairline Lowering and Eyebrows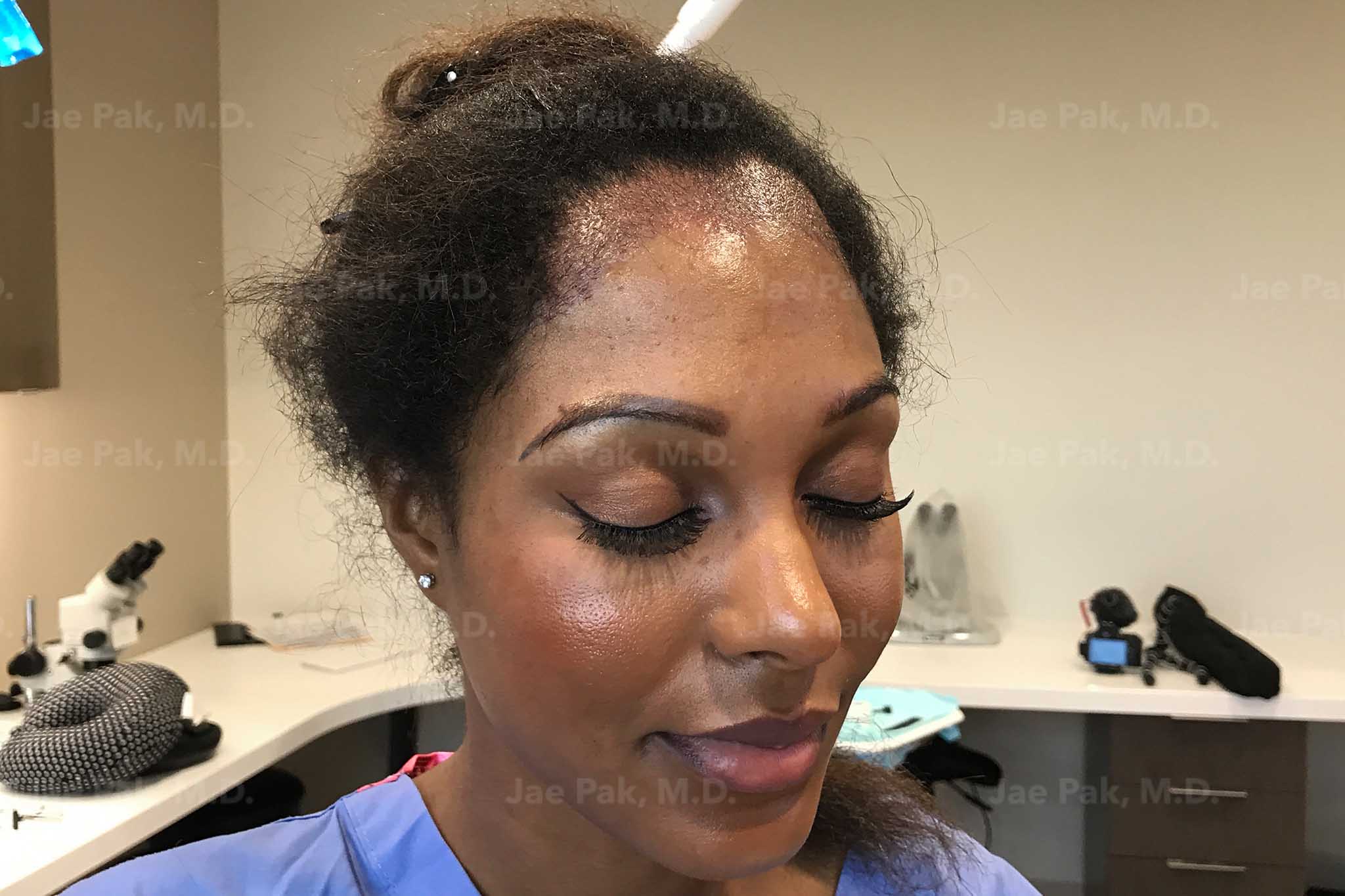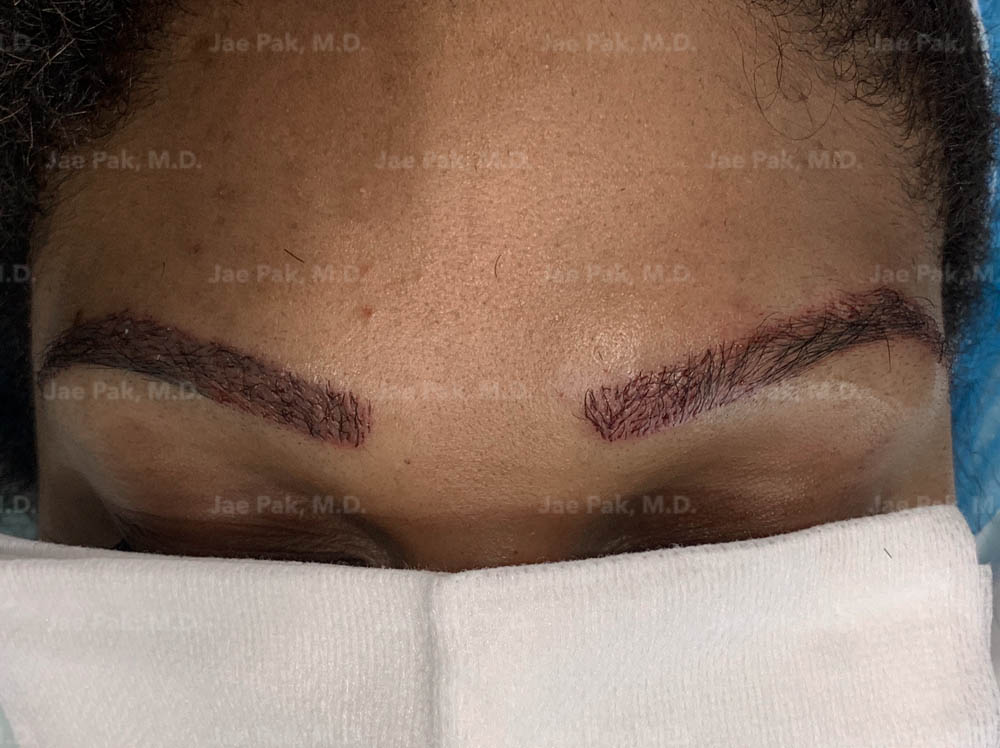 Immediately after the procedure, you will be able to see the outline of the new hairline and eyebrows. The exact outline will not show due to swelling and redness and will not be evident until 6-12 months after the procedure.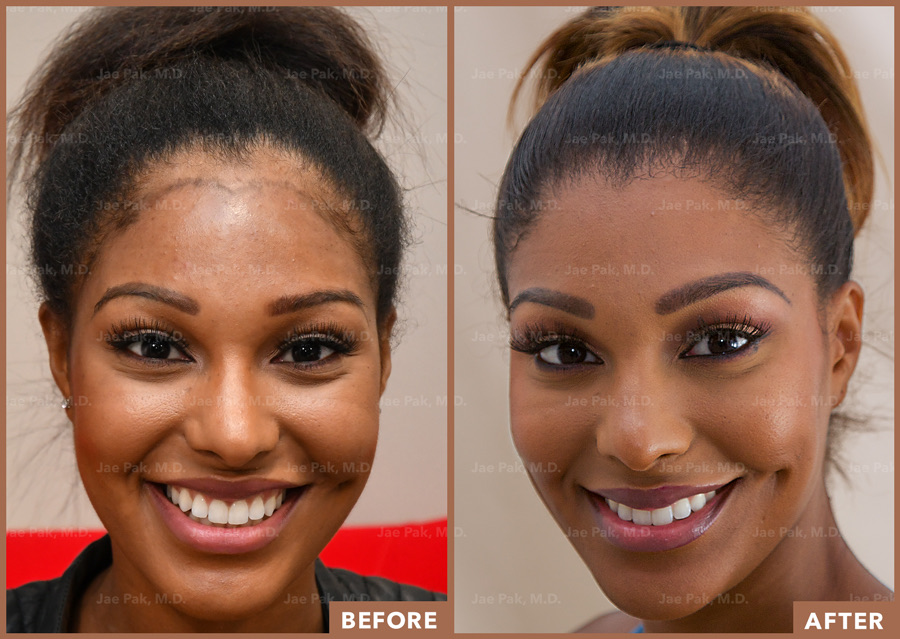 PATIENT STORIES
See the Before and After of Actual Patients
Find out if Hair Restoration is right for you.
Schedule your Consultation with Jae Pak, M.D. today!
Request a Consultation