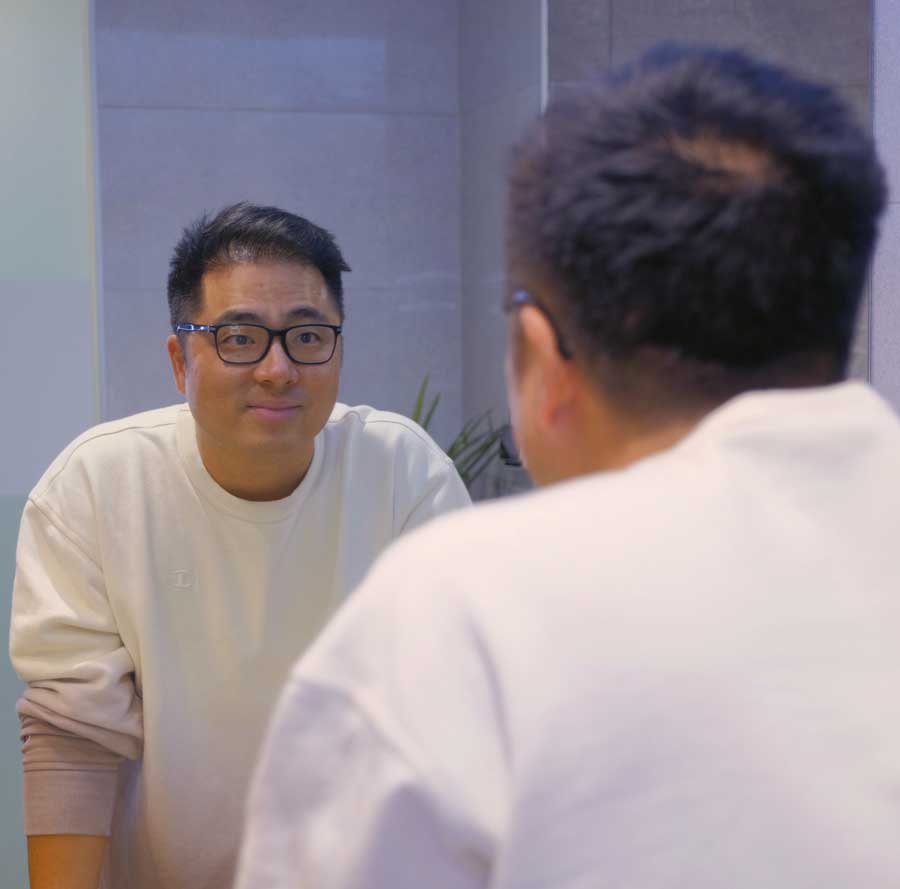 This patient began losing his hair at a young age and was almost completely bald around his hairline and crown before the age of 40.
This is very common in men and an FUE or FUT hair transplant can restore the hairline and fill in the crown and look very natural. Dr. Pak takes your hair from the back of the scalp where the hair grafts are plentiful and transfers them to the hairline and crown.
Procedures
FUE Hairline and Crown Restoration
Before the Procedure
FUE Hairline and Crown Restoration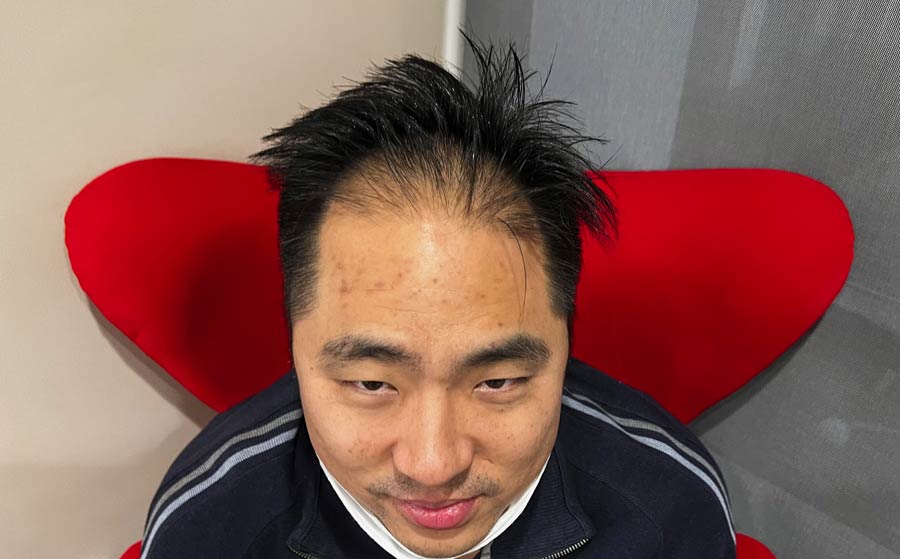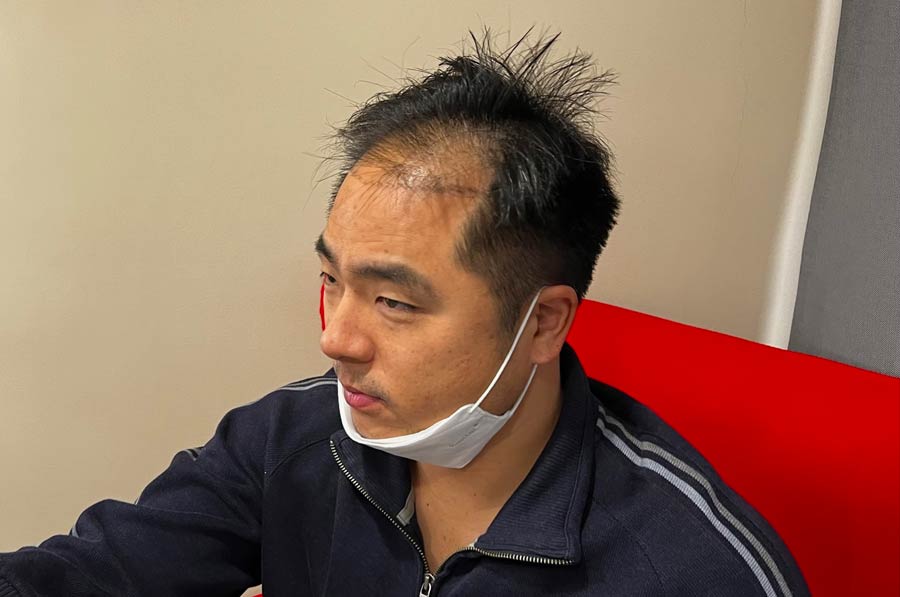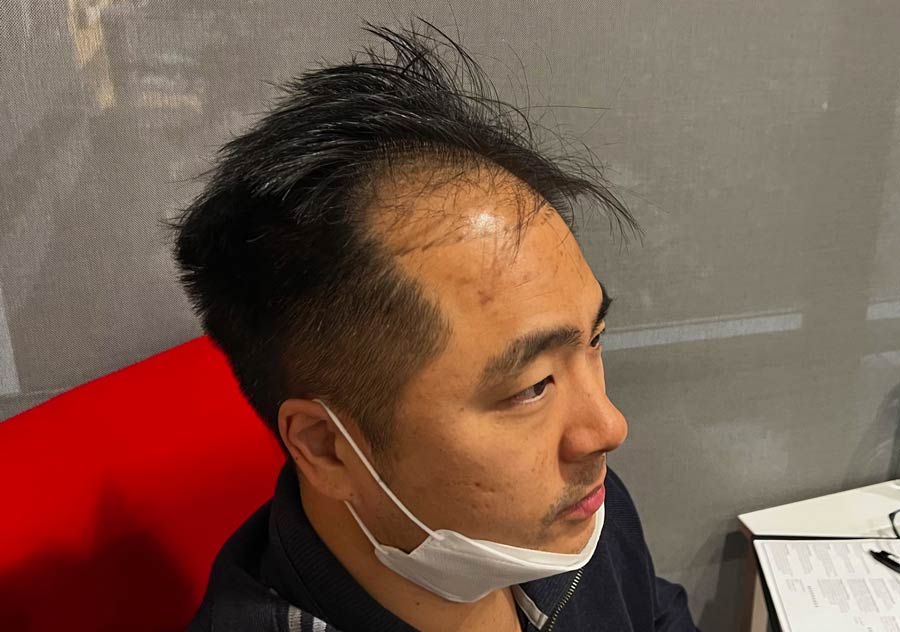 Dr. Pak
meets with you in the morning before the procedure begins to review your goals and draw where the hair will be added. He will not begin the procedure until you both are in agreement as to the shape of the hairline and how far it should be lowered.
During the Procedure
FUE Hairline and Crown Restoration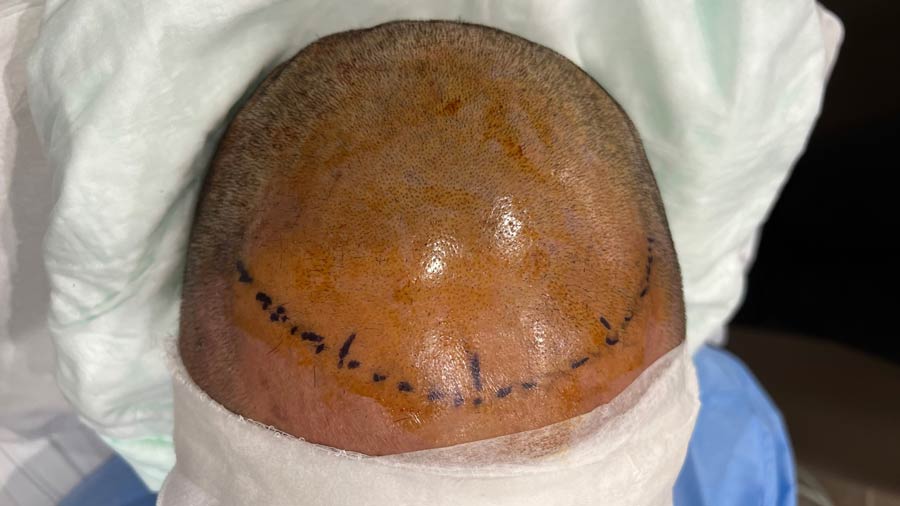 For FUE, you have the option to shave the sides and back of the scalp only, in a fade style with length on top, or you can shave the entire scalp so it looks like a natural buzz cut after the procedure. We can shave the hair in the office or you can do so in advance to a zero guard in length.
Long Hair FUE is also an option for smaller procedures with less than 1000 grafts needed. For LH FUE, Dr. Pak will shave tiny lines underneath longer hair so the shaving cannot be seen. This is a great option for patients who are only trying to fill in a small area and do not wish to cut/shave their longer hair.
After The Procedure
FUE Hairline and Crown Restoration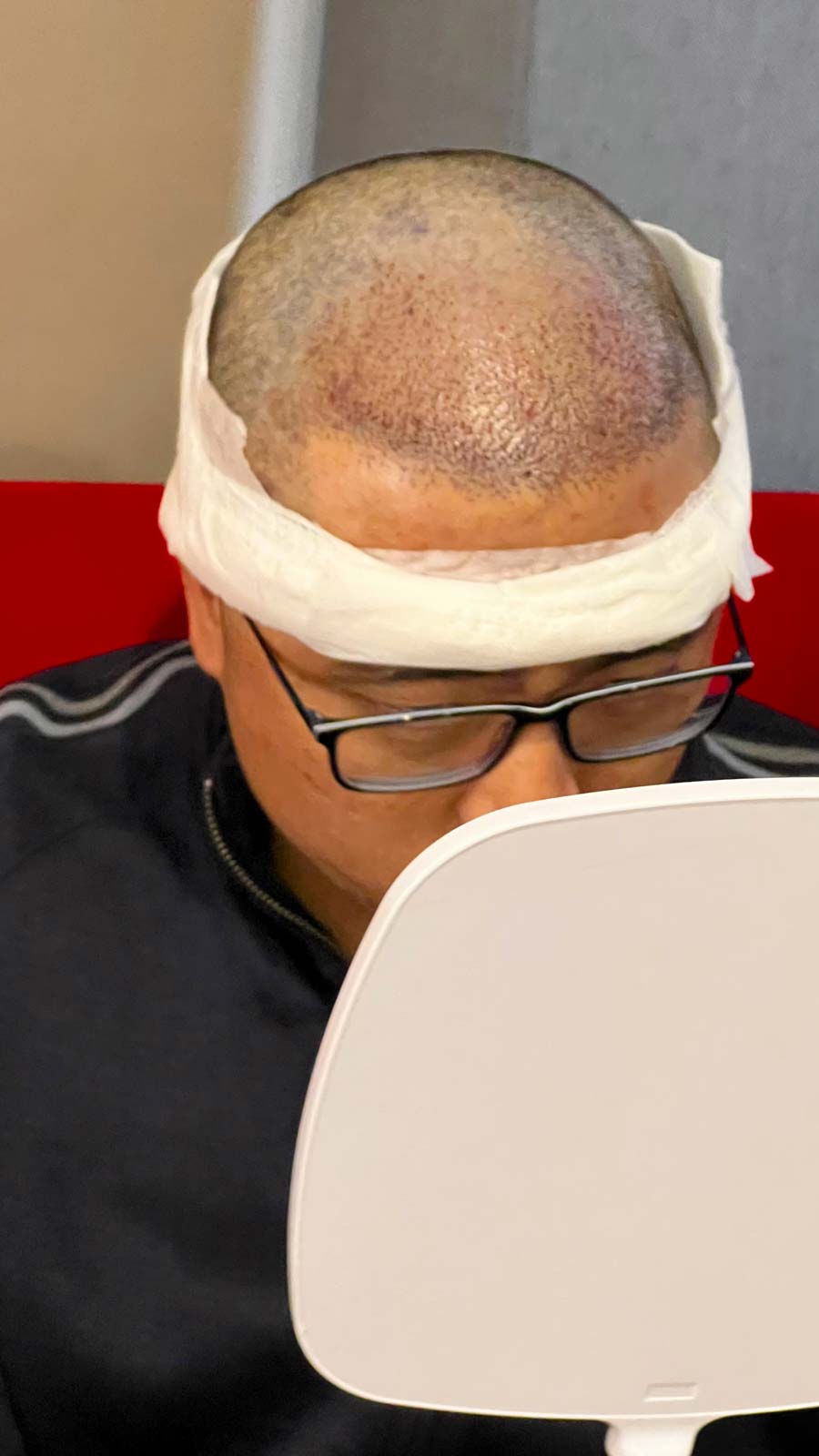 After the procedure, you will be able to view the outline of the new hairline. Bandages are left on overnight to reduce swelling. You are encouraged to return the next day for a post-operative check-up and hair wash.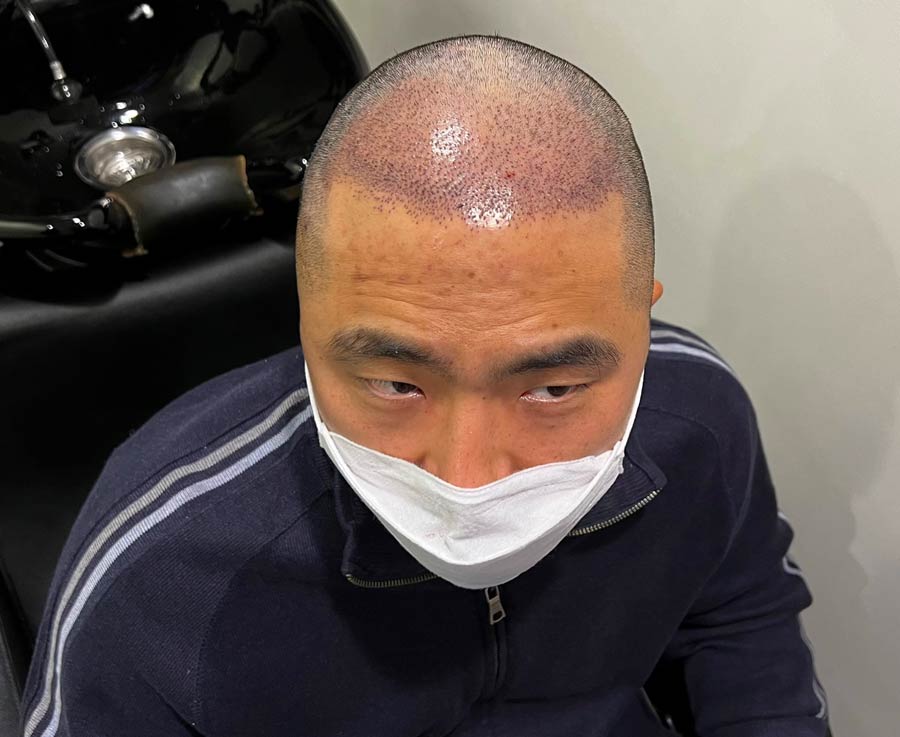 The day after the procedure, Dr. Pak and our staff will remove the bandages and do a thorough washing of the donor and recipient area. At this time our staff will review aftercare instructions.
The Final Results
FUE Hairline and Crown Restoration
See the Before and After of Actual Patients
Find out if Hair Restoration is right for you.
Schedule your Consultation with Jae Pak, M.D. today!
Request a Consultation