What is FUT?
Follicular Unit Transplantation (FUT) is a technique in which your hair is transplanted by removing a strip of hair from the back of your scalp to your areas of concern.
You don't have to hide under a hat or worry about people staring at your thinning hair anymore.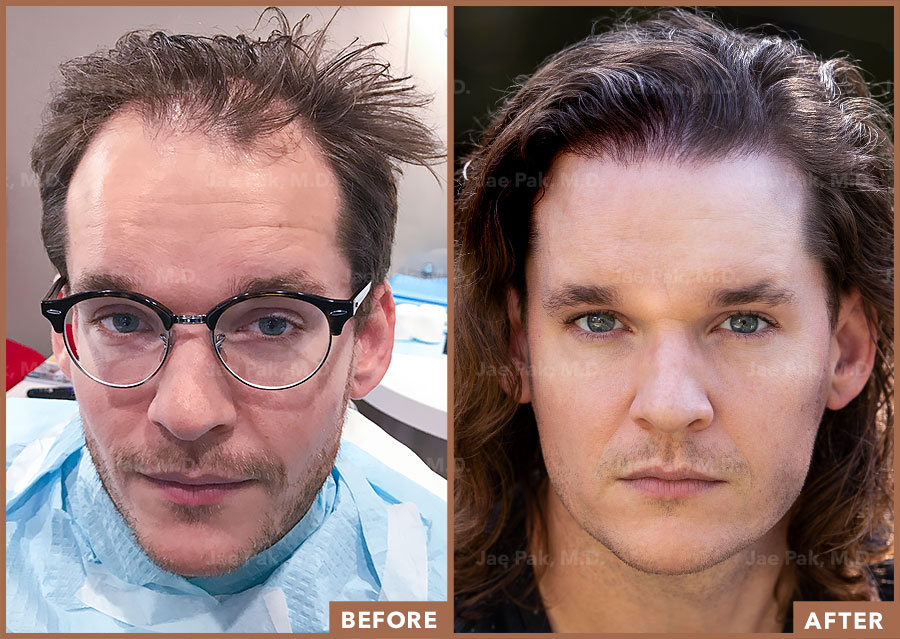 Follicular Unit Transplantation (FUT) is the Gold Standard for hair transplant procedures.
Follicular Unit Transplantation (FUT) is considered by the most highly skilled hair transplant doctors as the best method in ensuring the maximum hair grafts available over a patient's lifetime. The best quality hair grafts can be removed using this procedure as there is less risk of transection using the FUE method.
The FUT technique can be used for hair transplants, hairline lowering, eyebrow transplants, beard transplants, and scar revisions.
What is Follicular Unit Transplant (FUT), or STRIP Surgery?
The FUT (STRIP) procedure involves harvesting donor hair follicles with an approximately 6 cm incision in the back of your head. This incision scar is hidden under your remaining hair as long as you keep some length to the hair on the back of your scalp. If you prefer to wear your hair extremely short, you may consider the FUE harvesting method instead.
Our highly trained medical technicians dissect the donor follicles into individual hair follicles under a high power stereo microscope. The use of a stereo microscope prevents damage (transection) of the hair follicles and allows our surgical team to examine each follicle to ensure it is of the best quality for transplantation.
Does the FUT procedure produce the best outcome?
FUT is a harvesting, or removal technique. Your final results will depend on how the hairs are placed or implanted more than how the hairs are taken out. The surgeon's skill level and artistic ability will factor into how good and natural the results of the hair transplant will look. The placing or implantation of the hair follicle is the same for both FUE and FUT (STRIP) harvesting. The doctor will individually plan and create sites in which each hair follicle will be placed in the correct direction and angle, and the hair grafts are distributed properly. This is very meticulous work and why it is so important to choose an experienced doctor with both technical and artistic abilities.