Will I receive a scar from an FUT procedure?
FUT (Strip) harvesting leaves a linear scar on the back of your head. Learn more about the Strip Scar from FUT.
The FUE harvesting method leaves thousands of very small, round dot scars on the back of your head. For men and women with normal length hair, these scars will be hidden and inconsequential. For those who want to keep their hair very short (#2 guard or below) you may consider the FUE harvesting method to avoid the appearance of a scar line.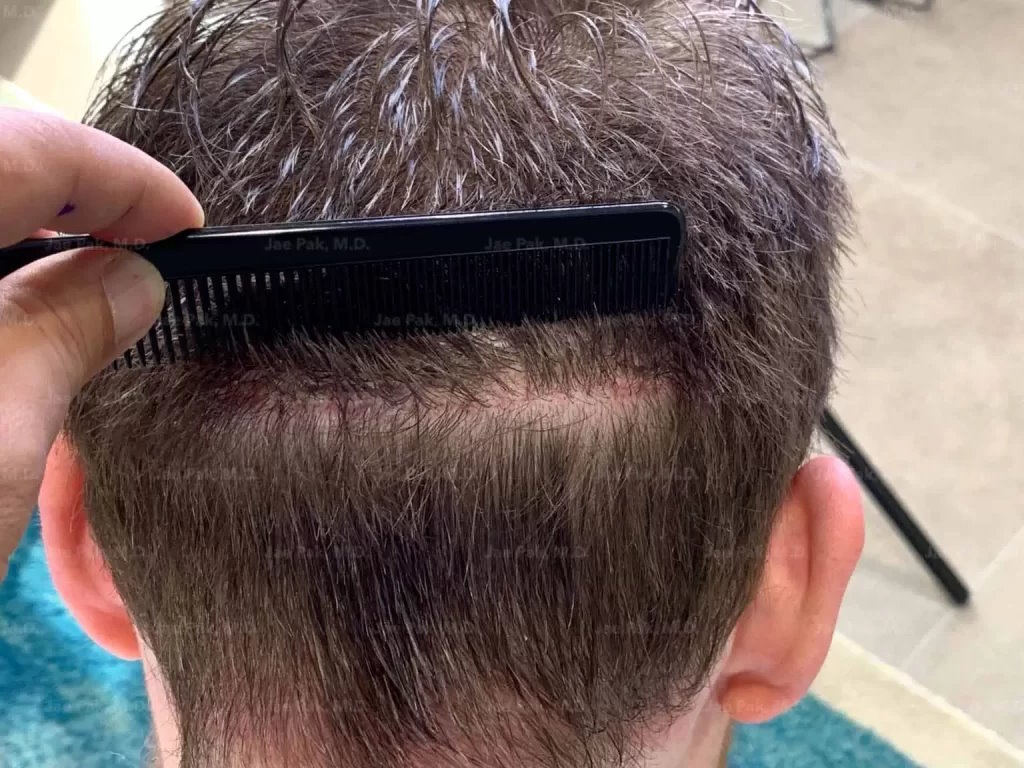 Do I have to shave my hair before my FUT procedure?
You do not have to shave or cut your hair for the FUT (Strip) procedure. This makes returning to work and your social life much easier. The FUT (Strip) procedure can be more discreet than FUE.
Can the FUT strip scar be removed after surgery?
Old FUT scars can be removed and replaced with another FUT (Strip) surgery. Basically, you would end up with one scar after having two separate surgeries. The donor scar from an FUT procedure cannot be entirely removed, but it can be improved through a scar revision. Alternatively, we offer Scalp Micropigmentation (SMP) to camouflage the scar.