OUR PROCEDURES
Microchanneling/PRP for Hair and Skin Rejuvenation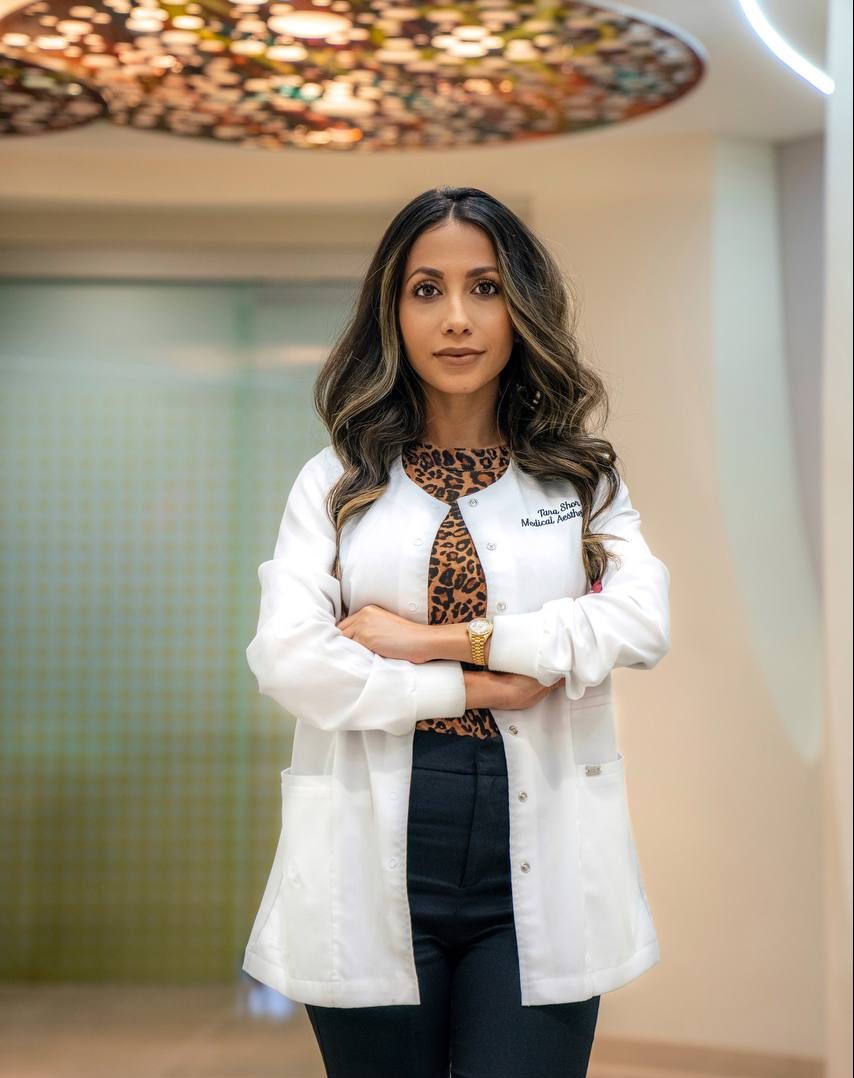 Patients are seeing great results for their skin and scalp with the microneedling/microchanneling treatment!
Microchanneling is a non-surgical procedure designed to stimulate the body's ability to generate collagen, elastin, and other building blocks of healthy skin. It focuses on stimulating the outermost layers of the skin, making the skin look thicker and younger.
Microchanneling is often used as a treatment for surgery scars, acne, and stretch marks.
Meet Tara Shor, our licensed medical aesthetician. She treats every client with care, offering the highest standard of treatments that will not only help you to look your best but also enhance your total health and wellbeing. She focuses on ethical and result-driven skin and hair treatments that give visible results after only a handful of visits.
Book an Appointment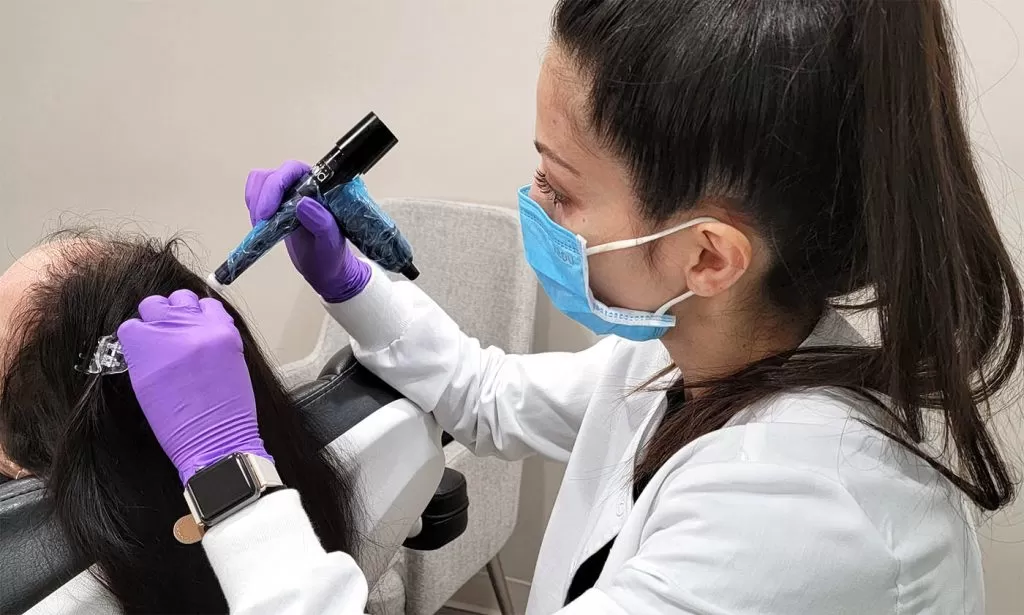 Hair Rejuvenation
Recent studies have shown great results with microchannelingon the scalp to effectively slow down or stop hair loss. This breakthrough approach utilizes natural human growth factors that are found in healthy hair follicles. The purpose of microchanneling/microneedling in the case of hair loss is to stimulate the stem cells in hair follicles and to encourage growth factors.
Microchanneling on the scalp effectively helps stop hair loss at the source.
Microchanneling of the scalp increases the absorption of topical serums into the skin.
Hair Serum is applied during and immediately after treatment to penetrate deep into the follicle to deliver high concentrations of growth factors. The growth factors for the Hair Serum are the same as those that are naturally present in healthy hair follicles. Deep penetration of these growth factors improves the overall condition of the scalp and rejuvenates damaged hair follicles for an effective, natural approach to halting hair loss.
Hair rejuvenation treatments are performed every 14-20 days. A minimum of 5 sessions are recommended for optimal results.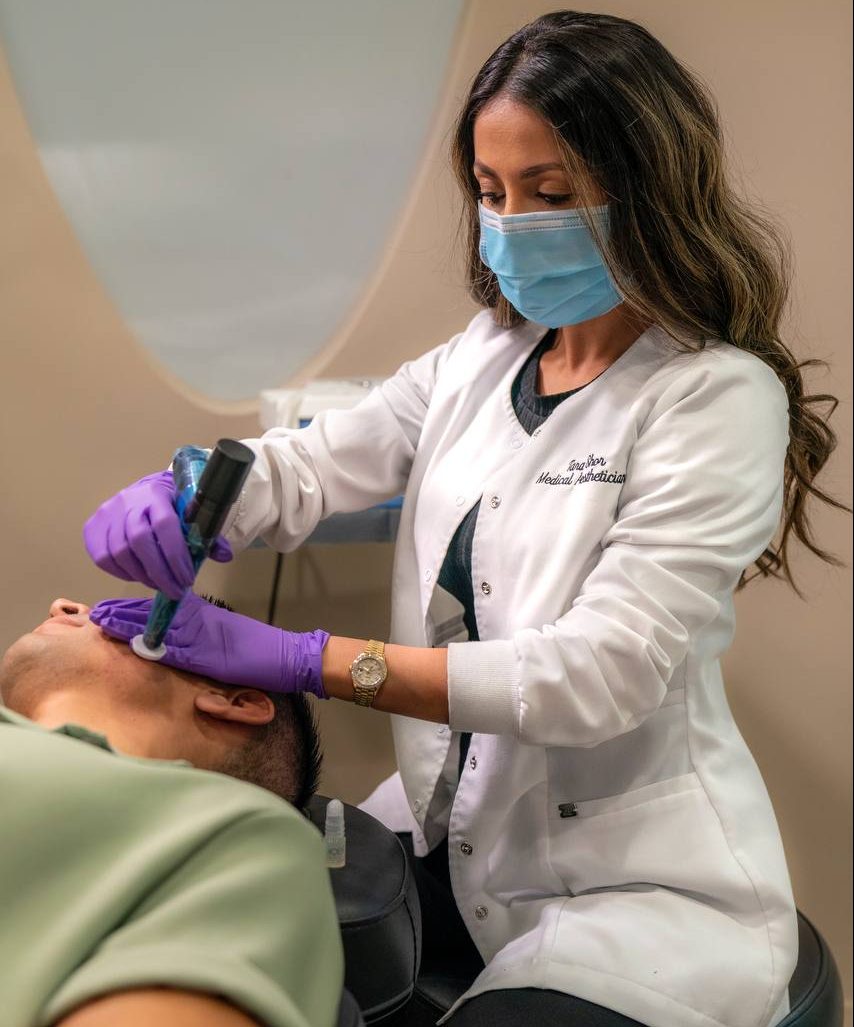 Hair Rejuvenation
Recently, Microchannelingtreatment has become one of the most pursued procedures because of its effectiveness and how quickly it works. Microchanneling, also known as collagen induction therapy, is a minimally invasive skin rejuvenation procedure that helps minimize the signs of aging, and improve the appearance of scars/acne scars, rosacea, hyper-pigmentation, stretch marks, and skin tightening. It improves skin elasticity, firmness, and tone. It is good for all skin types and colors.
Microchanneling induces new collagen and reduces the signs of aging via stimulation of your stem cells, and the introduction of potent peptides, growth factors, and stem cytokines.
Skin rejuvenation treatments are performed every 4-6 weeks. A minimum of 3-5 sessions are recommended for optimal results.
Book an Appointment
MICRODERMABRASION
A non-surgical procedure to renew your overall skin tone and texture.
Microdermabrasion rejuvenates skin of any type, improving the appearance of sun damage, wrinkles, acne scarring, melasma and other skin-related conditions.
It's a minimally invasive procedure that works by deeply exfoliating surface layers of the skin using abrasion and suction.
**Introductory Price – $150 – includes a FREE HYDROJELLY mask & Red Light Therapy
Limited time only!
It is clinically proven to assist with
Photoaging/Hyperpigmentation
Fine Lines and Wrinkles
Acne and Linear Scarring
Hyperkeratotic or Congested Skin
Stimulation of Collagen
Enhanced Penetration of Topical Actives
Improved Oxygenation and Blood Circulation
MicroChanneling/PRP Results
Special Offers
Hair Rejuvenation
Full Scalp $650
Partial Scalp $450
PRP $500 additional fee
Skin Rejuvenation
Face $425
Neck only $300
Neck combination $125
Décolletage only $450
Décolletage combination $175
Hands only $250
Hand combination $100
Microdermabrasion $150 **
skinbetter Science Chemical Peel $150
Improves overall appearance of skin tone and texture for patients with mild photodamage.
Stretch Marks/Scarring
Price varies starting at $350
Red Light Therapy
Speeds up Wound Healing, Anti-aging effects, Decreases pain, Reduces inflammation $55 (Complimentary with a purchase of any treatment.)
*10% discount for purchases of 3 sessions of any skin treatments or 5 sessions of hair treatments