ABOUT THE DOCTOR
Meet Jae Pak, M.D.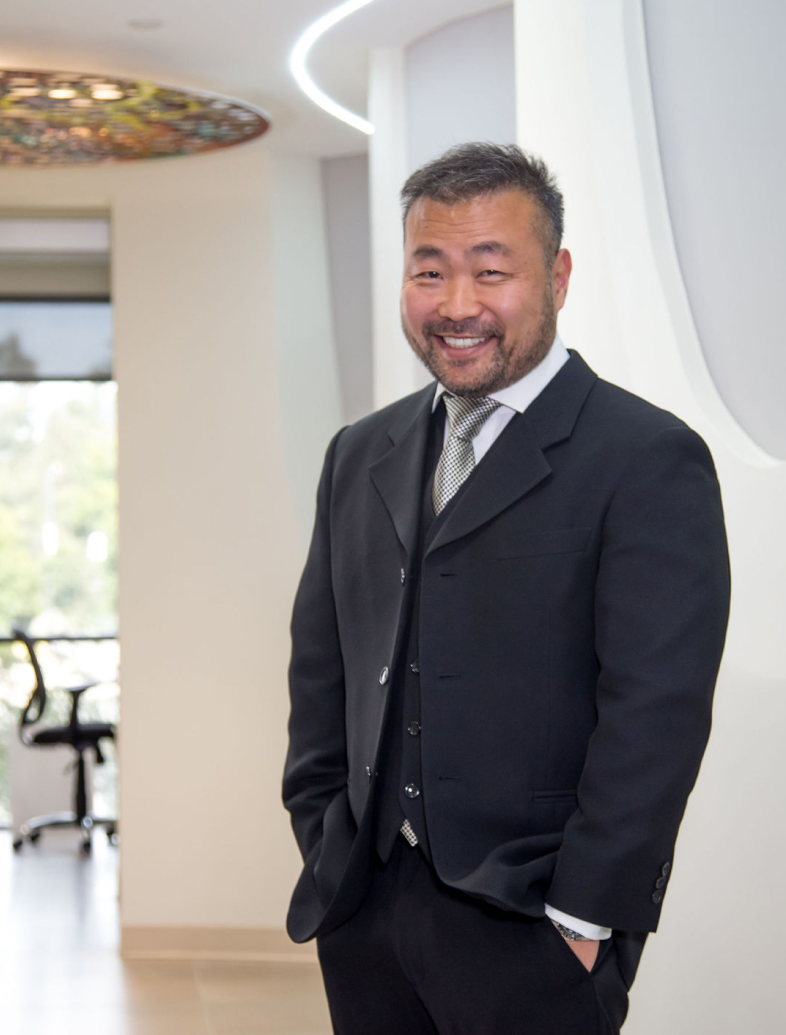 Artist, Engineer and M.D.
Jae Pak is an accomplished artist, degreed engineer and M.D. He combines his 15 years of technical and artistic skills and his background in Emergency Medicine to give his patients the best possible results. He consistently receives 5 star reviews and holds multiple (8) patents in the field of hair restoration. People come from around the world to enlist his help to overcome their hair challenges.
Education
Dr. Pak is a graduate of the University of California, Irvine with a Bachelor of Science degree in Aerospace and Mechanical Engineering. He also completed his medical training at the Medical College of Virginia and became a Board Certified Emergency Medicine Physician working one weekend each month in the ERs of Los Angeles while also practicing hair restoration full time.
Engineer
As an engineer, Jae Pak designed fiber optic illuminators and lighting systems. His designs can be seen all over the world including the skyline of Las Vegas, on stealth ships operated by the U.S. Navy and in pools equipped with fiber optic lighting systems.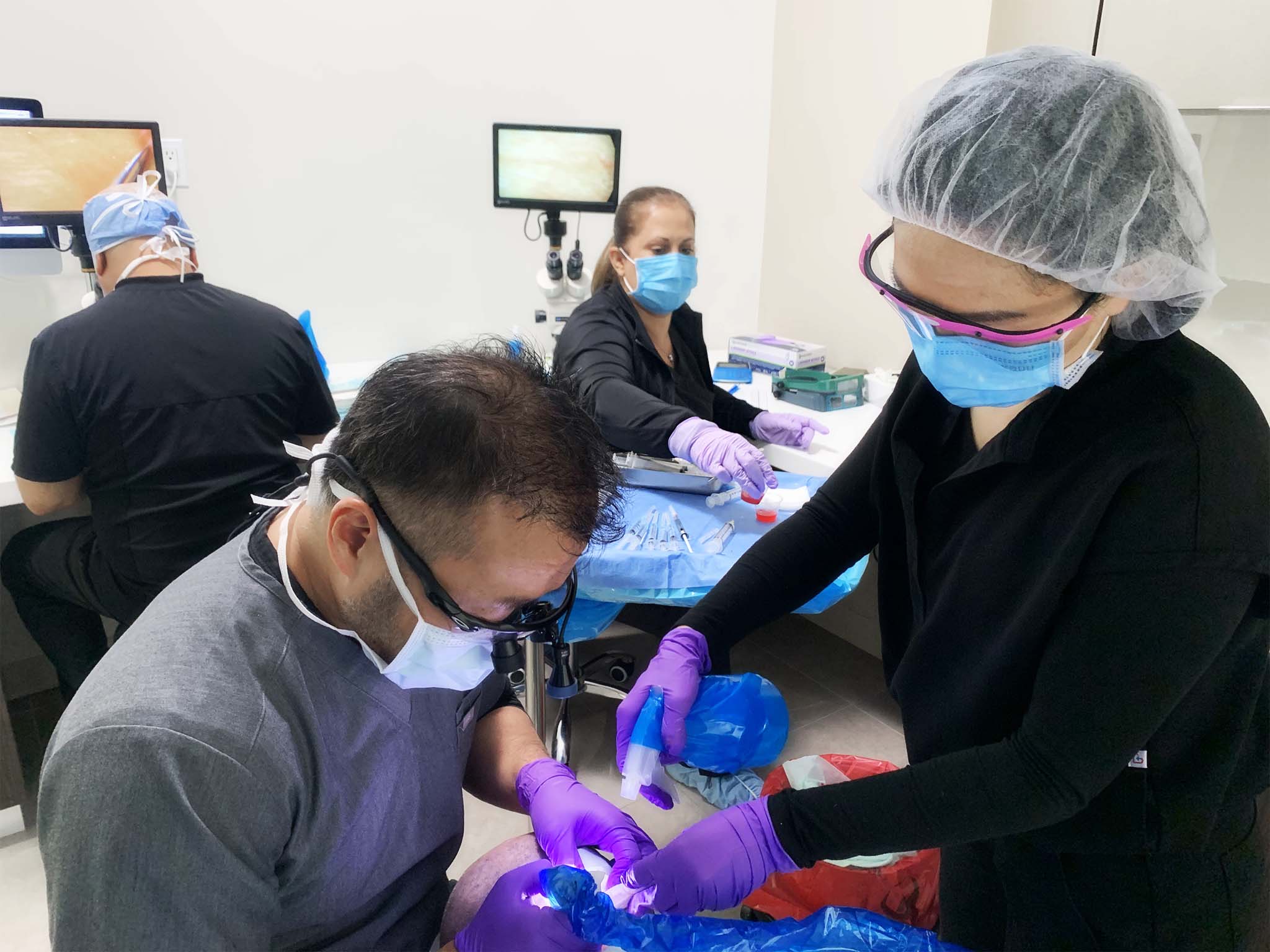 Inventor
In 1997, his love of engineering and medicine crossed paths when he began designing instruments and techniques for the advancement of hair restoration. He has been intimately involved with the design and development of new surgical techniques and instruments since the 90s that have resulted in numerous patents. This includes participating in the development of the ARTAS system for robotic hair transplant surgery and more recent advances he has developed in terms of techniques, instruments and ink used in FUT and FUE Hair Transplants as well as Scalp MicroPigmentation.
16 Years of Full Time Hair Restoration Experience
Dr. Pak has spent 16 years working with patients performing FUE, FUT and Scalp Micropigmentation procedures. In addition, he worked in the Emergency Room one weekend each month for 14 years.

Dr. Pak was a co-author of Hair Loss and Replacement for Dummies.

Jae Pak, M.D. creates the most natural and balanced hairlines by making use of his surgical, technical and artistic skills every day. He focuses on providing the highest level patient care and results possible.
Request a Consultation
ART AND INSTAGRAM
Instagram
Jae Pak enjoys spending his free time with family and friends. He is also passionate about creating art, not only through hair restoration, but also through drawing and painting. You can view his artistry on Instagram @jaepak.md
HOBBIES
Soaring Over Southern California
Dr. Jae Pak also holds an FAA private pilot license. He loves flying aerobatic planes and you may see him spinning and looping off the coast of Southern California.