What is FUE?
Follicular Unit Excision (FUE) hair transplant surgery is a popular technique used to ensure only minimal scarring the size of tiny pin pricks occur.
During an FUE Hair Transplant procedure, the follicular units are harvested (removed) from the back of your scalp by your surgeon, using a surgical tool the diameter of .7 to .9 mm. The cylindrical surgical instrument is selected based on the size of the hair follicles.
Because the hairs are removed individually, an FUE hair transplant procedure will not leave a linear scar on the back of the scalp as with FUT surgery. Instead the scars are individual scars the size of a pin prick scattered throughout the back of the scalp, that are difficult to detect, even when looking from a close distance.
The FUE technique can be used for hair transplants, hairline lowering, eyebrow transplants, beard transplants, and scar revisions. If you prefer to wear your hair extremely short, you may consider the FUE harvesting method over the FUT harvesting method to avoid the noticeable linear scar.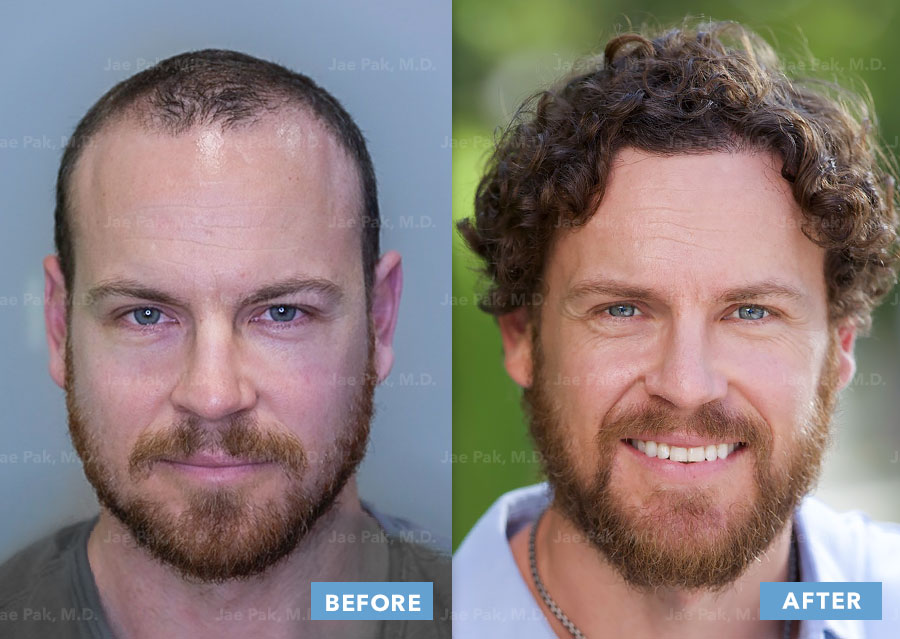 Once the hairs have been harvested, our highly trained medical technicians prepare the donor follicles under a high power stereo microscope. The use of a stereo microscope allows our surgical team to examine each follicle to ensure it is of the best quality for transplantation. At Jae Pak MD Medical, we use the most innovative technology to ensure our patients have the best results.
Why FUE?
If you want the option to wear your hair very short in the back of the scalp, FUE is the best hair transplant harvesting method. Two advantages for selecting the FUE harvesting method include the minimal after care and that the scarring consists of only small pin prick size marks.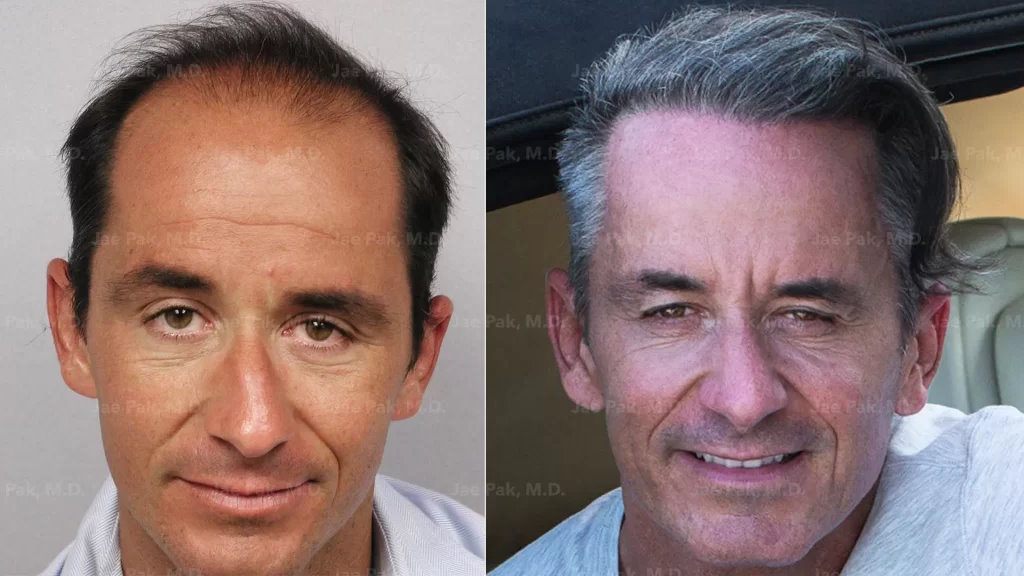 Does the FUE procedure produce the best outcome?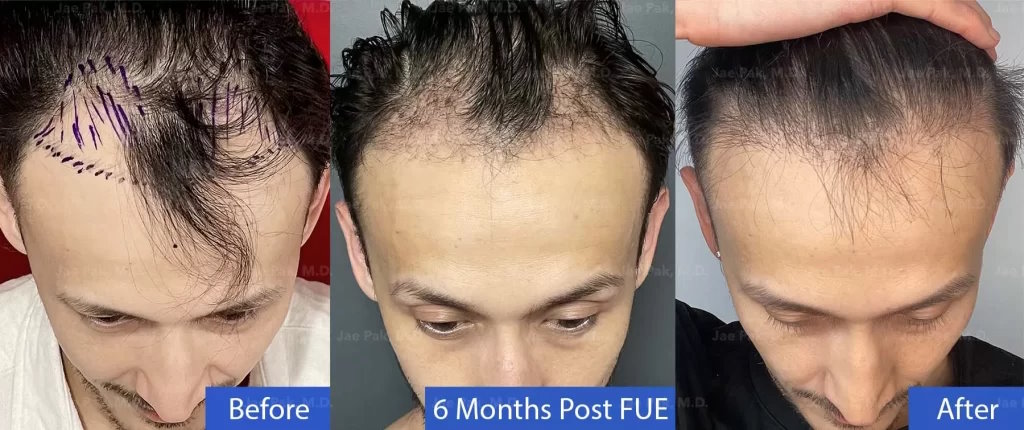 The implantation of the hair follicle is the same for FUE, Long Hair FUE and FUT(STRIP) harvesting methods and all are reliable methods. The technical skill of the surgeon relates to how the hairs are removed from the donor area (harvested). The artistic skill of the surgeon relates to how the hairs are placed (implanted) in the recipient area. These two factors determine your final result.
FUE is a harvesting, or removal technique. Your final results will depend on how the hairs are placed or implanted more than how the hairs are taken out. The surgeon's skill level and artistic ability will factor into how good and natural the results of the hair transplant will look. The placing or implantation of the hair follicle is the same for both FUE and FUT (STRIP) harvesting. The doctor will individually plan and create sites in which each hair follicle will be placed in the correct direction and angle, and the hair grafts are distributed properly. This is very meticulous work and why it is so important to choose an experienced doctor with both technical and artistic abilities.