What is Hairline Lowering?
You can lower or change the shape of your hairline, reduce the size of your forehead, create more fullness or round out your high corners with a hair transplant.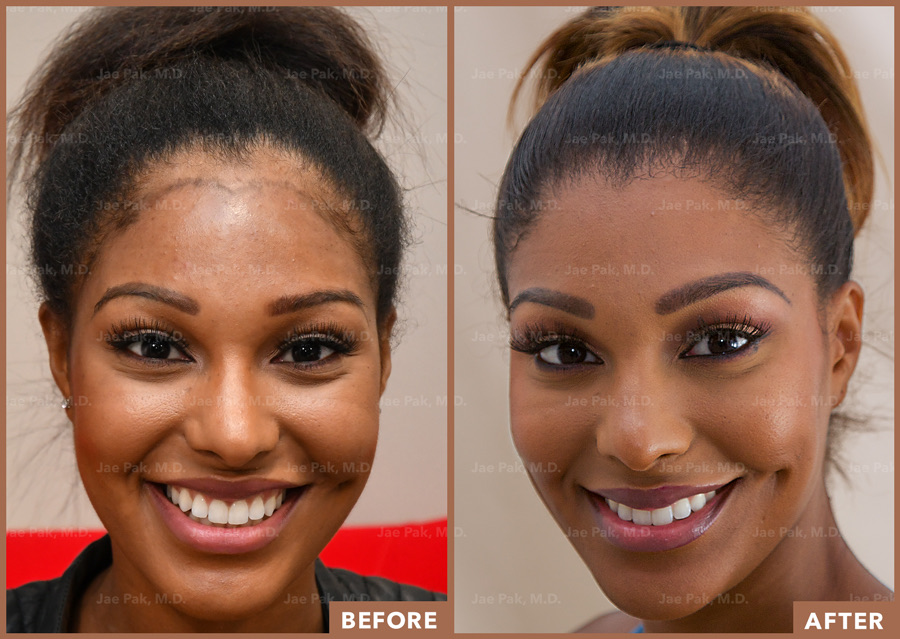 For women with a high hairline or high forehead, hairline lowering forehead reduction surgery is a great treatment option to lower and shape your hairline exactly the way you envision it.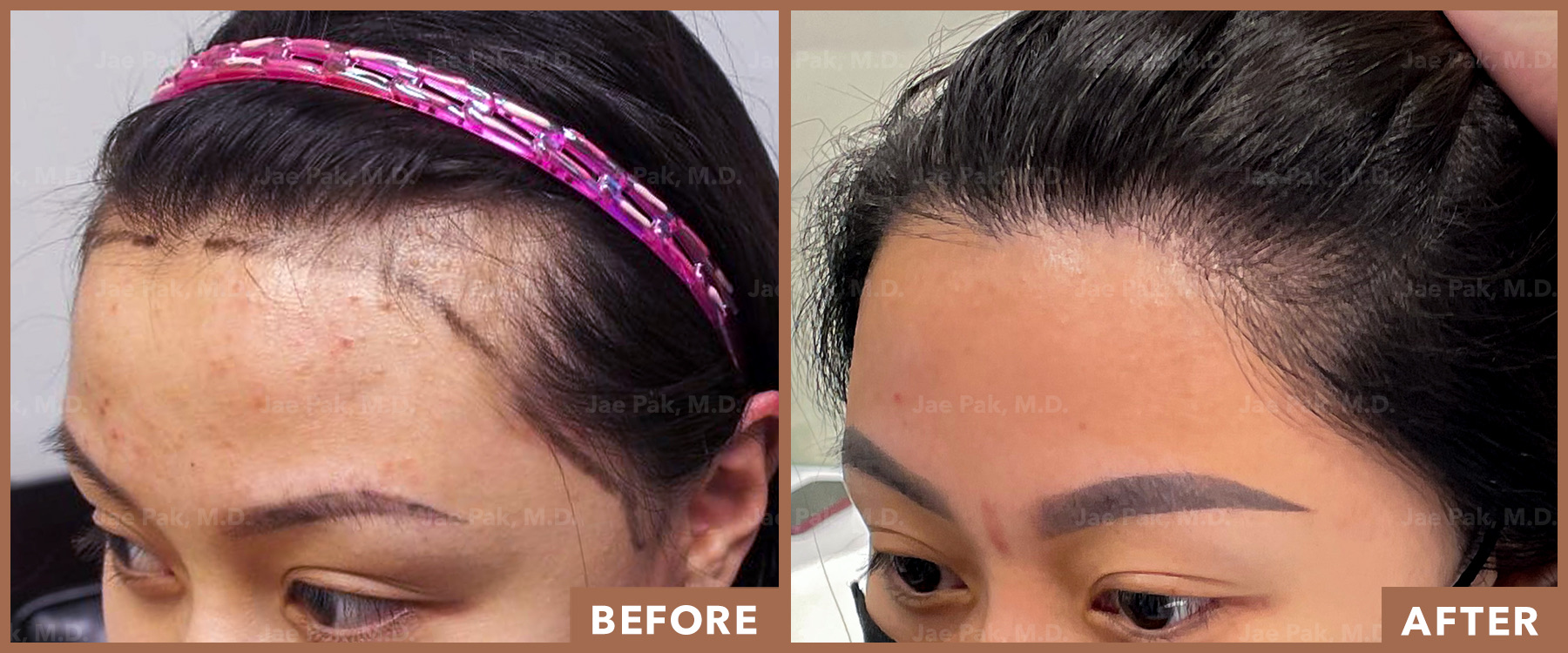 I've always been insecure about my high forehead. As a teenager, I began wearing side parts with bangs to cover my forehead and to distract others from my hairline…Having my hairline lowered has given me a tremendous boost of confidence, in addition to enhancing my appearance!

–Actual Patient of Jae Pak, M.D. Read the Full Review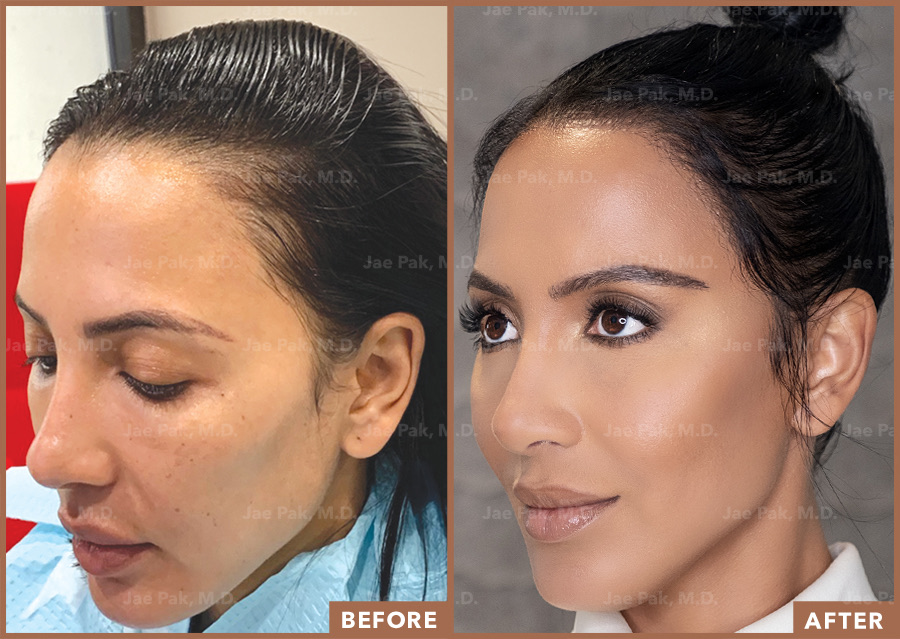 What is Hairline Lowering Surgery and how does it work?
A hairline lowering procedure can help lower your hairline, change the shape of the hairline or thicken the hair where thinning may have occurred. individual hair follicles are implanted to enhance or completely change your hairline.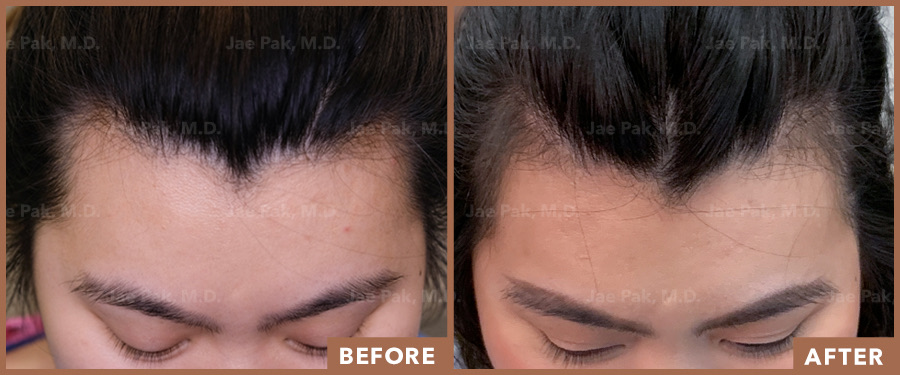 What is the difference between hairline lowering surgery and forehead reduction?
Both Hairline Lowering and Forehead Reduction Surgery can help reduce the size of your forehead. However, Forehead Reduction is a much more invasive surgery and often, those who have a Forehead Reduction procedure have a Hairline Lowering procedure as well to help cover the Forehead Reduction scar across the hairline.