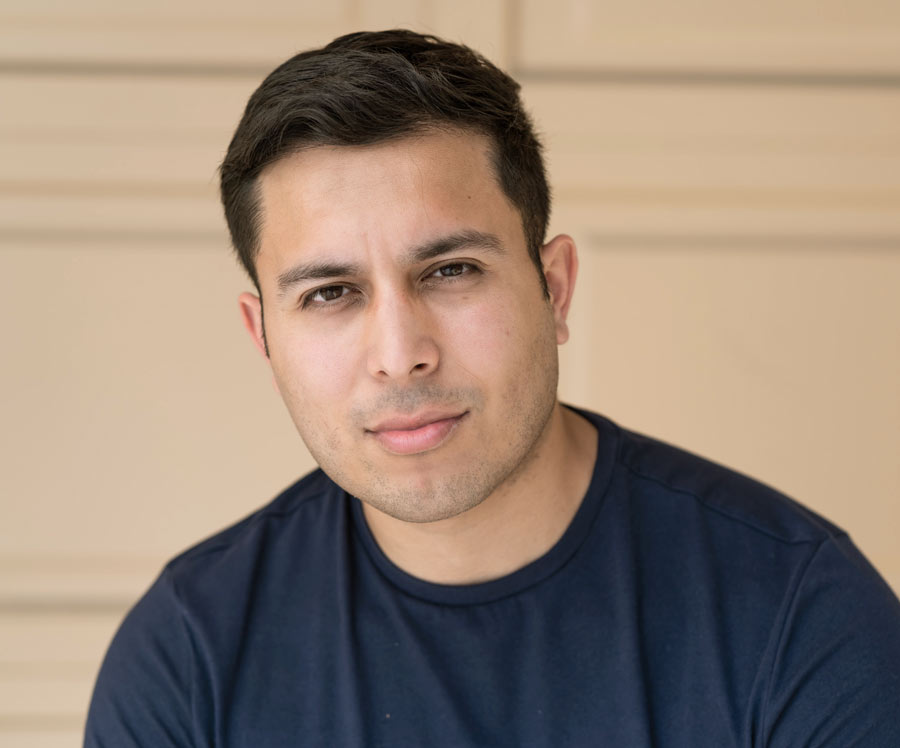 This patient of Jae Pak MD Medical was very self conscious about his receding hairline at such a young age. Many do not realize that hair loss can begin in your late teens and early 20s. He chose to have an FUE hair transplant procedure to create a stronger hairline and fill in the temples.
Procedure
FUE Hairline Restoration Surgery
Day of Procedure
FUE HAIR TRANSPLANT
Immediately After Procedure
FUE HAIR TRANSPLANT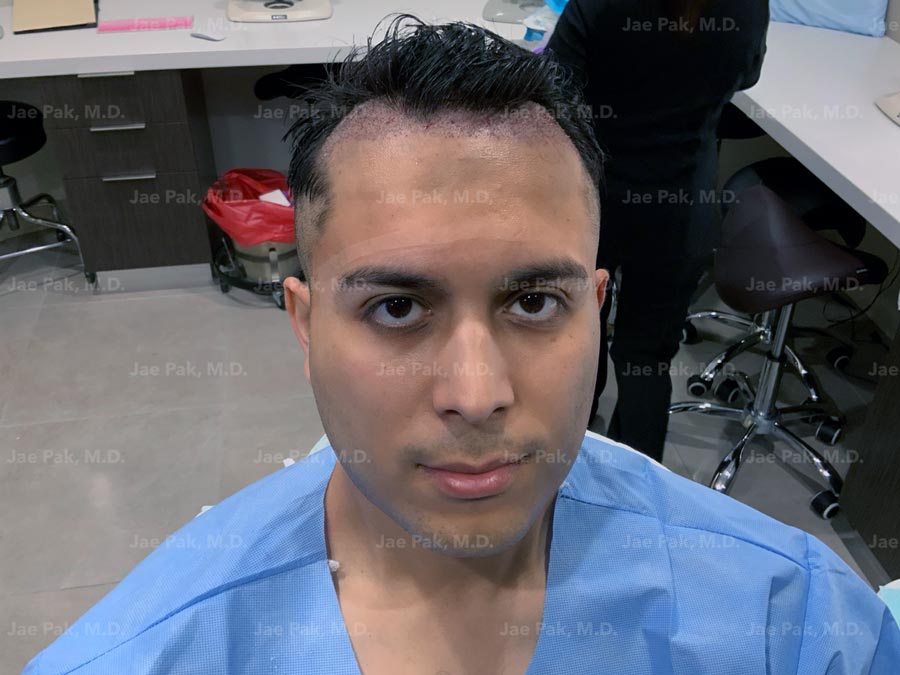 Immediately after the procedure, you will see the outline of where the grafts were placed. It is only an outline as some redness and swelling may cause the hairline to look uneven on the surface, but the follicles implanted underneath are already beginning to take in their new location.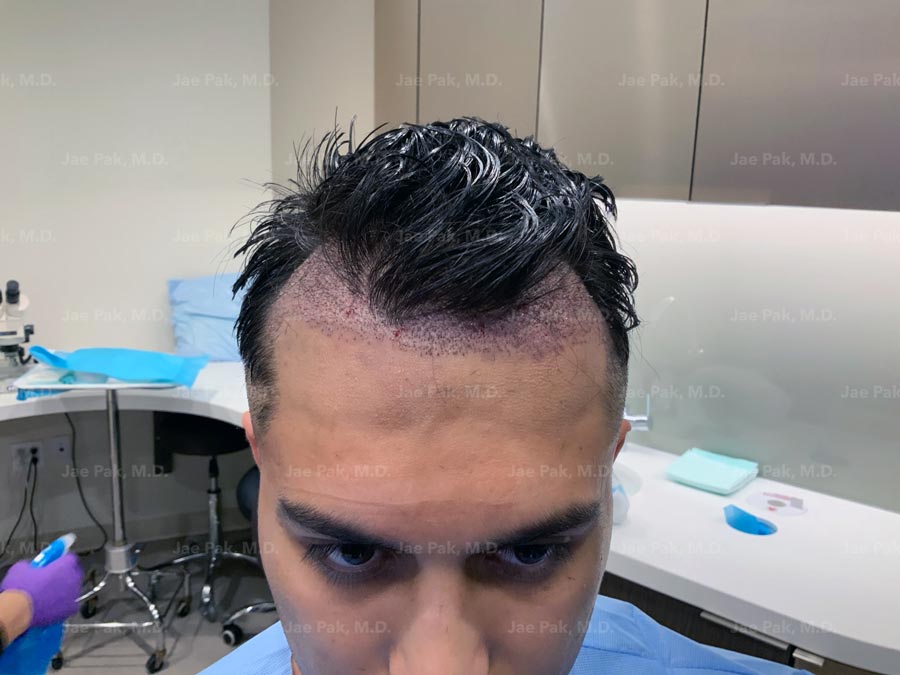 Day After Procedure
FUE HAIR TRANSPLANT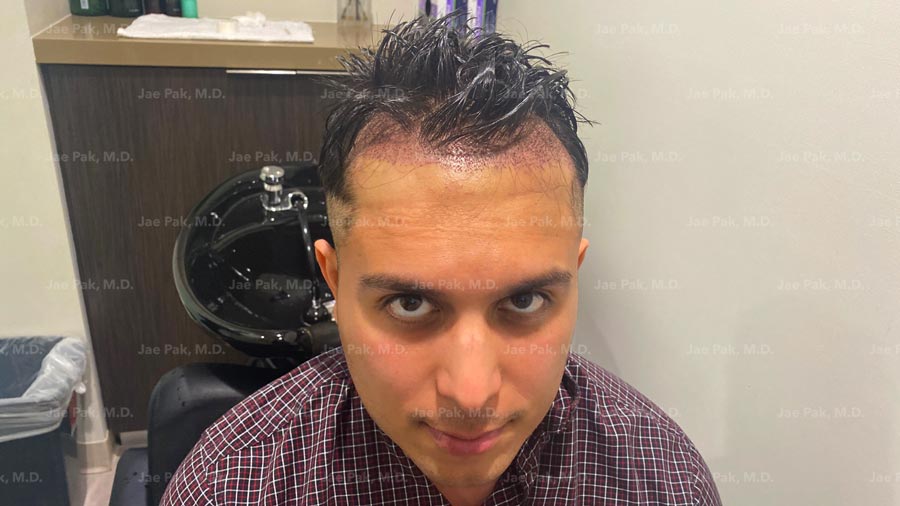 The grafts are set after three days. You can wear a loose-fitting hat the day after your procedure following your post-operative check-up and hair wash.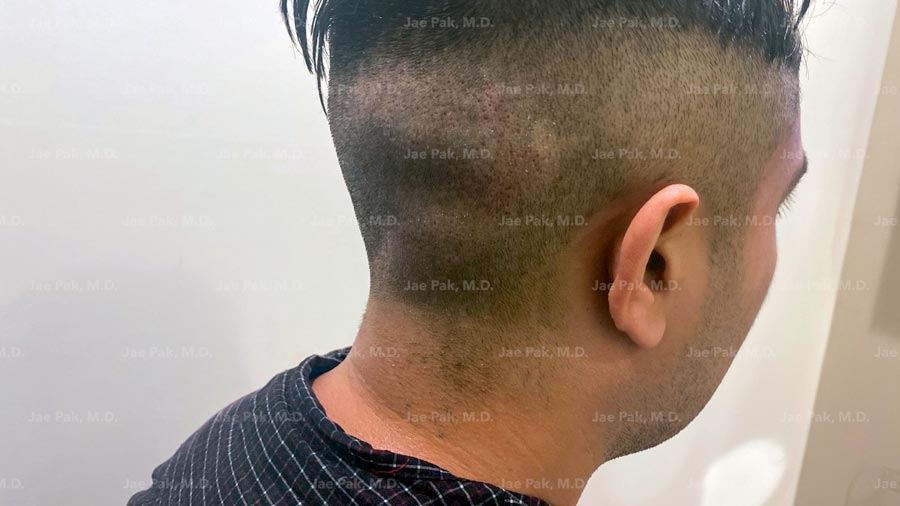 A few days after an FUE procedure, the tiny pinprick scars are barely noticeable and the redness subsides within 3 days – 2 weeks depending on how fair-skinned you are.
The Final Results
FUE HAIR TRANSPLANT
PATIENT STORIES
See the Before and After of Actual Patients