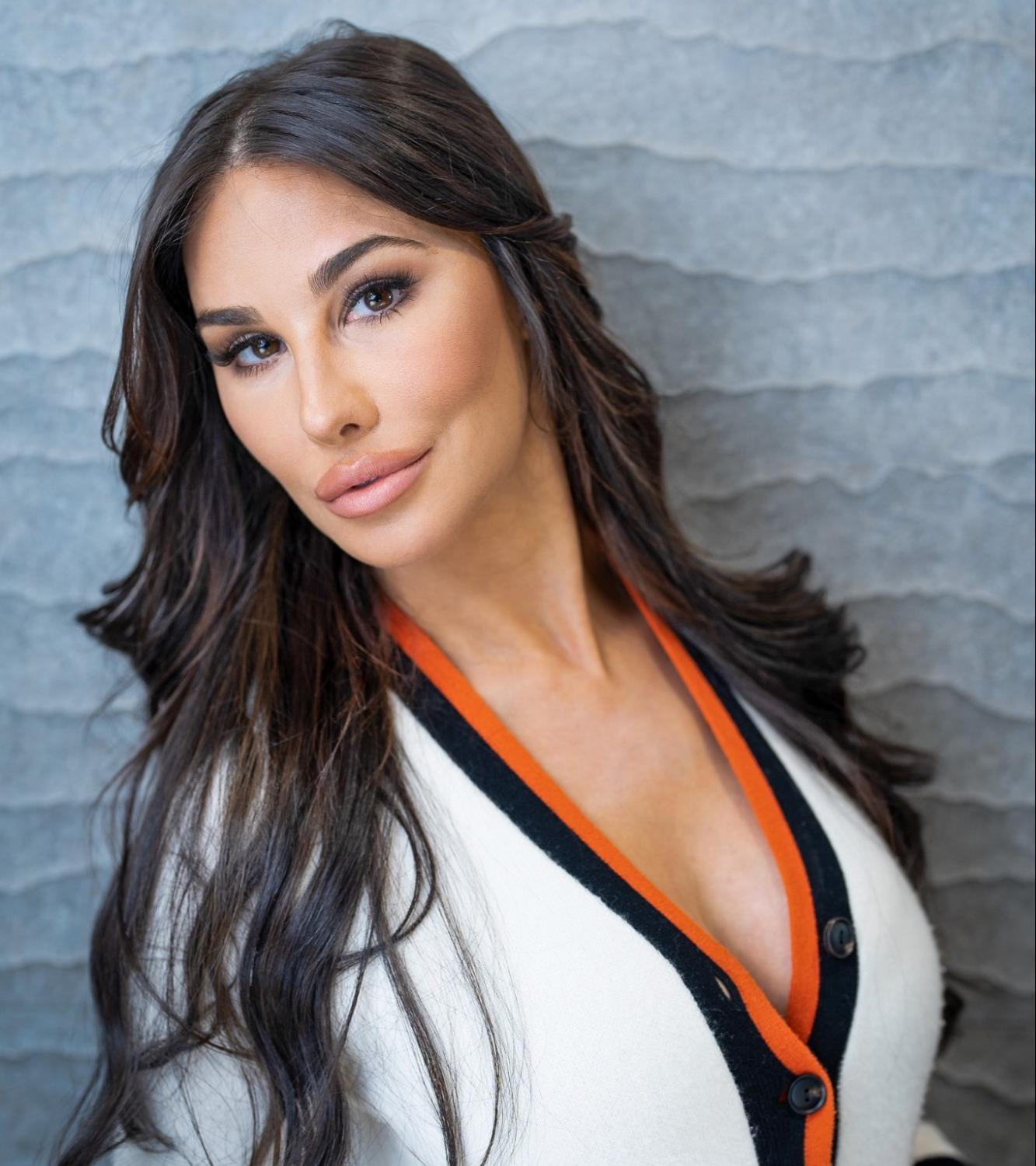 PATIENT STORY
Hairline Lowering Gave Patient Her Confidence Back After Experiencing Hairline Recession And Thinning
See this patient's before and after results!
Request a Consultation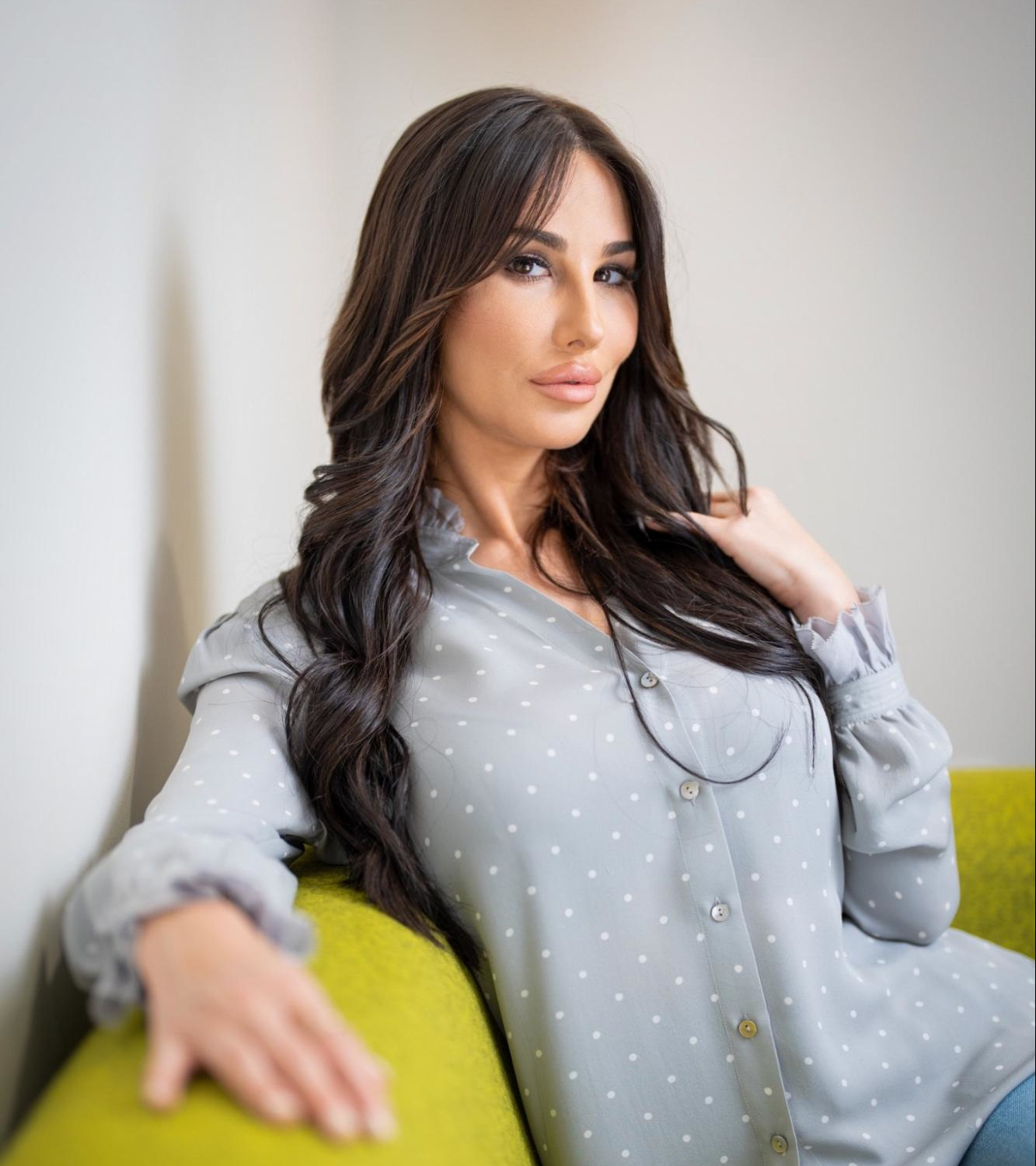 With Hairline Lowering Surgery you can design your preferred hairline with Dr. Pak including reducing the size of your forehead or rounding out high corners around the temples. There are multiple methods that can be used for your procedure including FUT(STRIP) and Long Hair FUE.
Procedures
Hairline Lowering Surgery
Before the Surgery
Hairline Lowering Surgery
Immediately After the Surgery
Hairline Lowering Surgery
2-4 weeks post procedure, the implanted hairs will fall out and the grafts will begin doing the work underneath the scalp. Results will usually start to show at the 6 month mark and full growth takes place 9-12 months after surgery.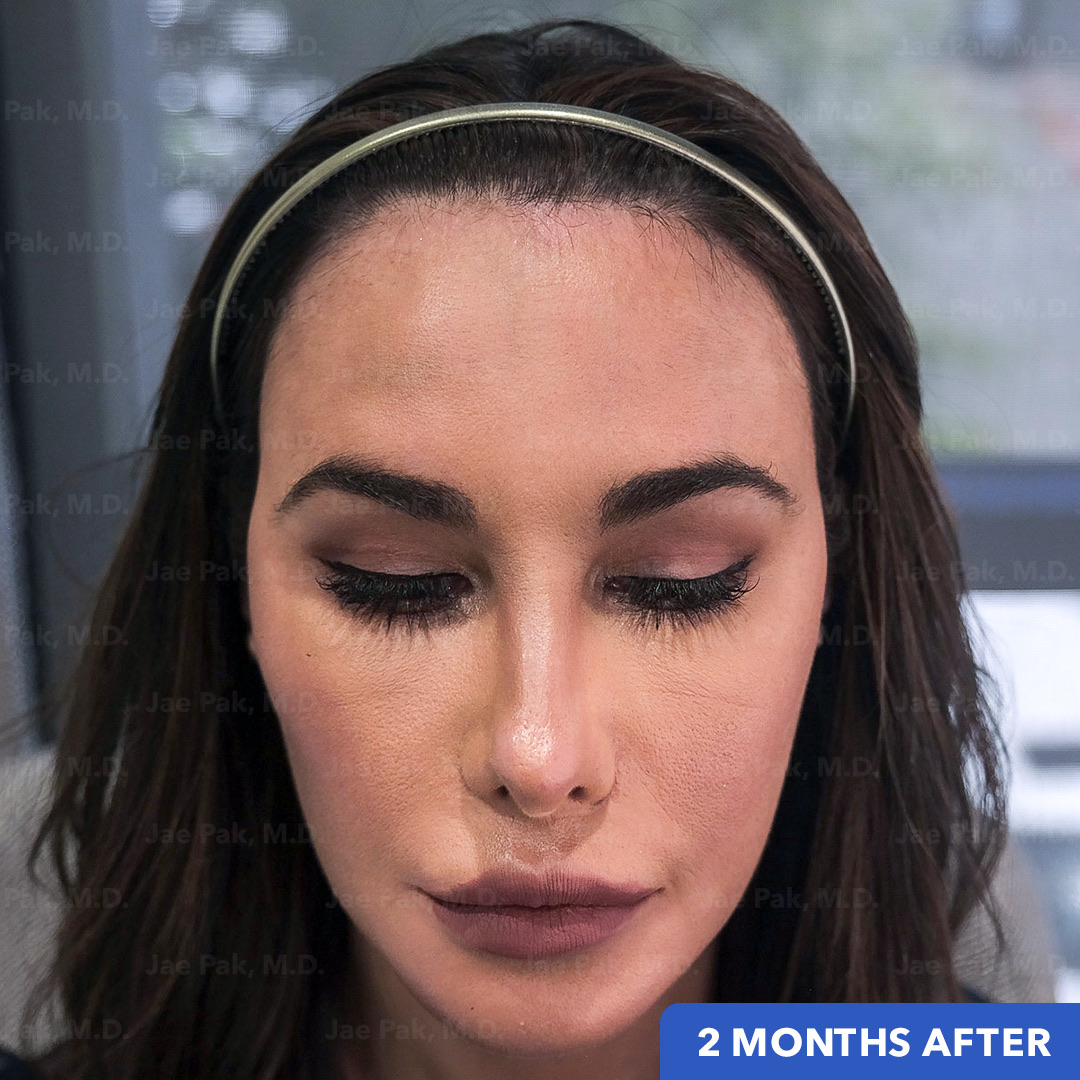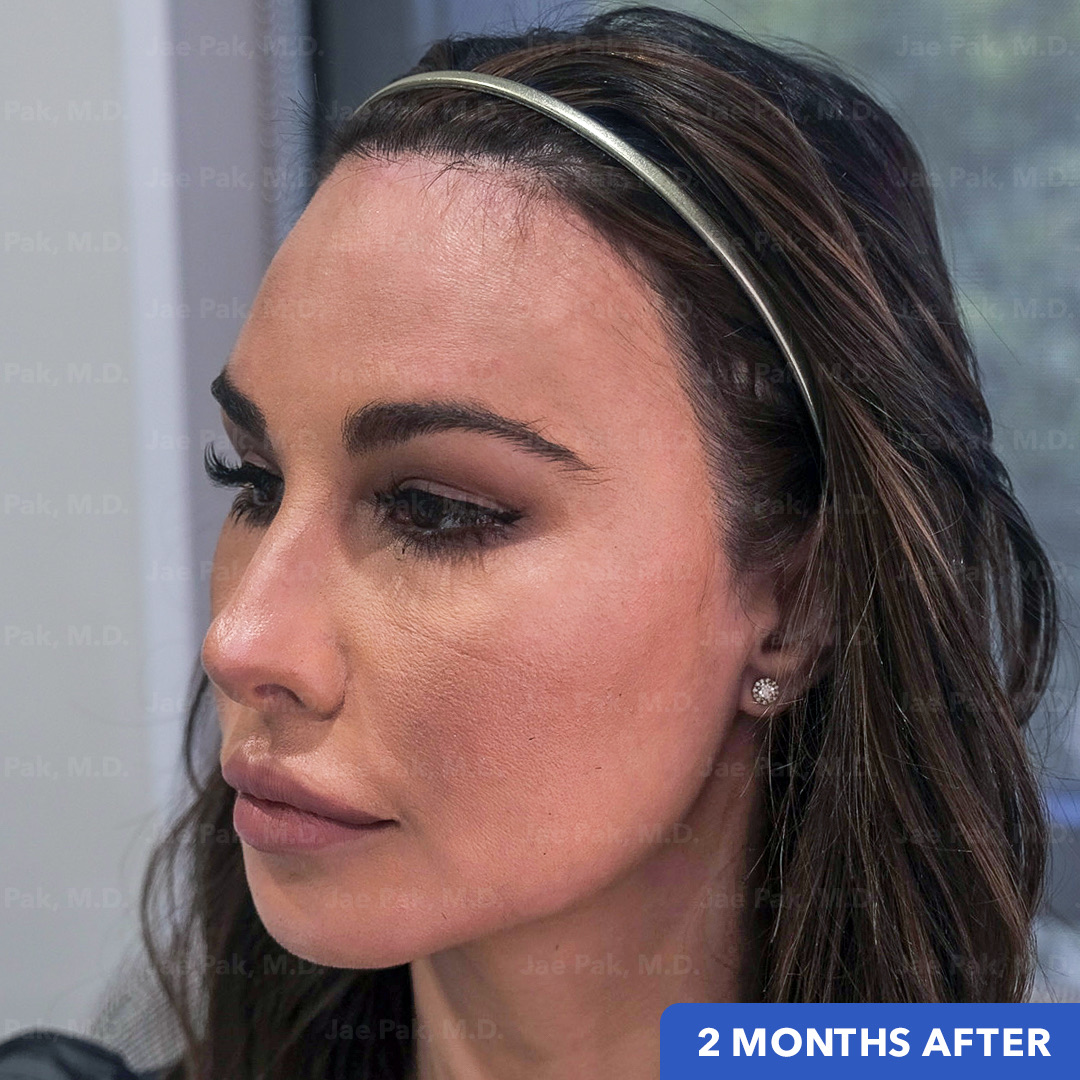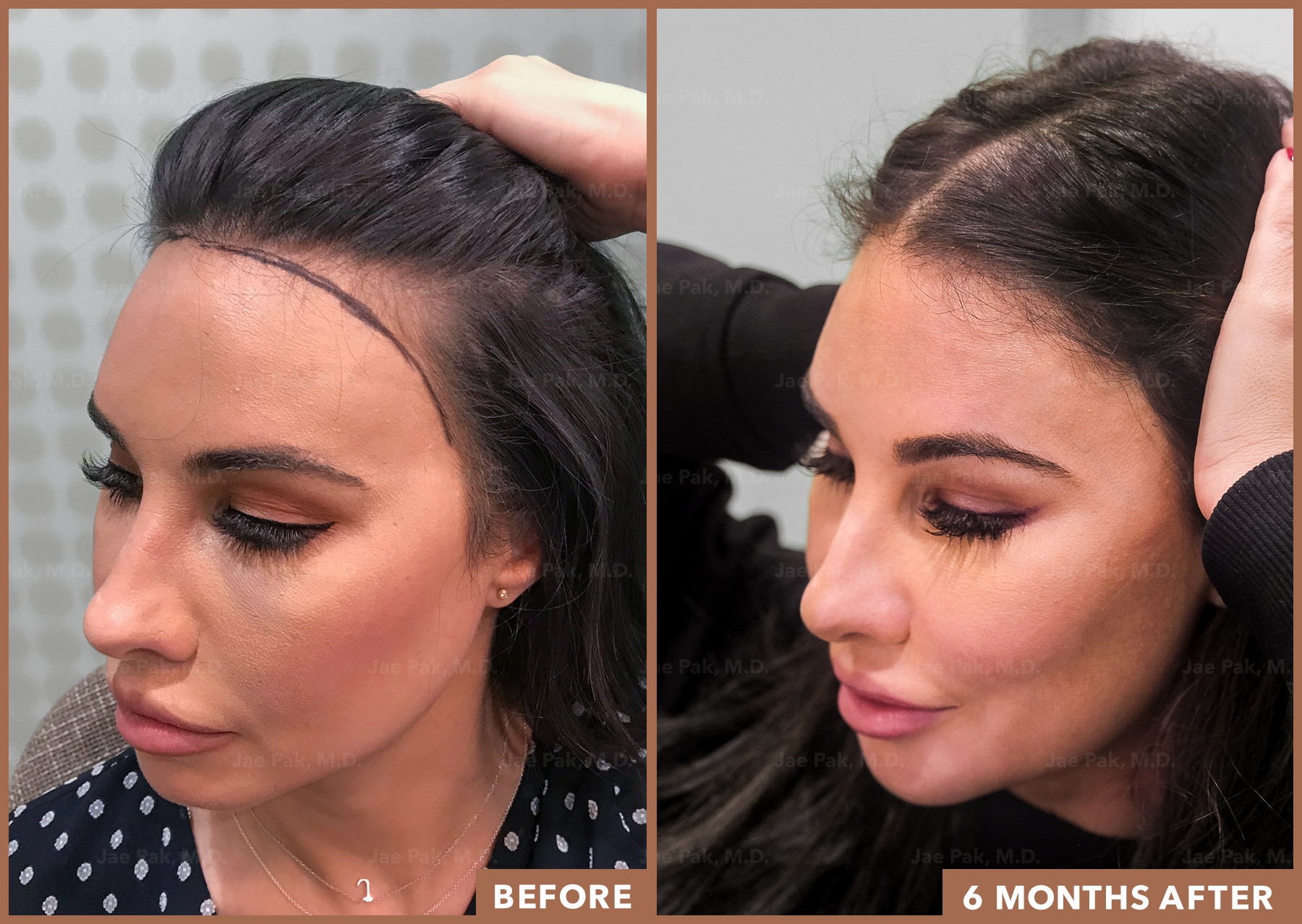 PATIENT STORIES
See the Before and After of Actual Patients
Find out if Hair Restoration is right for you.
Schedule your Consultation with Jae Pak, M.D. today!
Request a Consultation