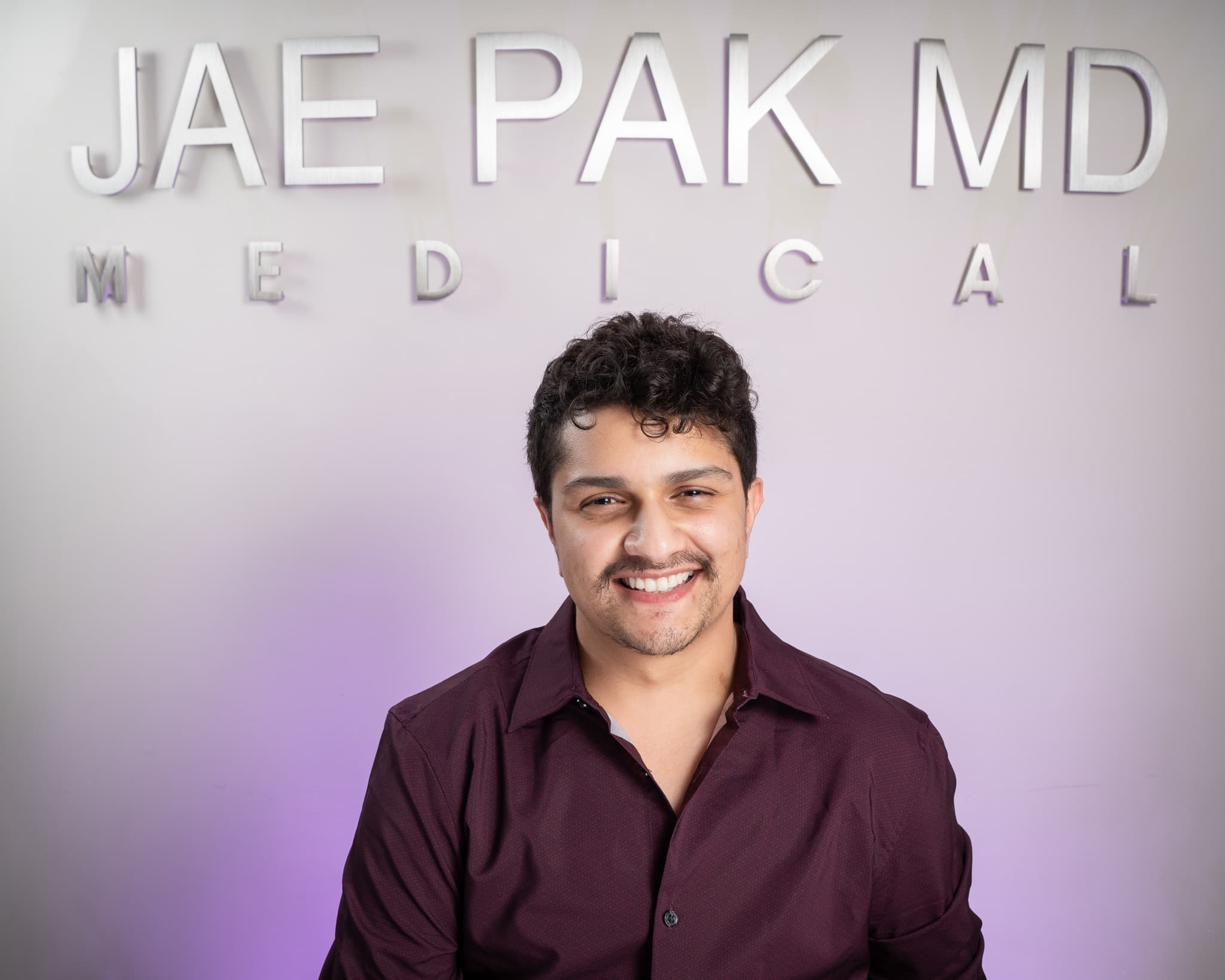 PATIENT STORY
Transgender F2M Beard Transplant
Some people including those transitioning are not able to grow facial hair or experience patchiness. Your facial hair can help accentuate your features. A facial hair transplant is the best option to enhance the areas in which you desire more growth.
Request a Consultation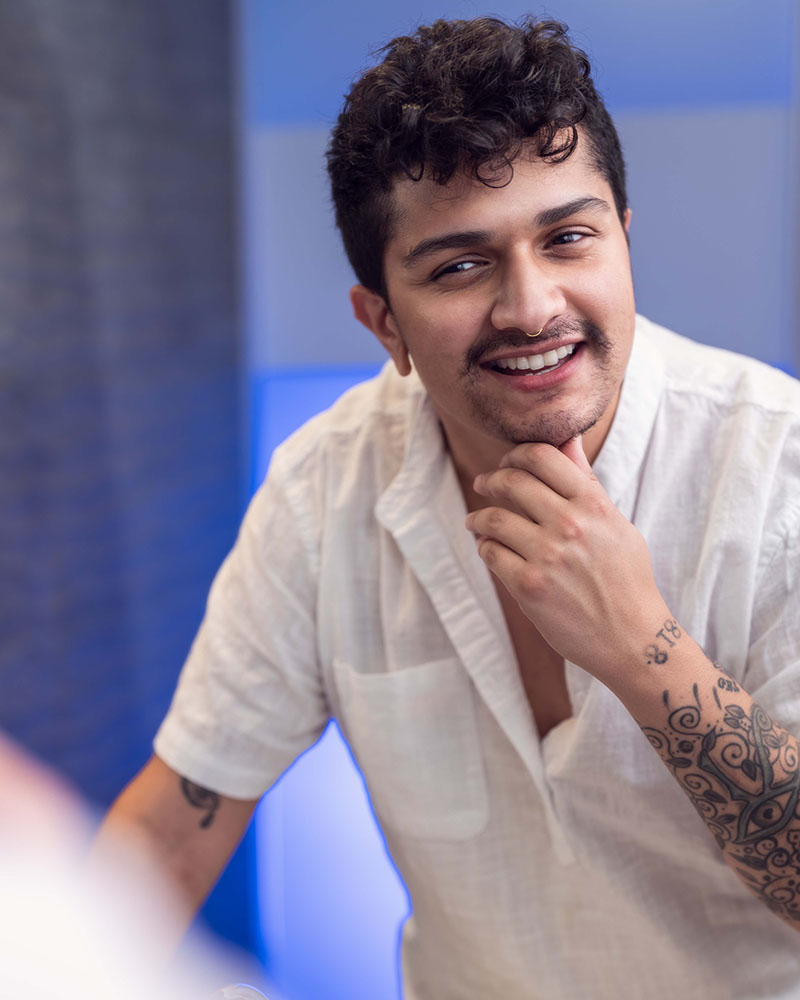 For our transgender and non-binary clients, we offer transition related care. This patient received a Beard Transplant to fill in the areas of their beard that could not grow.
Jae Pak, M.D. works with every patient to create their desired look. He will artistically design the most natural looking facial hair that works best with the patients features. He will draw for the patient where the hairs will be implanted before the surgery begins and make sure the patient is happy with the design. A beard or any kind of hair transplant, when performed by an experienced and skilled surgeon should be undetectable.
Procedures
FUT Beard Transplant
Before and After
Beard Transplant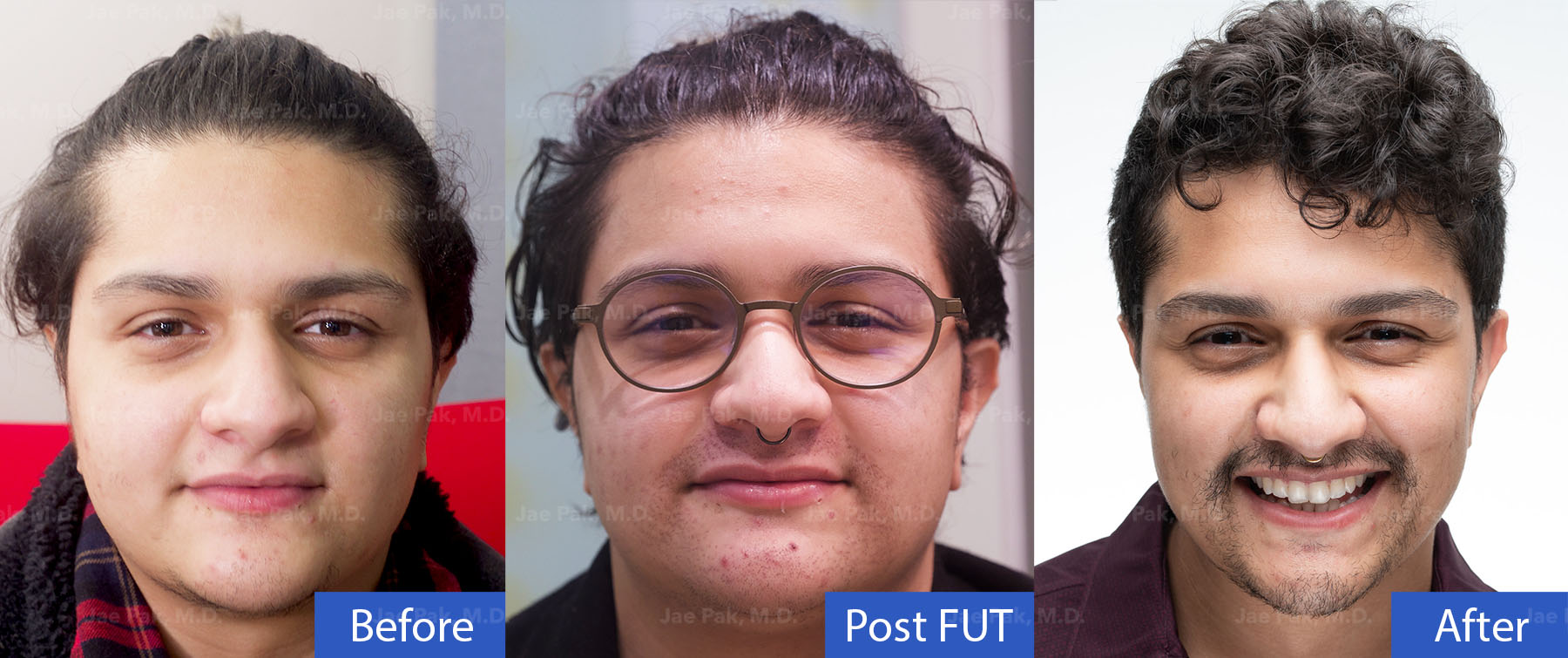 Before and After Results - 12 months of growth
There are no prescriptions or over the counter medications or ointments that will help with beard growth. Many people struggle to grow facial hair. The ability to grow a beard or sideburns is a genetic trait that we cannot control!
Before the Surgery
Beard Transplant
Before the procedure, Dr. Pak will take time to review your goals and draw an outline of where the hair grafts to be added.
For more information on what a typical day is like for our patients, please read here.
Before surgery, Dr. Pak works with the patient to define their beard
After the Surgery
Beard Transplant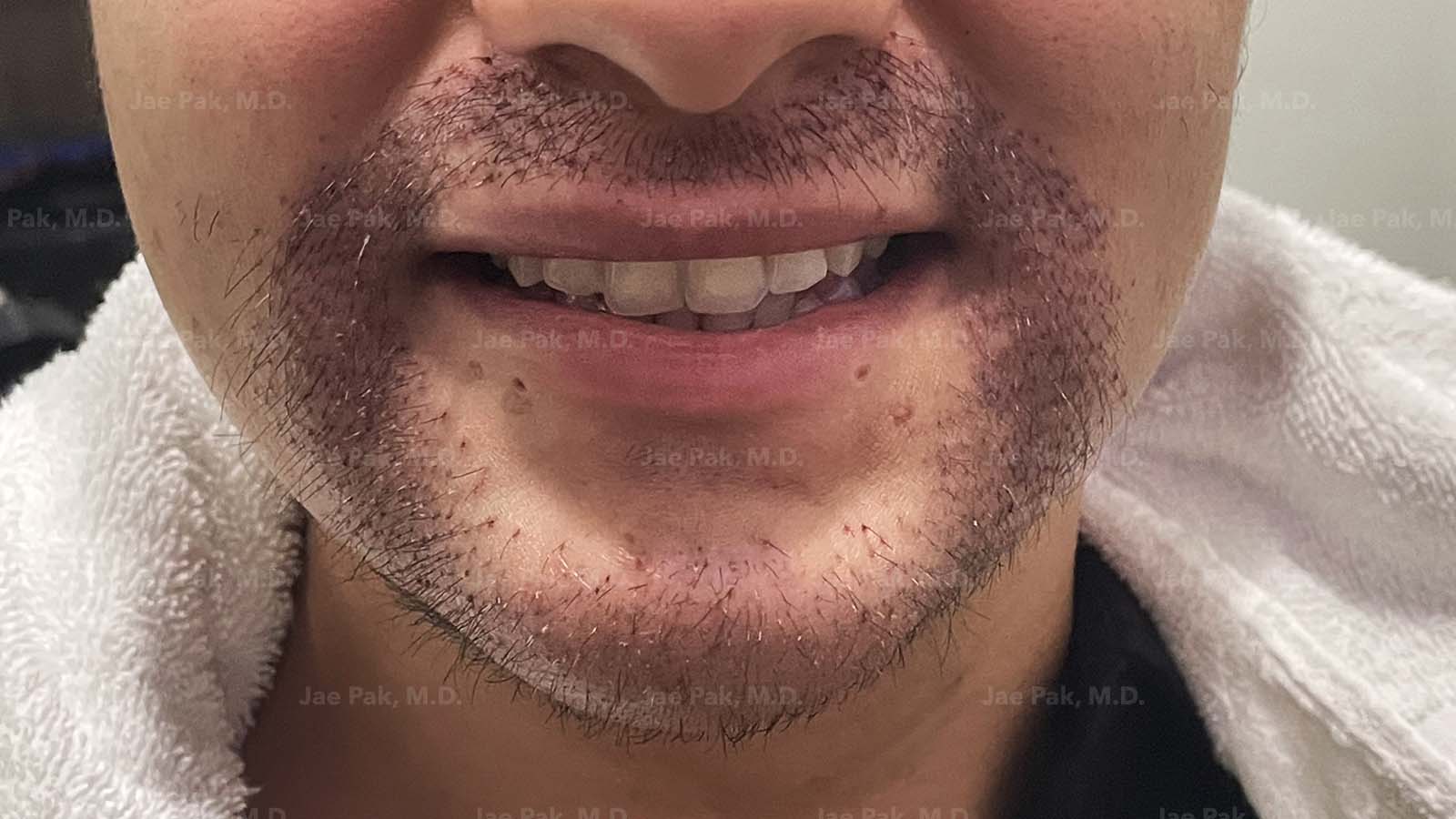 Pictured above is immediately after the procedure, with grafts placed.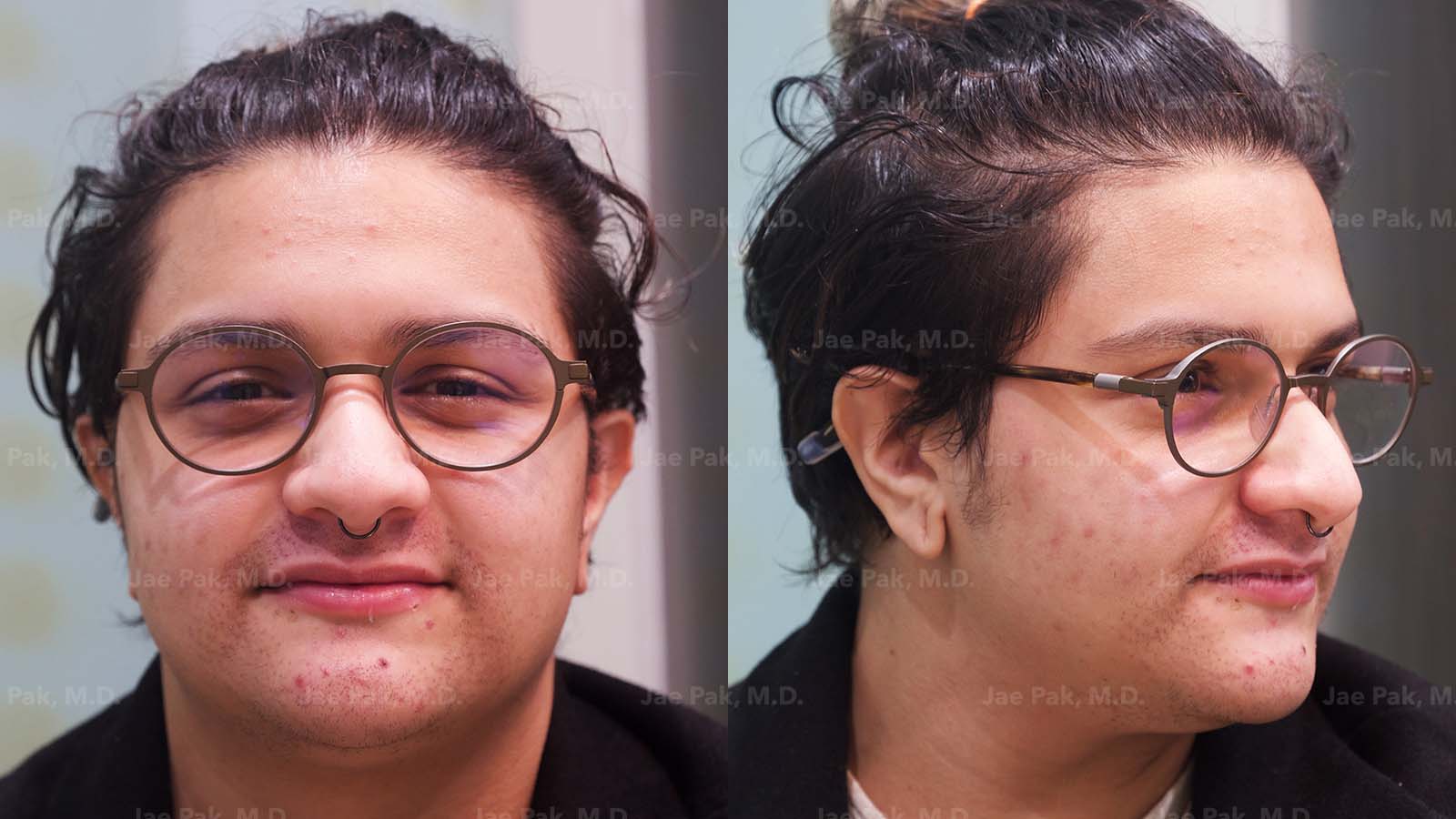 2 Weeks After Surgery - No redness in the donor area.
DID YOU KNOW?
During the healing process of the Beard Transplant, the grafts will fall out. While this may be a concern to patients after their procedure, they can rest assured that this is a normal part of the process.
Results after 1200 grafts from FUT Surgery.
HOW LONG IS THE PROCESS?
Patients should expect to see results within 9-12 months of their surgery.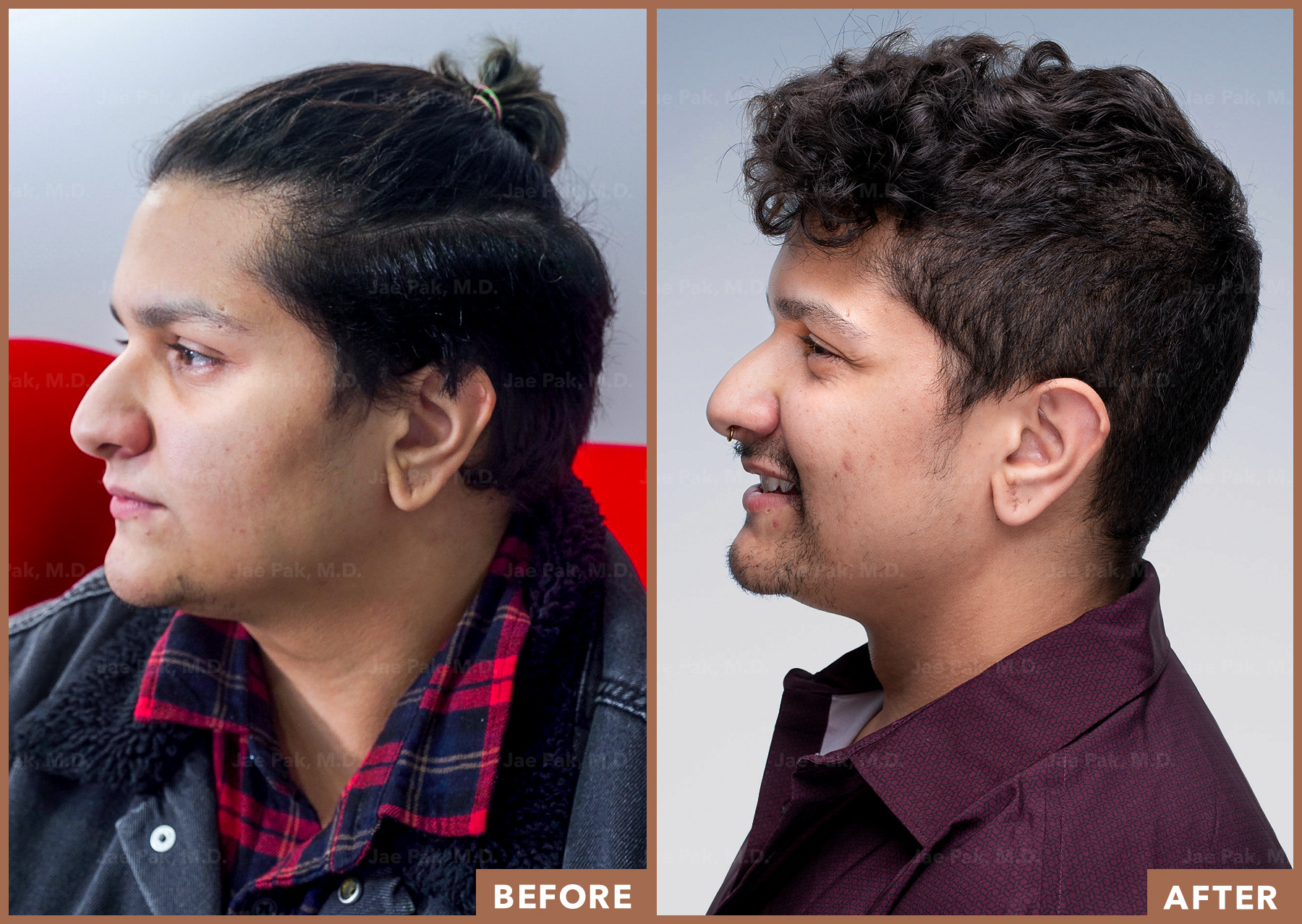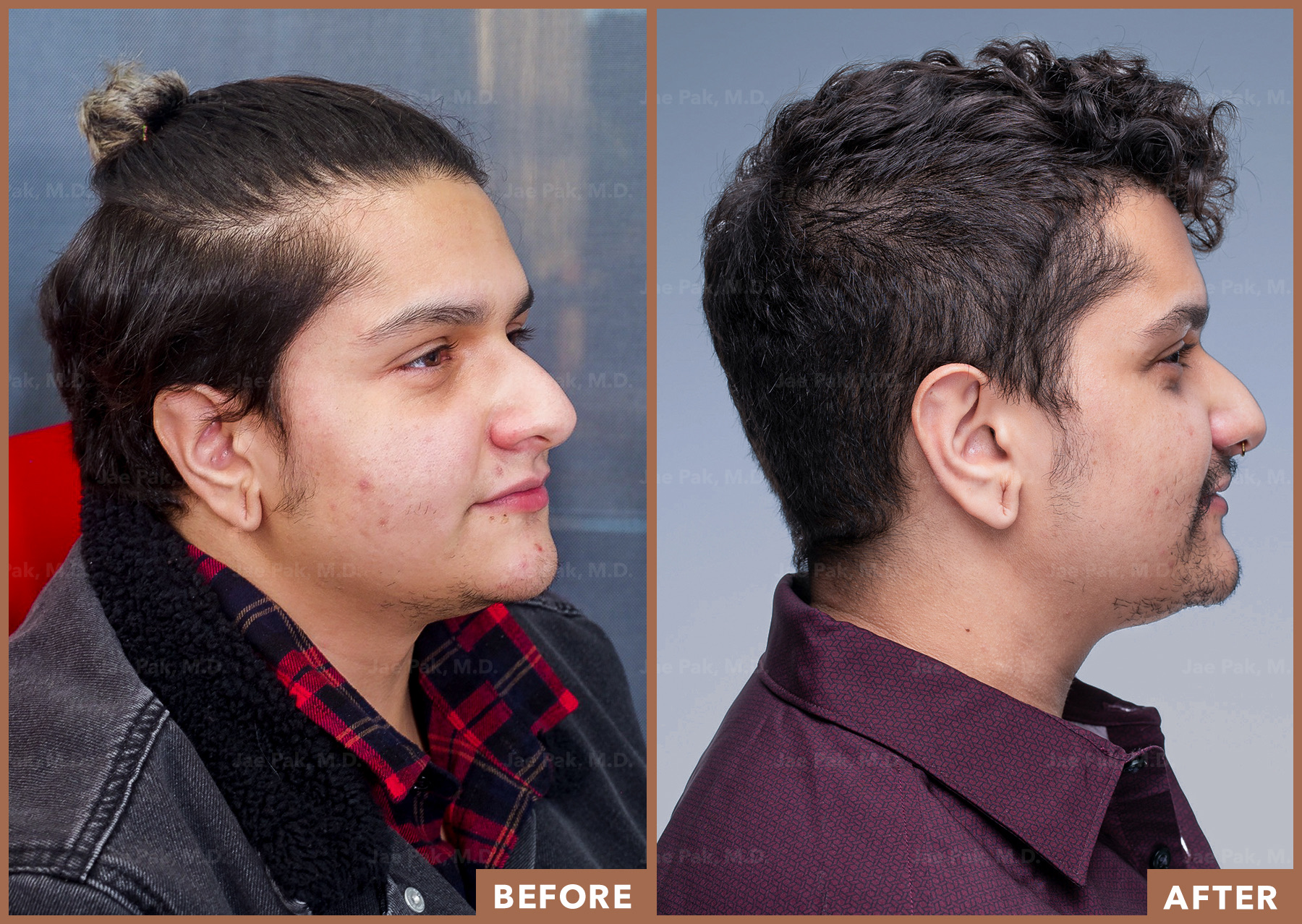 A Beard Transplant is a great way to fill in facial hair for a bolder, more complete look. You can view more patient results in our gallery.
Schedule a Consultation with Dr. Pak to find out if a Beard Transplant may be right for you!
PATIENT STORIES
See the Before and After of Actual Patients
Find out if Hair Restoration is right for you.
Schedule your Consultation with Jae Pak, M.D. today!
Request a Consultation