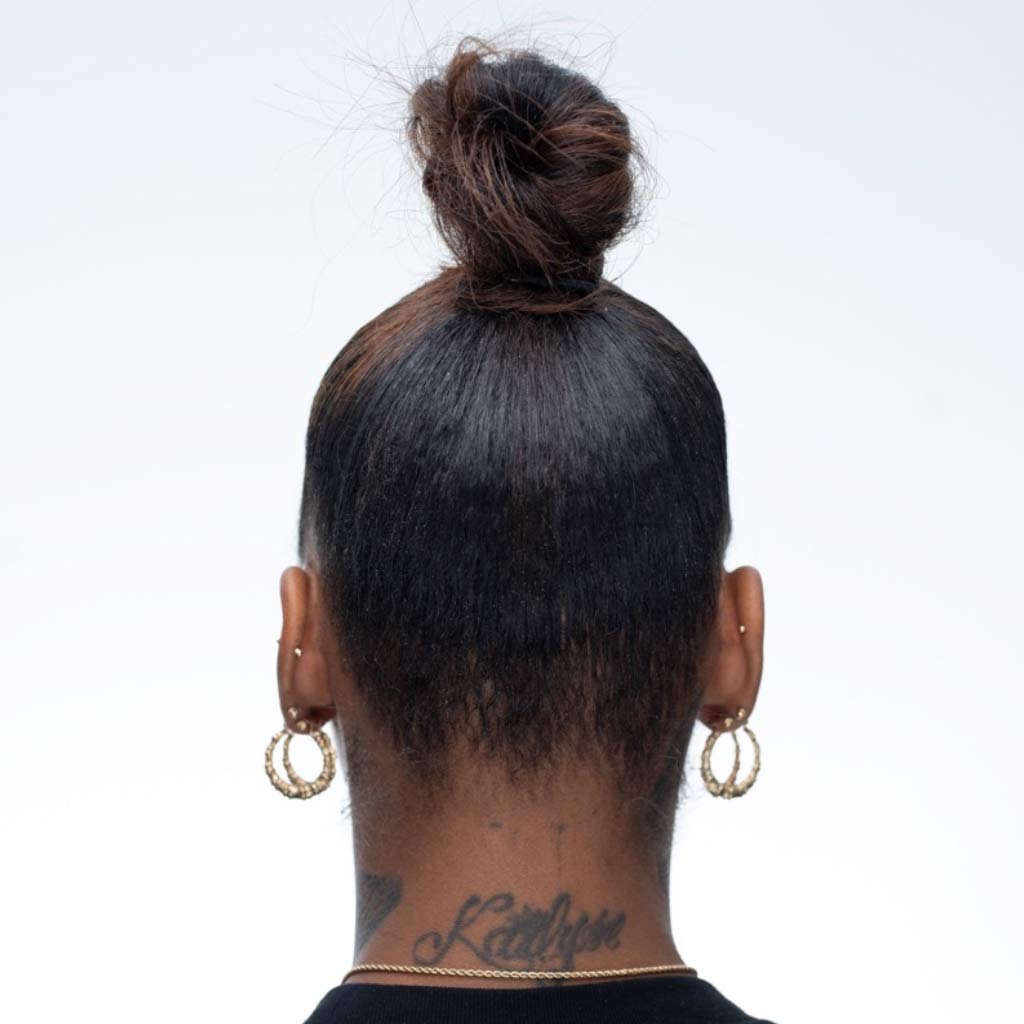 This patient experienced hair loss on the back of her scalp due to traction from wearing heavy braids and tight hairstyles. Dr. Pak was able to help her achieve her goal of being able to wear any hairstyle she wanted with the FUT hair transplant method. The FUT Strip method is favored for women wanting a hair transplant because the scar is not visible under the hair and does not require shaving your scalp. (We also offer Long Hair FUE which does not leave a linear scar.)
Procedures
Traction Hair Loss Treatment With FUT
Before the Surgery
Traction Correction, FUT Hair Transplant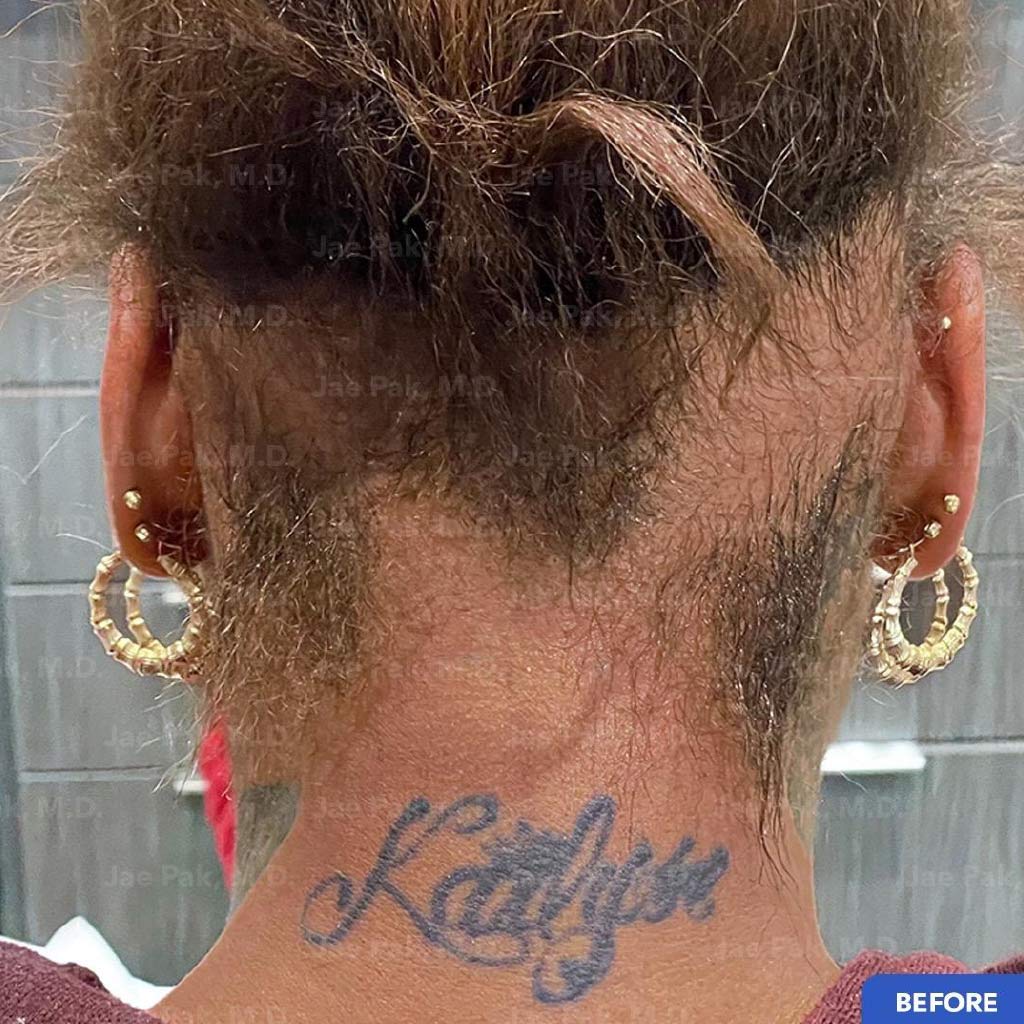 Many patients come to Jae Pak MD Medical to deal with hair loss due to traction. Years of wearing heavy braids or rows, or wearing hair styles with hair pulled too tightly can cause hair to fall out permanently. Dr. Pak can help you restore your hair in the front, sides and back of the scalp using the FUT, FUE or Long Hair FUE method of hair transplantation. By choosing Dr. Pak, you can regain your confidence in wearing your hair in any style!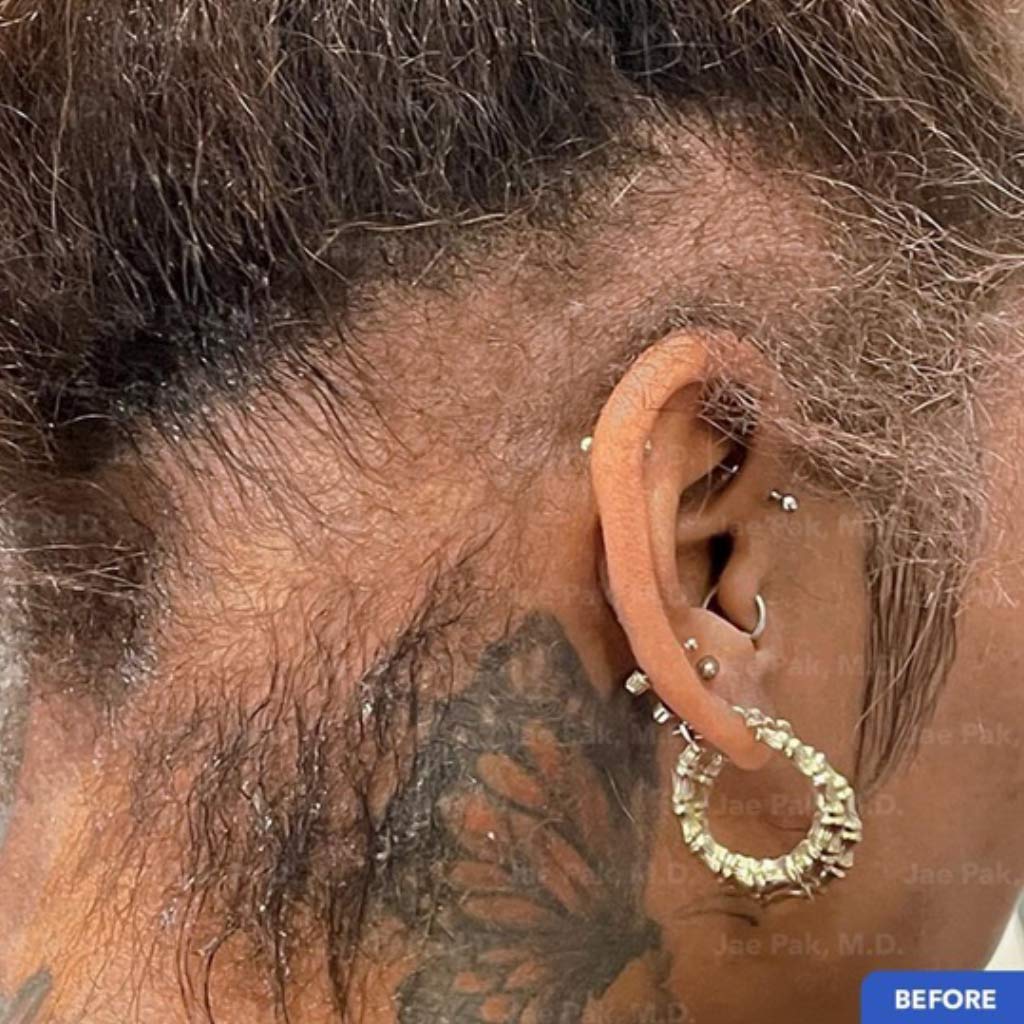 For more information on what a typical day is like for our patients,
please read here.
The Results
FUE Hair Transplant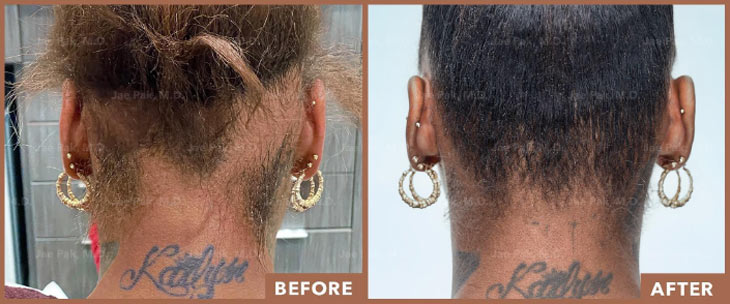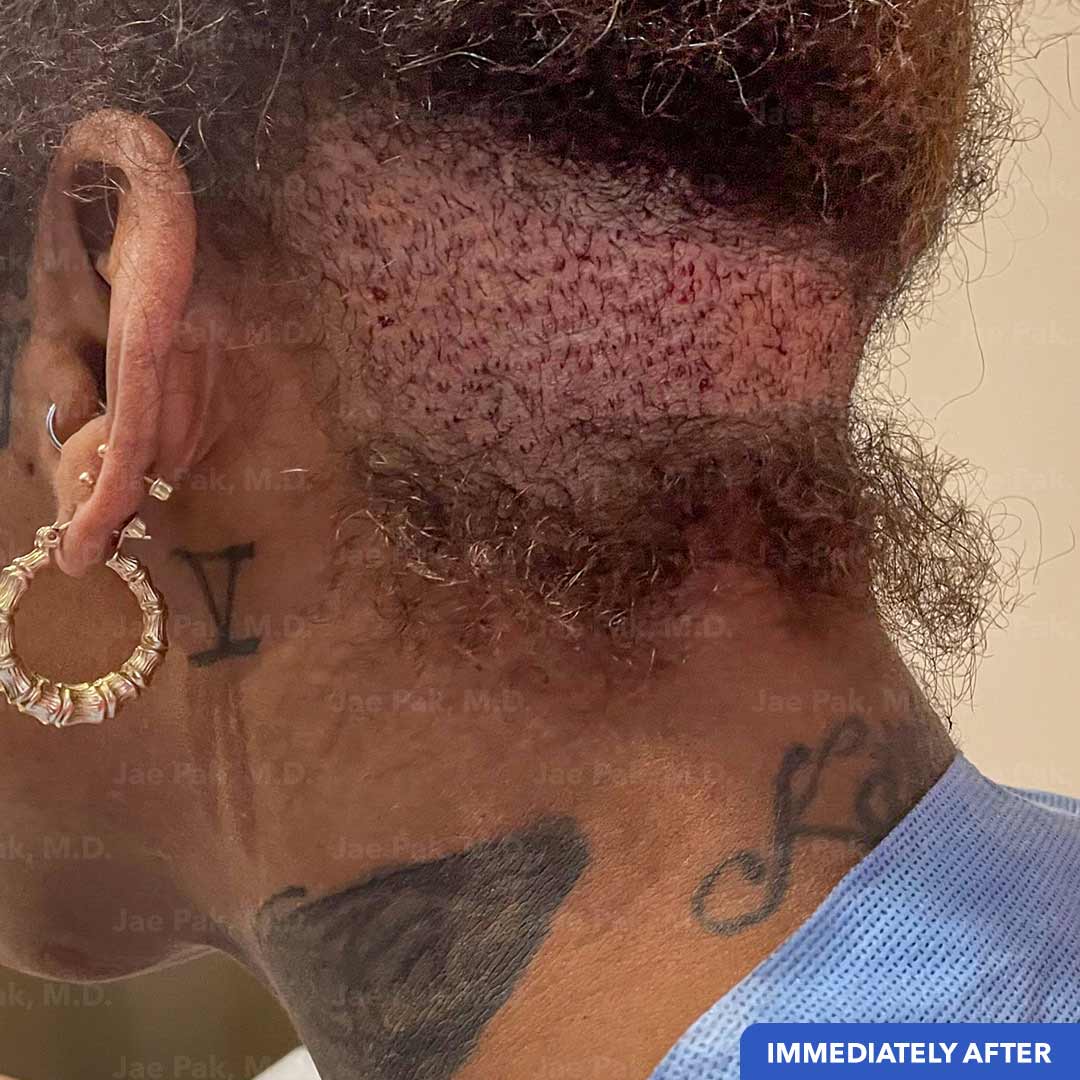 Immediately after hair grafts have been placed in recipient area.
After the procedure, you will be able to see where the grafts have been placed. In two to four weeks the grafts will fall out. The grafts will then hibernate for about six months. Full growth will be achieved in nine to twelve months.
This patient received a FUT Strip procedure of 1004 grafts to the back and sides of her lower scalp.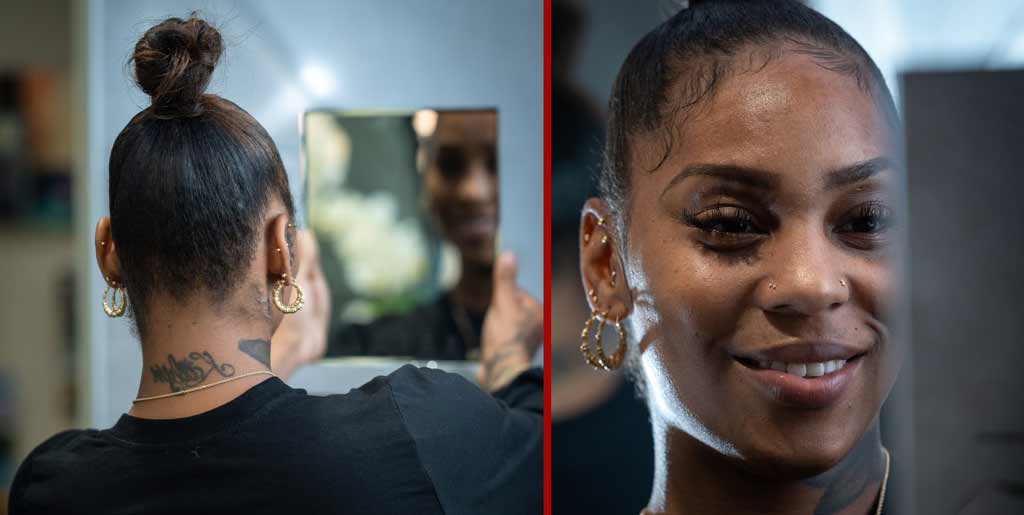 The patient now feels confident wearing her hair up in a bun.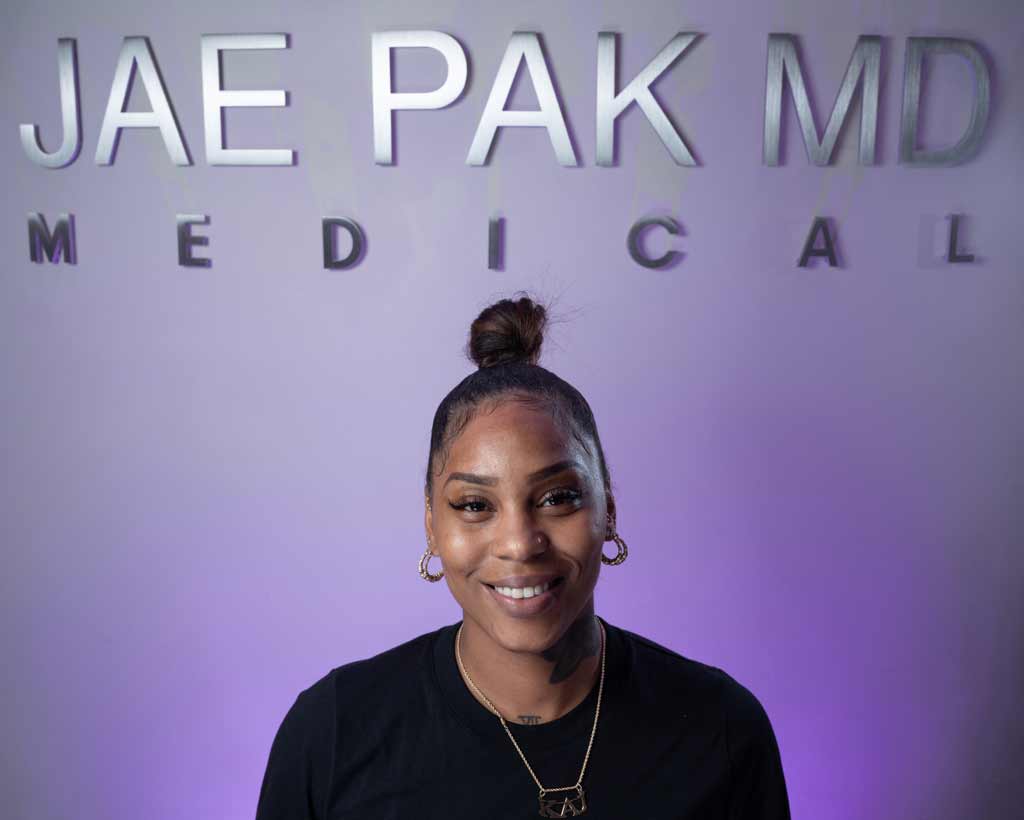 PATIENT STORIES
See the Before and After of Actual Patients
Find out if Hair Restoration is right for you.
Schedule your Consultation with Jae Pak, M.D. today!
Request a Consultation