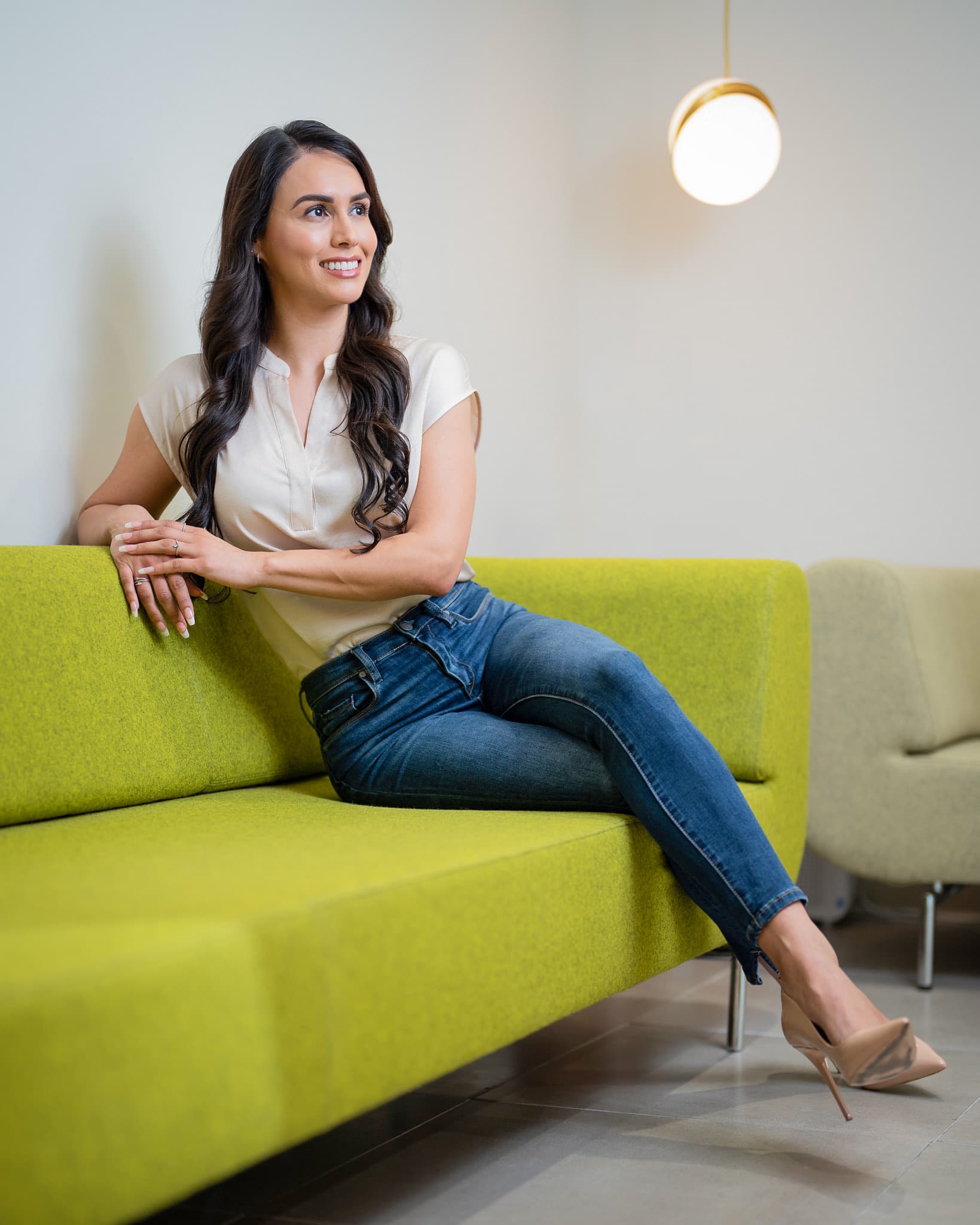 With a Hairline Lowering procedure you can lower or change the shape of your hairline, reduce the size of your forehead, create more fullness and round out your high corners. During an FUT Hairline Lowering Surgery, hair grafts are taken from the back of the scalp and implanted in the donor area to create a natural looking, lower hairline. There is a thin, linear scar where the grafts are removed from the back of the scalp, that cannot be seen unless the patient keeps the back of the hair cut extremely short.
Procedures
Hairline Lowering Surgery
Before the Procedure
Hairline Lowering Surgery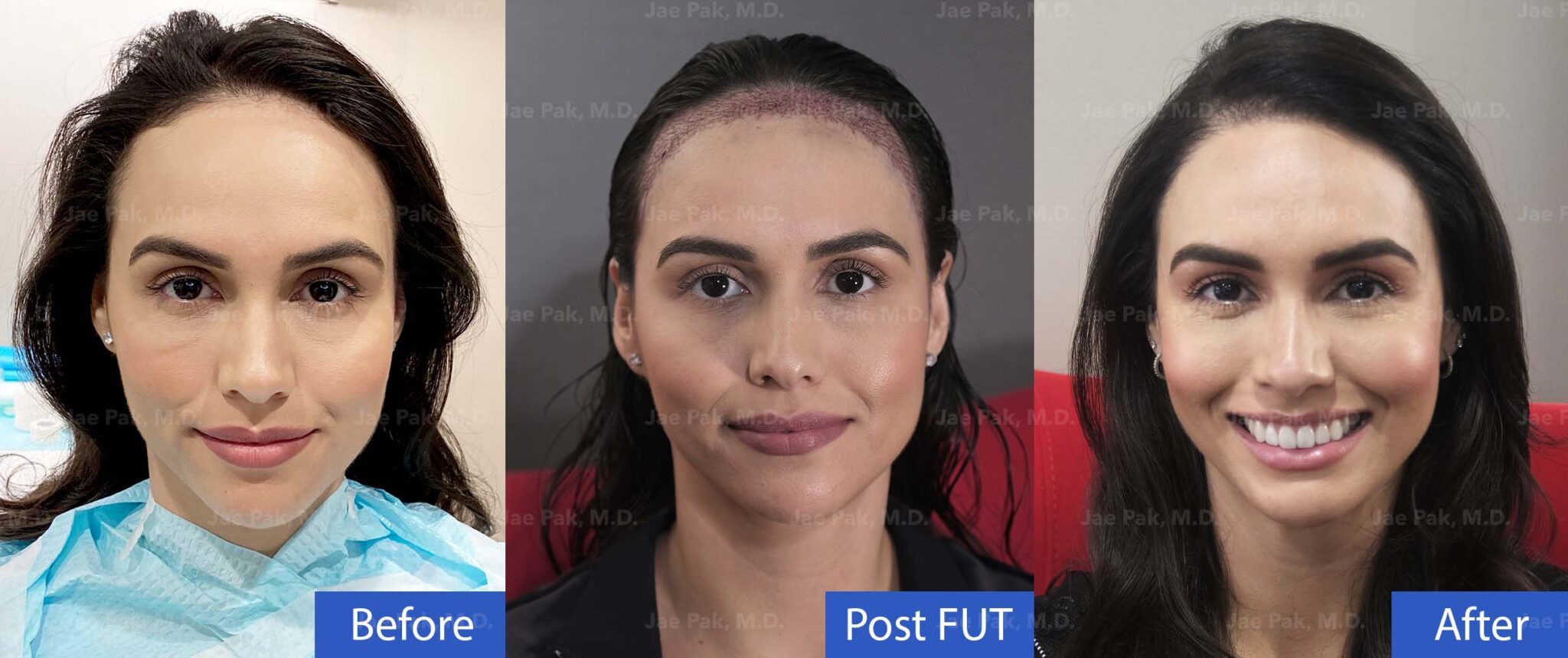 This patient of Jae Pak, M.D. received an FUT Strip Hairline Lowering Procedure of 1501 grafts to her front hairline. She chose FUT because the scar from the surgery would be less noticeable behind her long hair.
When will I see my results?
With a hair transplant surgery, you'll see full growth within 9 to 12 months after the procedure.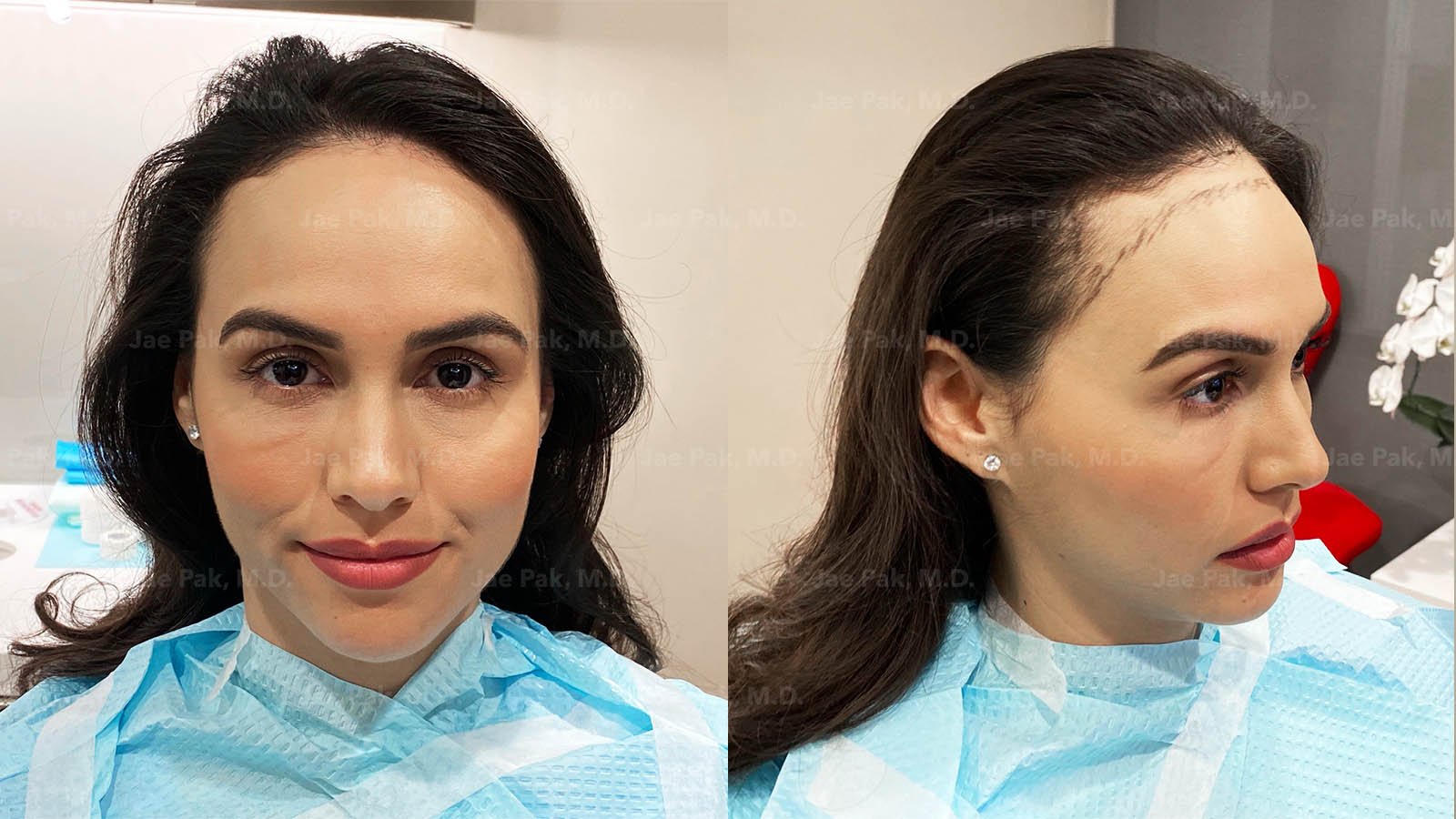 Post Procedure - Grafts Placed
Hairline Lowering Surgery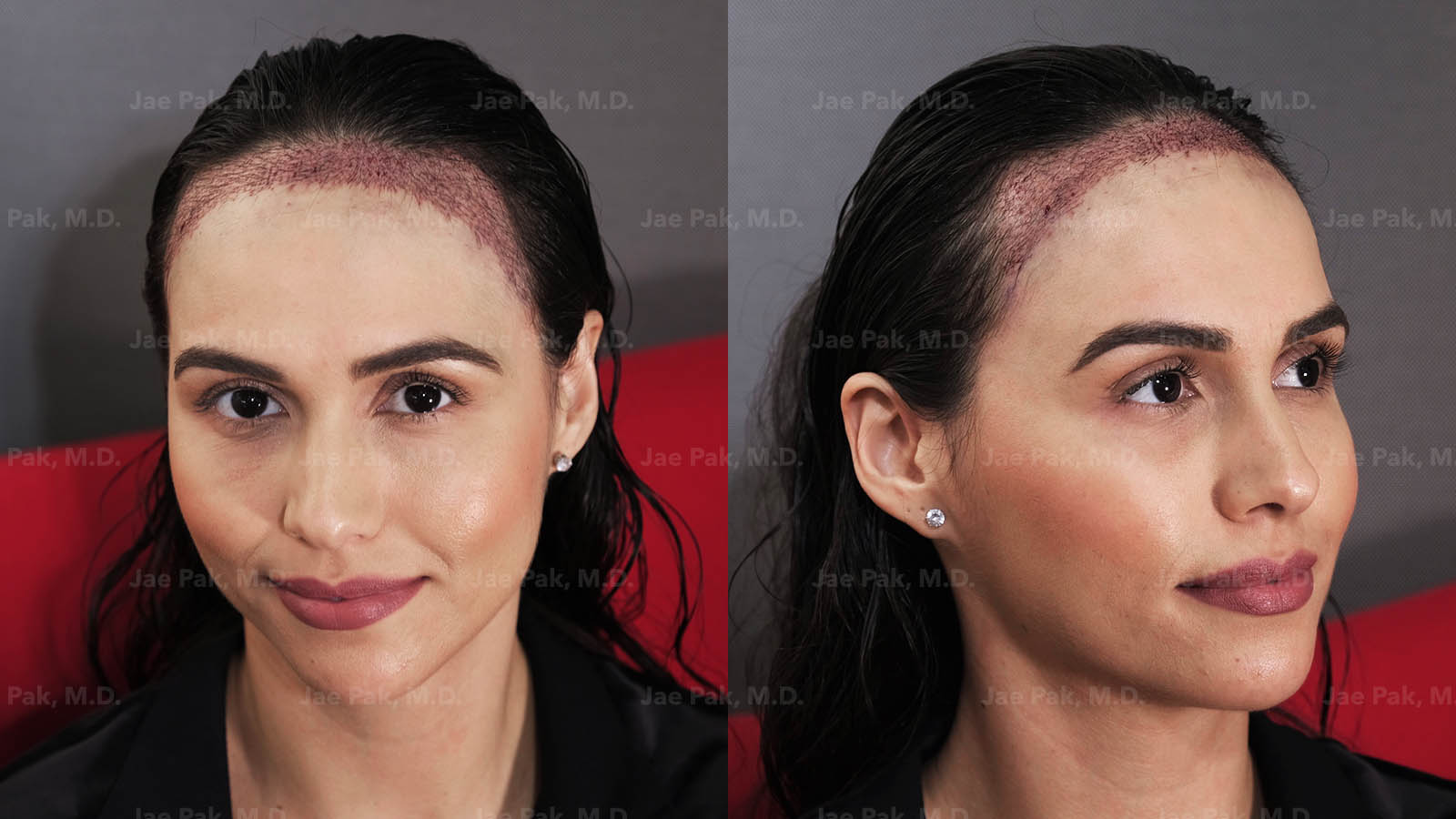 You can expect to see some redness in the recipient area. Pictured above, the patient received 1510 grafts to her hairline. The redness typically fades after three to five days, especially when treated with proper post procedure care.
What the Scar Looks Like
FUT STRIP Scar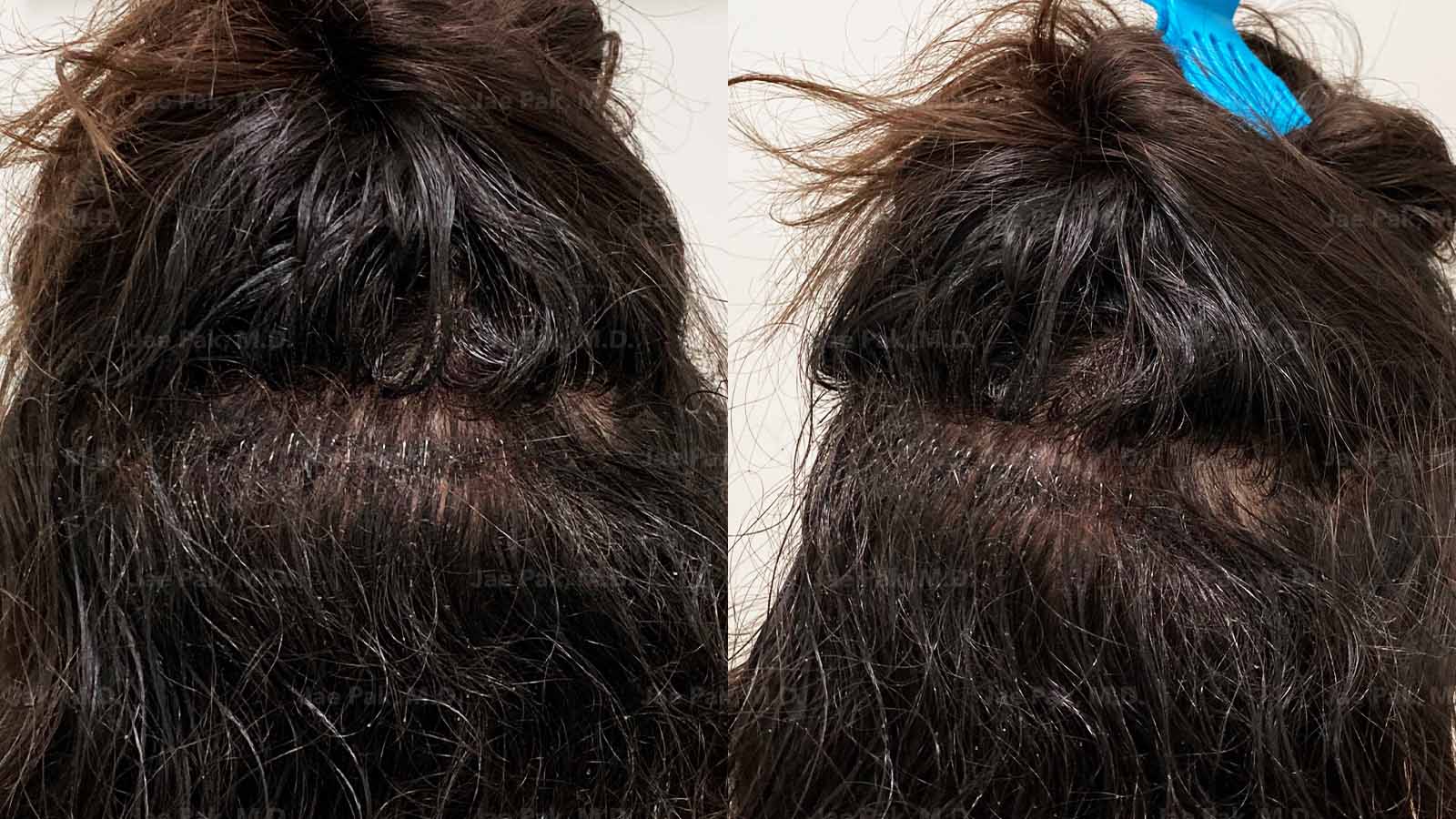 In an FUT Strip Surgery, grafts are removed from one linear strip in the back of the scalp. With long hair, the scar is not easily visible. Dissolvable sutures or staples are used to stitch the scar into a thin line. After 10-14 days, the staples are removed and the scar is mostly healed.
How Jae Pak, M.D. Can Help
Schedule a Consultation with the Doctor
A successful hair restoration process starts with a doctor who truly wants to understand your personal goals. You will meet with Dr. Pak directly, no sales people. Dr. Pak is a board-certified physician with over 15 years experience in hair restoration. He is also an engineer, and an accomplished artist.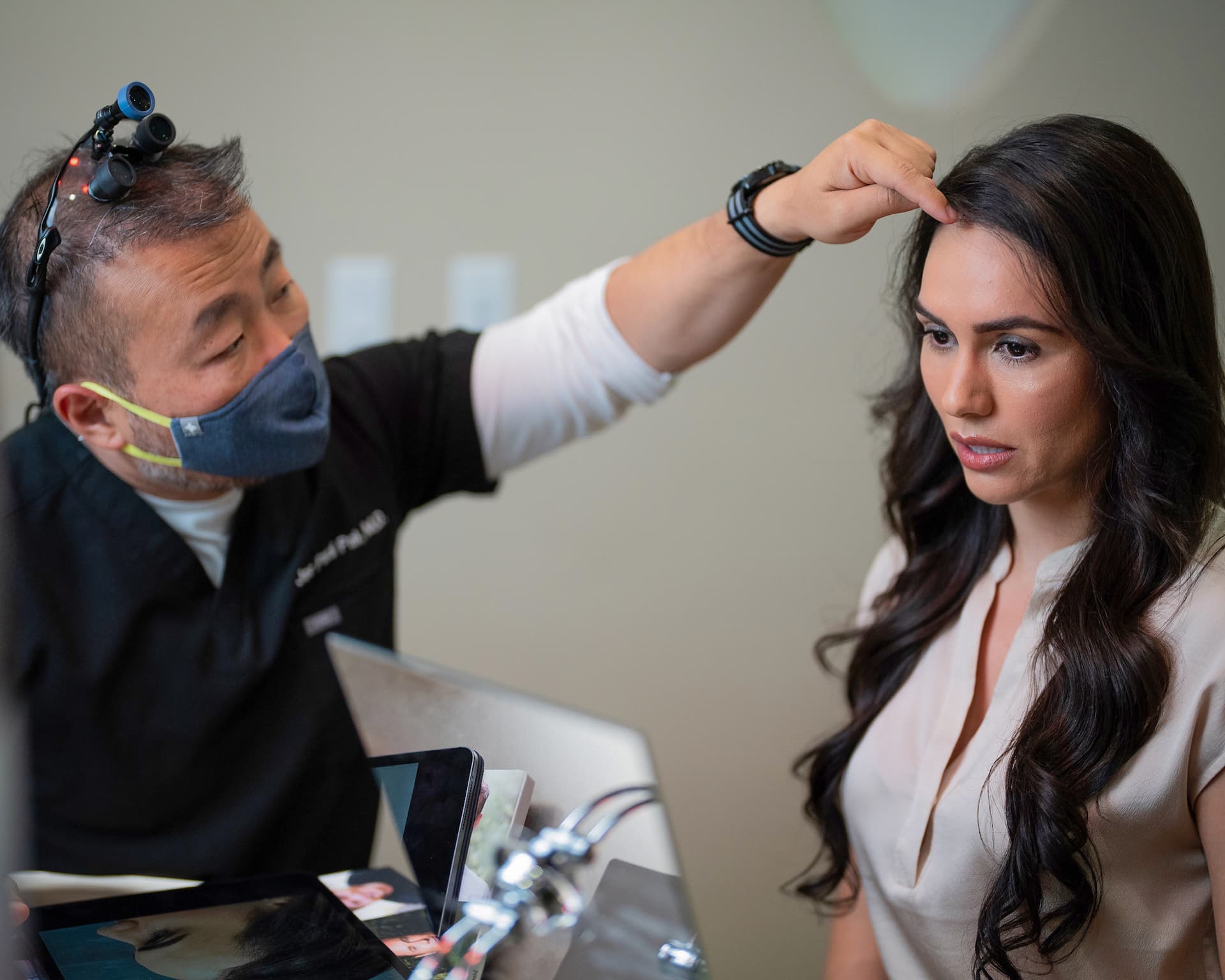 The Final Results
Hairline Lowering Surgery
PATIENT STORIES
See the Before and After of Actual Patients
Find out if Hair Restoration is right for you.
Schedule your Consultation with Jae Pak, M.D. today!
Request a Consultation