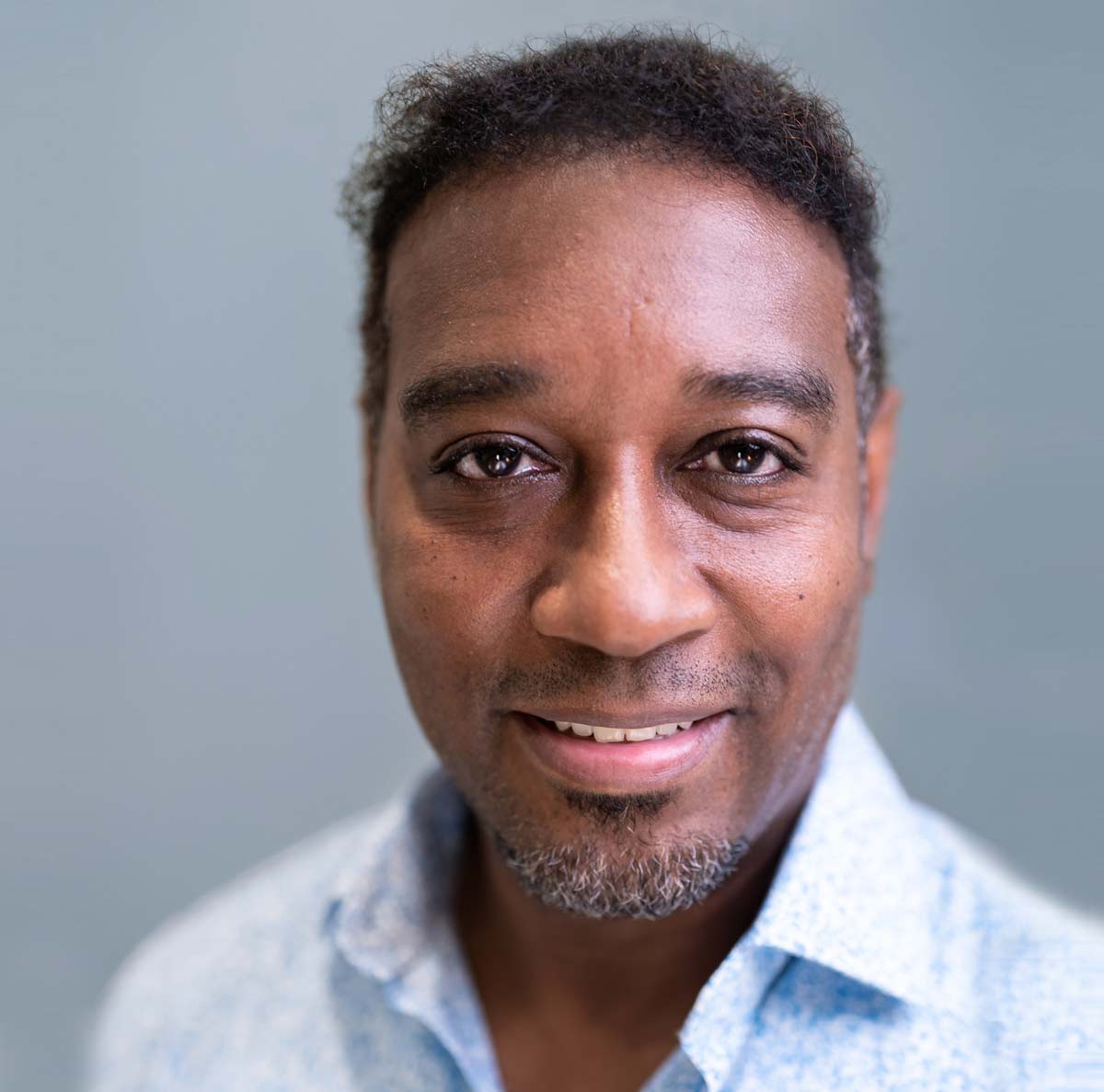 This patient of Jae Pak MD Medical wanted to create a younger look by revitalizing his hairline. He chose the FUT (STRIP) method as he wanted to make sure he had the most grafts available. He did not mind having a linear scar as he did not ever intend to wear a buzz or fade haircut.
The FUT method offers approximately 1000 more grafts than the FUE method that can be used for a hair transplant over a lifetime. The FUT method utilizes a strip of skin from the back of the scalp with hair grafts attached. These grafts are removed from the skin and implanted in the donor area. After the strip is removed in the back of the scalp, the skin is stitched together so there is a thin scar approximately the length of your index finger that cannot be seen unless you cut your hair shorter than a three-guard.
Procedures
FUT Hair Transplant
Before the Surgery
FUT Hair Transplant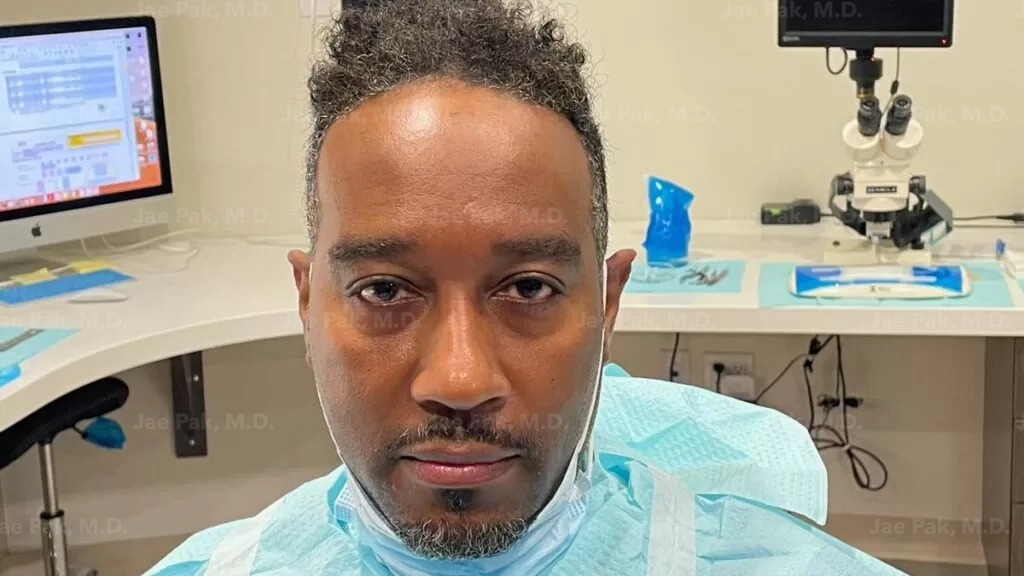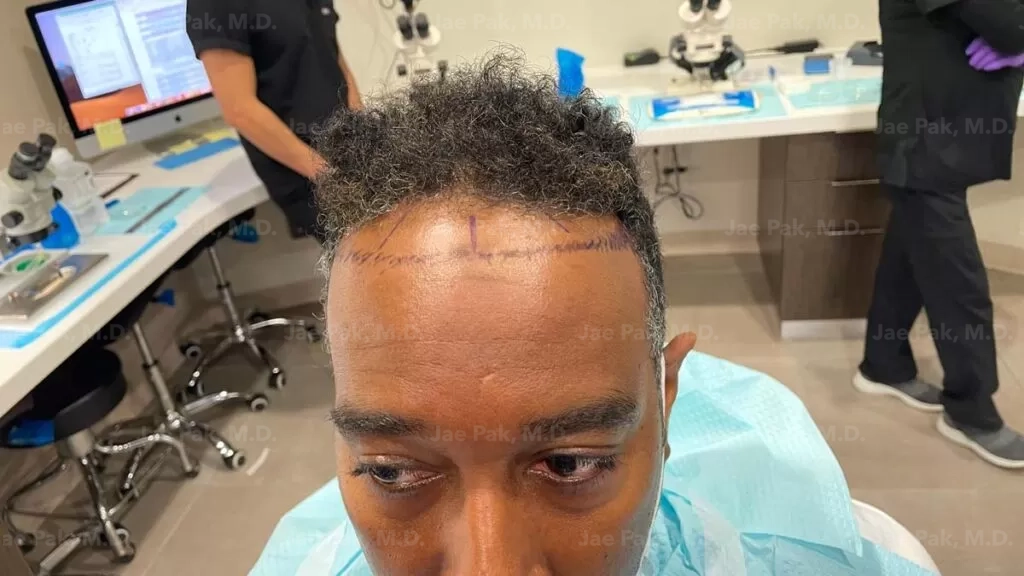 Dr. Pak and the patient worked together to determine the exact shape of the hairline including how far to lower it to still look natural.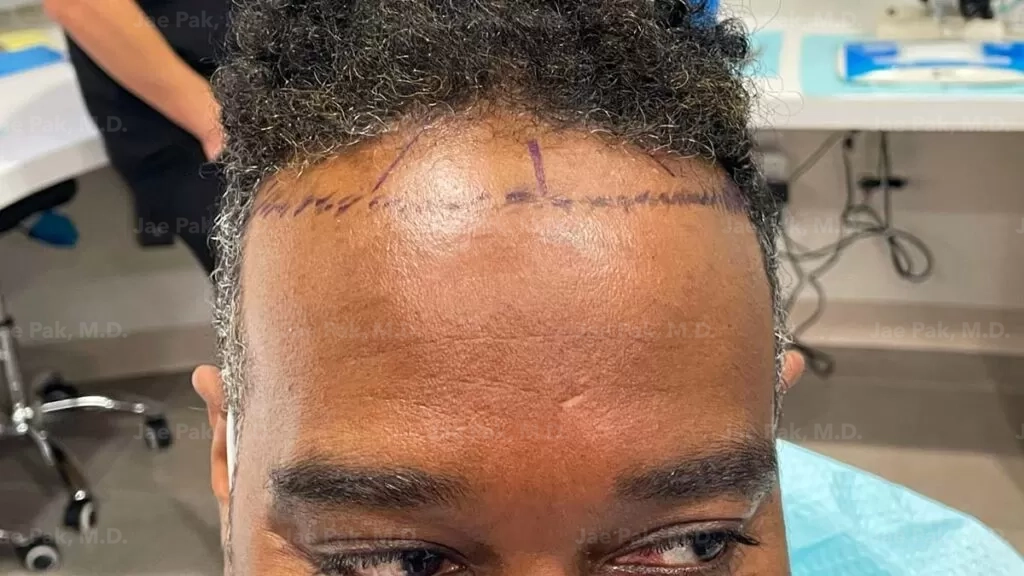 After the Surgery
FUT Hair Transplant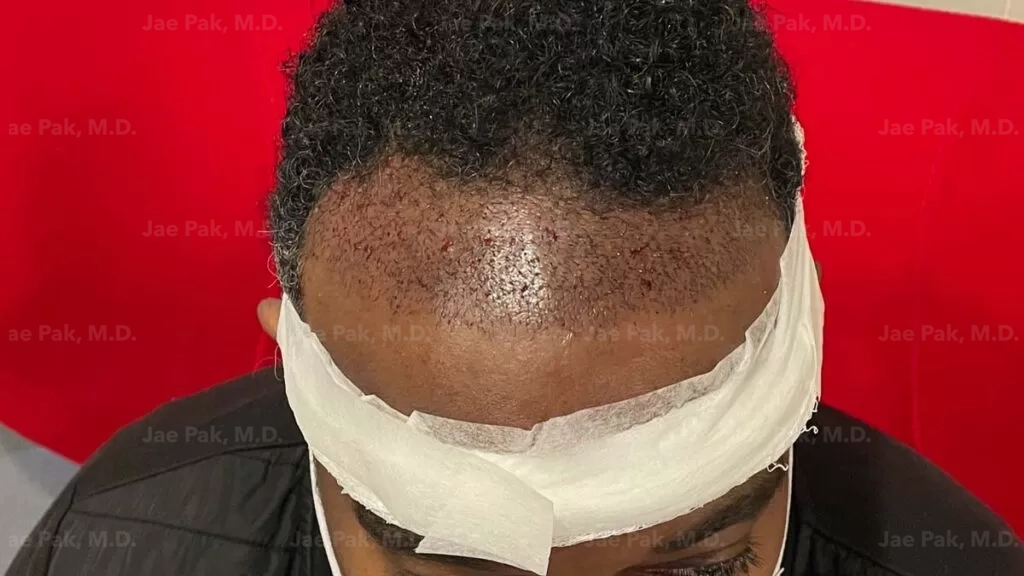 Immediately after the procedure, patients keep the bandage on overnight to help prevent swelling. The day after the procedure, patients return for a post operative check up and hair wash. After the hair wash, patients no longer need the bandage and can wear a loose fitting hat if they prefer to keep the recipient area covered.
PATIENT STORIES
See the Before and After of Actual Patients
Find out if Hair Restoration is right for you.
Schedule your Consultation with Jae Pak, M.D. today!
Request a Consultation