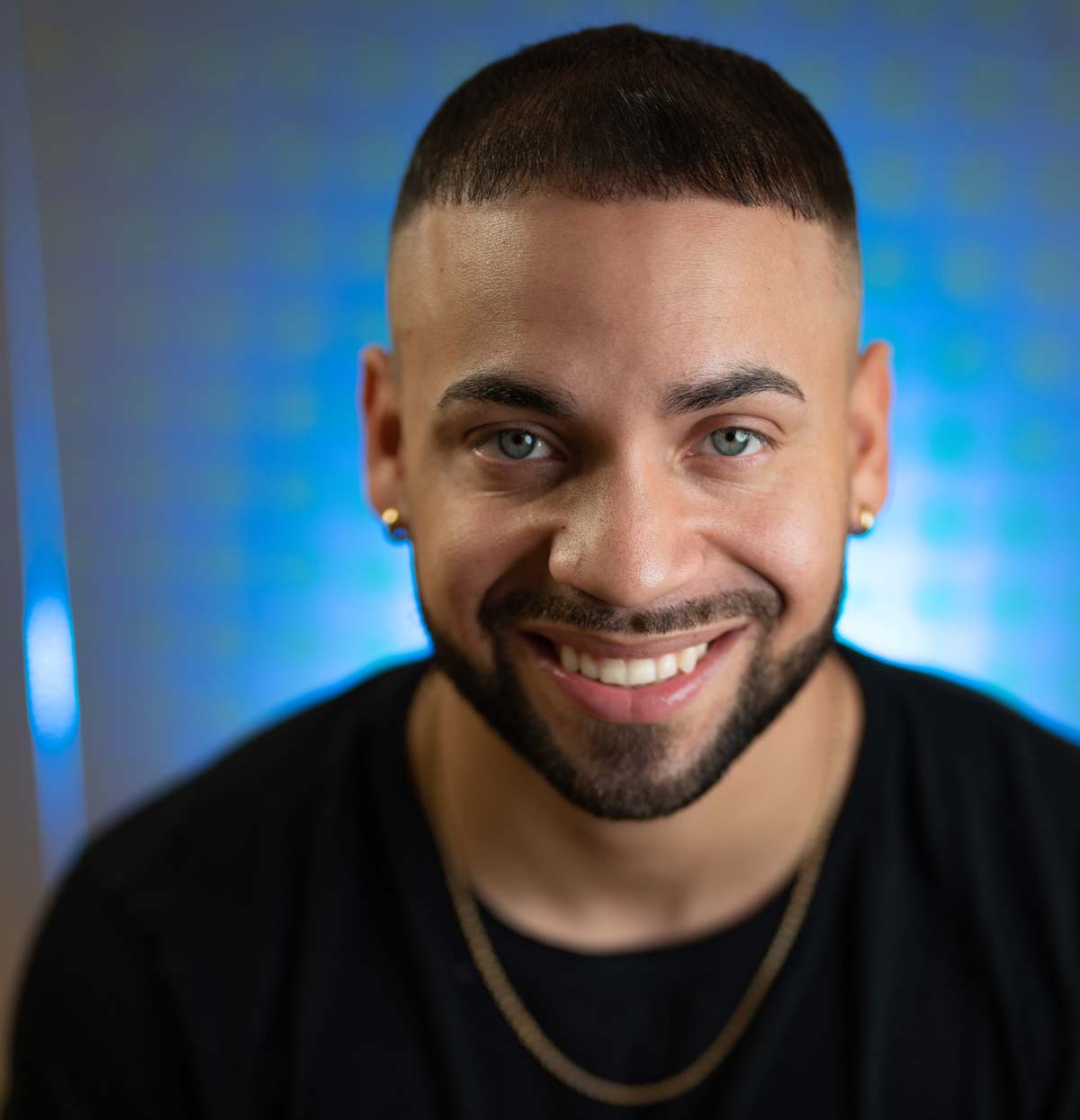 This patient of Jae Pak, M.D. started losing hair in his hairline and crown area at a young age. With Dr. Pak's help, he was able to redefine his hairline. As time goes on more of the natural hairs will thin and an additional surgery can be performed to add more density to the balding areas.
Dr. Pak creates a long-term plan with his patients. Most patients have 7000-8000 grafts to use over a lifetime depending on whether they use the FUE or FUT (STRIP) method.
Procedures
FUE Hair Transplant
Before the Surgery
FUE Hair Transplant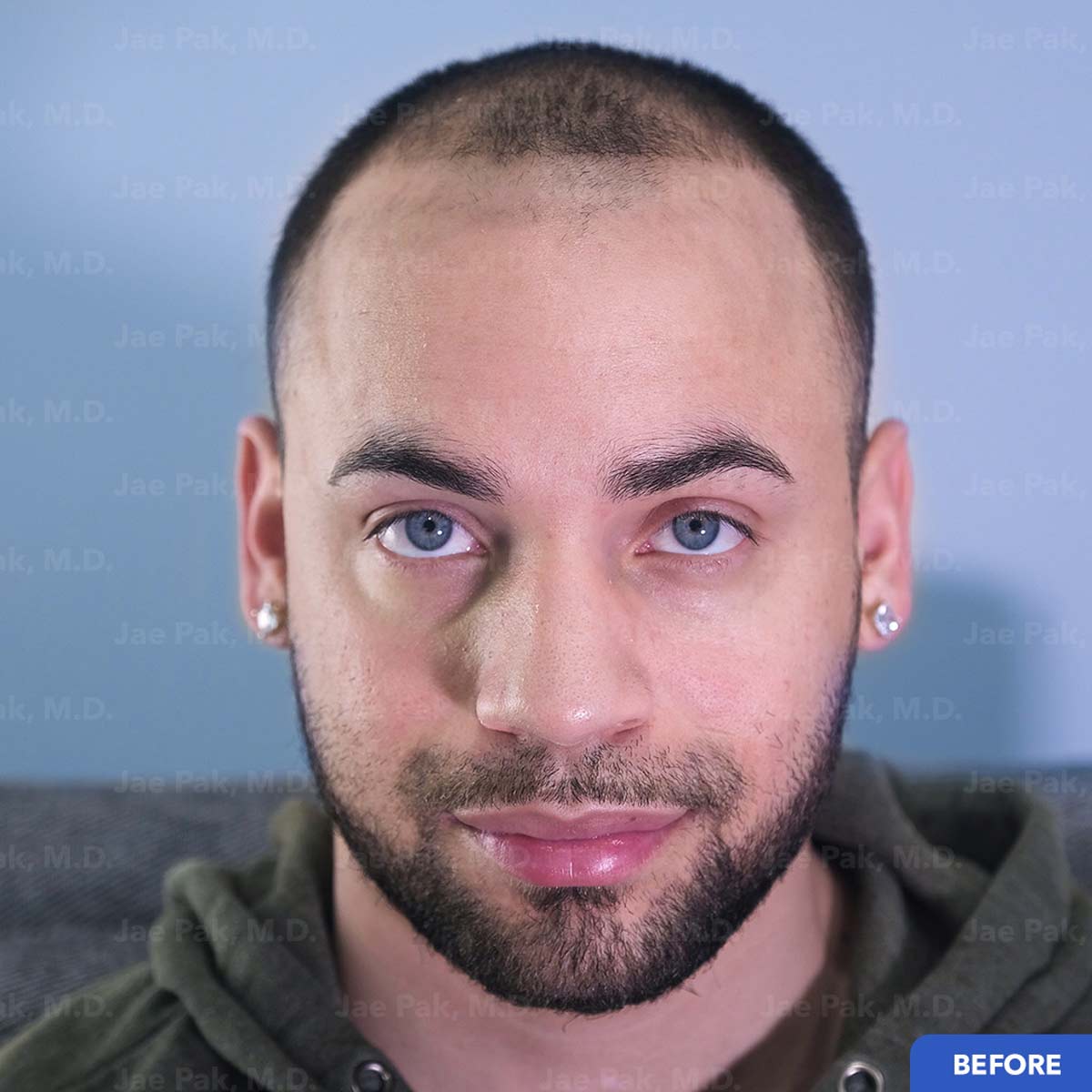 For a Follicular Unit Excision procedure, your head must be shaved to a zero guard on the sides and back of your scalp. This can be done in the office on the day of your procedure.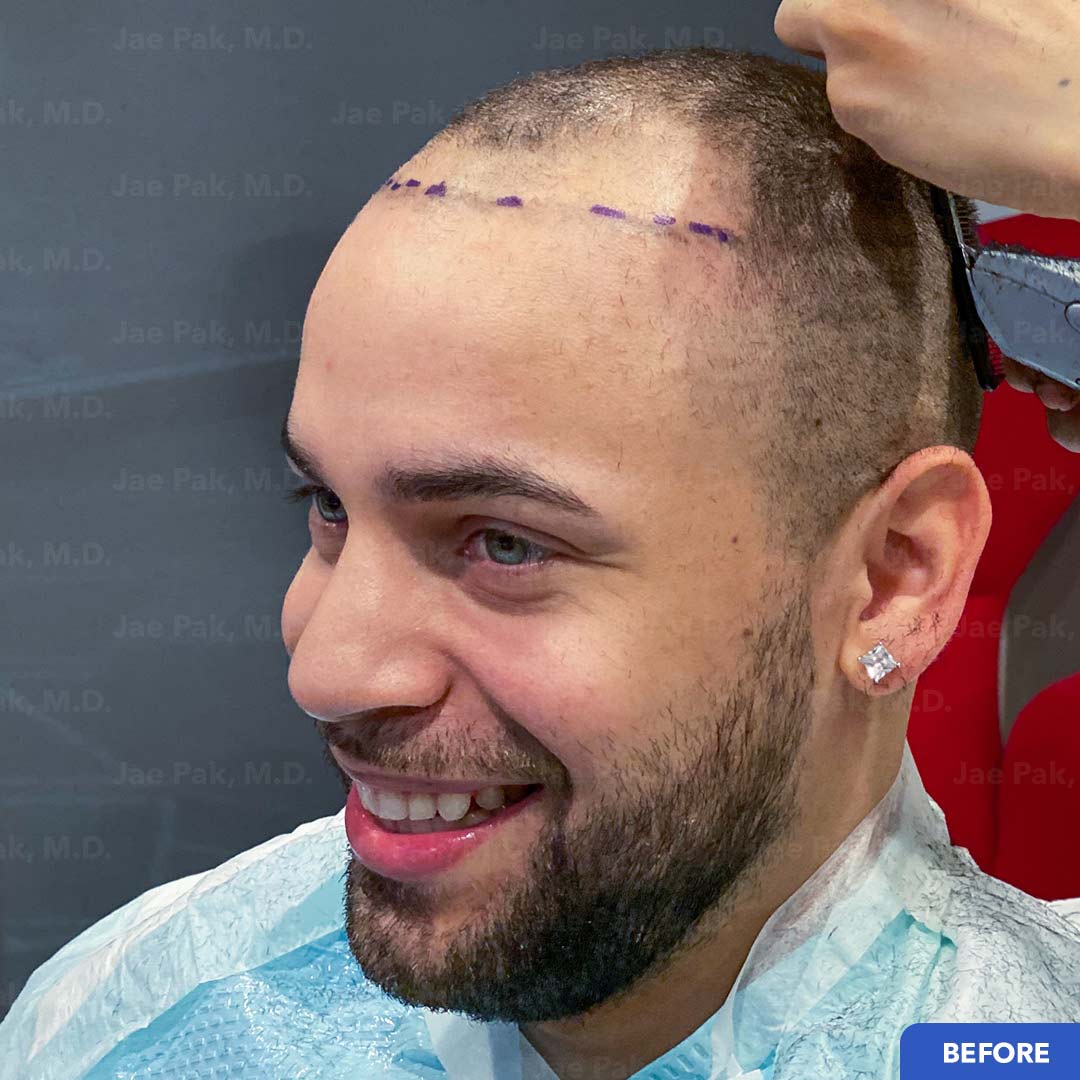 Dr. Pak will meet with you before the procedure begins to review your goals and draw the design of your hairline for approval.
During Surgery
FUE Hair Transplant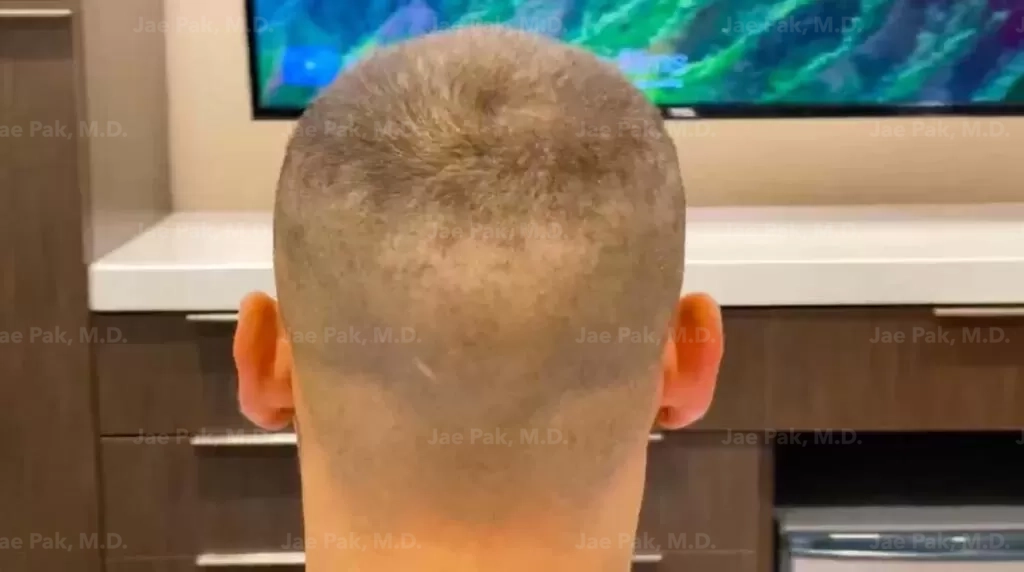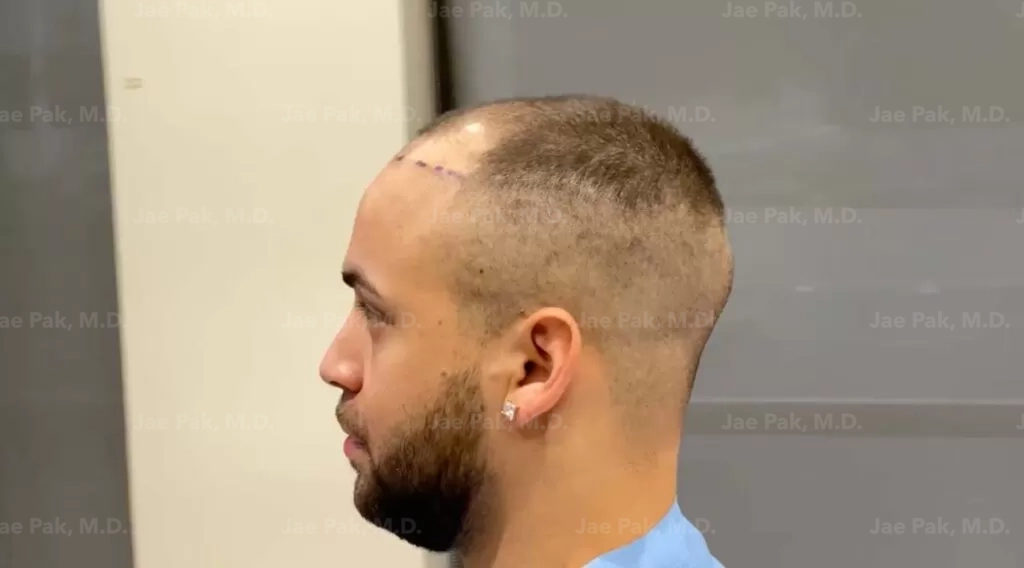 With FUE, tiny pinprick size incisions are made when removing the donor hair. These incisions are scattered around the scalp so they are not easy to detect and they heal quickly. For most patients, within a few days you can't tell that a procedure was performed on the back of the scalp as the redness disappears and the incision sites are almost undetectable.
After Surgery
FUE Hair Transpalnt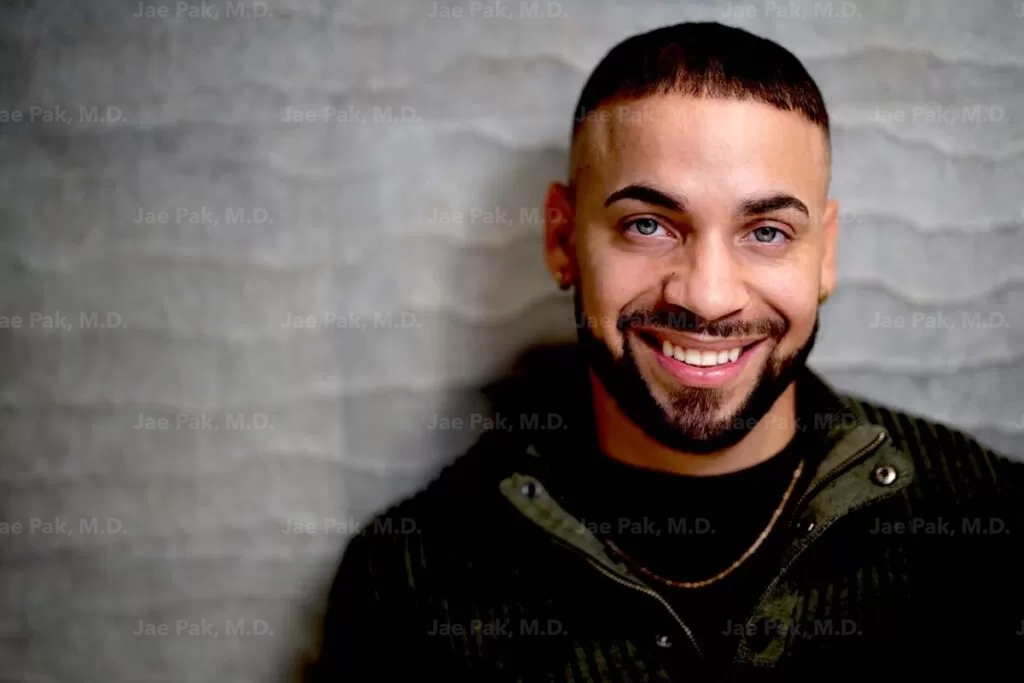 You may need more than one procedure to create the density you desire and to combat the loss of hairs as part of the natural balding process. A hair transplant will not stop the natural thinning but will help fill in the area as the hair is lost.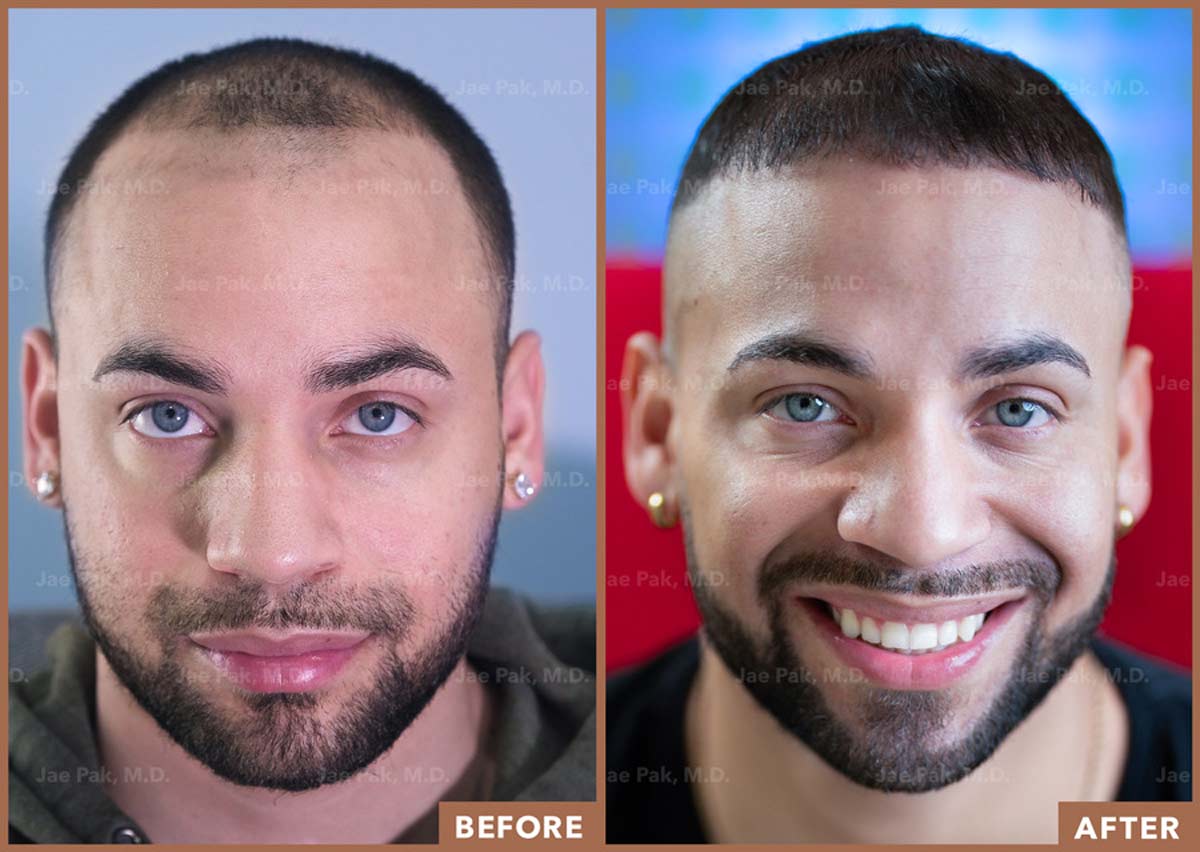 PATIENT STORIES
See the Before and After of Actual Patients
Find out if Hair Restoration is right for you.
Schedule your Consultation with Jae Pak, M.D. today!
Request a Consultation