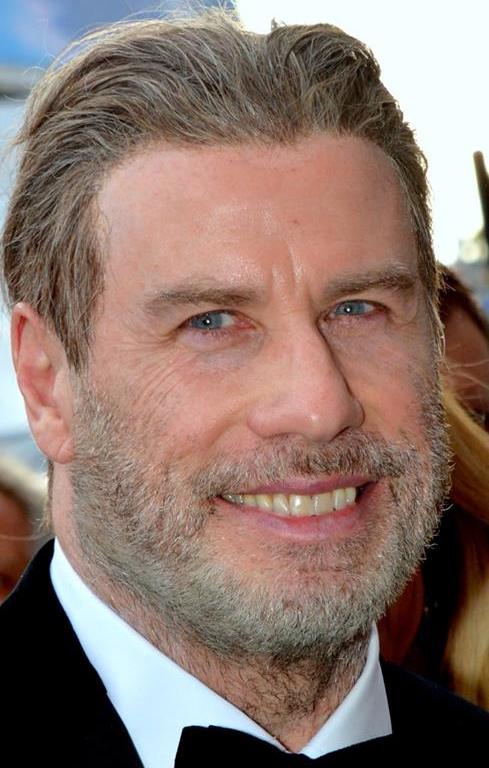 In Hollywood, the hair makes the man, especially for a star like John Travolta. Since the 1970s, the legendary actor has been known for his signature locks which perfectly framed his natural good looks.
But like so many male celebs from his era, Travolta's hairline has transformed through the years, even to the point of embracing a bald look and relying on wigs in films.
There's no doubt that Travolta has undergone some hair restoration treatments through the years, and plenty of speculation regarding those changes. What did the actor do to restore his hair and what can we learn by tracking his journey over time?
Let's explore Travolta's story, compare his various hairlines to the hair restoration fixes of the day, and see what we can find.
John Travolta's Hair Journey
With a career spanning five decades, there's plenty of ground to cover when examining the career progression of John Travolta and the changes in his hair as he matured.
An Icon Emerges
Travolta's big break was on the TV sitcom Welcome Back, Kotter, which showcased the young star's flawless hair. At only 21 years old, Travolta showed no signs of hair loss or thinning.
With films like Grease and Saturday Night Fever, a young John Travolta was launched into the spotlight for his charm, looks, and talent. His hair was at the center of it all, with a youthful hairline and high-volume locks that were the envy of many.
In this period of the late 1970s and early 80s, Travolta had the world in his hands. His hair seemed to remain strong during this first leg of his career.
Signs of Hair Loss
By the mid-80s, Travolta's career had cooled off, and reaching 30 years old, the actor's hair also began to show some weak points. We see that Travolta began to focus on volume in his hair, using waves and bangs to his advantage, as opposed to the slicked-back look of his disco days.
This is a sign that the actor was hiding something, that his hair wasn't what it was only a few years back. Considering his age and lifestyle factors at the time, it's no wonder that Travolta's hairline took a hit.
By 1989, we see the first clear signs of Norwood pattern balding on Travolta's hairline, indicated by the M-shape recession and more pronounced widow's peak. Thankfully, this look matched the actor's rising status in Hollywood, and his mature hairline was still well-received.
Travolta was still a star and making money, but his hair was no longer the focal point, and he lost some career momentum along with it.
The Big Comeback — and Hair Revival
Few comebacks can match the success of Travolta's role in Pulp Fiction. Both his on-screen magnetism and stellar hairstyles were back on point and in tip-top condition.
But comparing his 1994 look to just a few years prior, we have to speculate that Travolta underwent his first hair transplant around this time.
We can see that the actor's hairline looks more even and well-covered, with greater volume across the whole of the scalp. His hair appears to be healthier, refreshed, and rejuvenated compared to previous images and films, which undoubtedly helped revitalize his acting status and career.
Travolta never spoke out about hair treatments at this time, but it's most likely that he went for a FUT "strip surgery" procedure, as this was the most widely-practiced method at the time. Couple that with topical minoxidil, and Travolta had the ideal 1990s strategy for hair restoration in full swing. Then again, there weren't nearly as many options for hair restoration then as there are now.
Balding and Buzz Cuts
Many things changed around the turn of the 21st century, including John Travolta's hair situation. Photos from this era show the actor with a minimal buzz-cut look that defined his look for the coming decade.
It's possible that Travolta simply wanted a more simplistic, low-maintenance hairstyle, or he may have been filling in gaps with supplementary hair transplants like FUE. Keeping a short hairstyle helped ensure these smaller procedures would be less noticeable when in the spotlight.
Some of Travolta's worst looks are from this era, but like his career, he was thankfully able to turn things around once again.
Signature Look Restored
Despite stumbling in the early 2000s, Travolta's hair was back to full form in films like Be Cool and Wild Hogs. This was likely the result of smaller FUE treatments. He capitalized on that revitalized hair with a series of box-office hits.
Why do we suspect FUE in this era? Follicular Unit Excision treatments were developed earlier, but this appears to be the period when this treatment became popular in Hollywood. For busy stars in the spotlight like Travolta, the advantages of FUE are clear. These smaller successive treatments helped avoid scars and reduced recovery time.
Travolta's efforts paid off, and despite using wigs and hairpieces for some roles, it seems that his natural locks held strong.
Travolta's Hair Today
In recent years, Travolta has come forth with a fully bald look, suggesting that his natural hair is all but gone. Now in his early 60s, the actor seems less focused on his looks and more interested in making the most of his personal life and time with family.
Furthermore, Travolta easily pulls off the bald look with an ideal head shape and facial hair combination.
When he appeared at the Oscars, he looked slim, sophisticated, and well-rested. His lack of hair didn't seem to phase anyone, proving that confidence is king in terms of public image.