What is a Corrective Hair Restoration Procedure?
Jae Pak MD Medical provides corrective hair surgery including feminization and masculinization surgery and revision of less desirable results from other clinics.
Dr. Pak is a degreed engineer, M.D. and accomplished artist with over 15 years experience. He is able to work with patients to help them achieve the results they had hoped to receive with their initial procedure with other clinics.
Many patients come to Dr. Pak for corrective surgeries after trying to save money by going somewhere outside the U.S., or selecting a doctor based solely on price or slick marketing rather than qualifications, experience and reviews.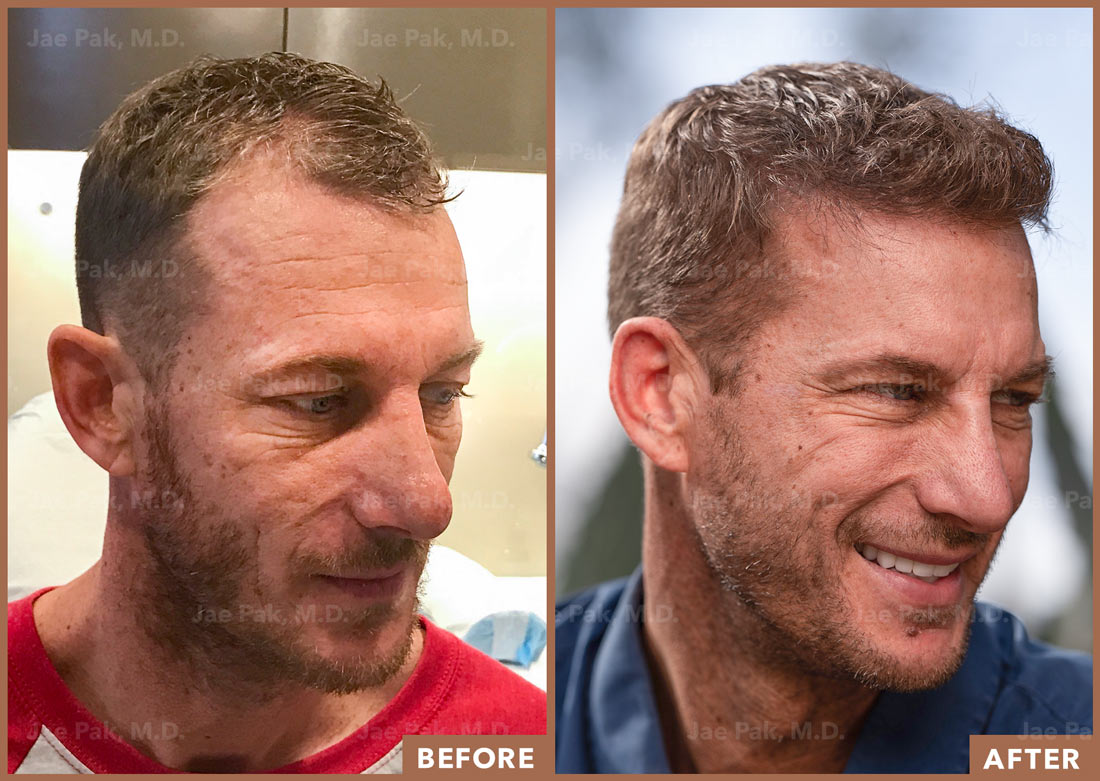 How do Corrective Procedures work?
Dr. Pak will take bone structure, facial features and head shape into consideration to create the best and most natural looking results for the patient.
What Corrective Procedures Does Jae Pak, M.D. perform?
Dr. Pak performs FUE, FUT(STRIP), Long Hair FUE, Body Hair FUE and Scalp MicroPigmentation to correct the less than desirable results patients have received from other clinics.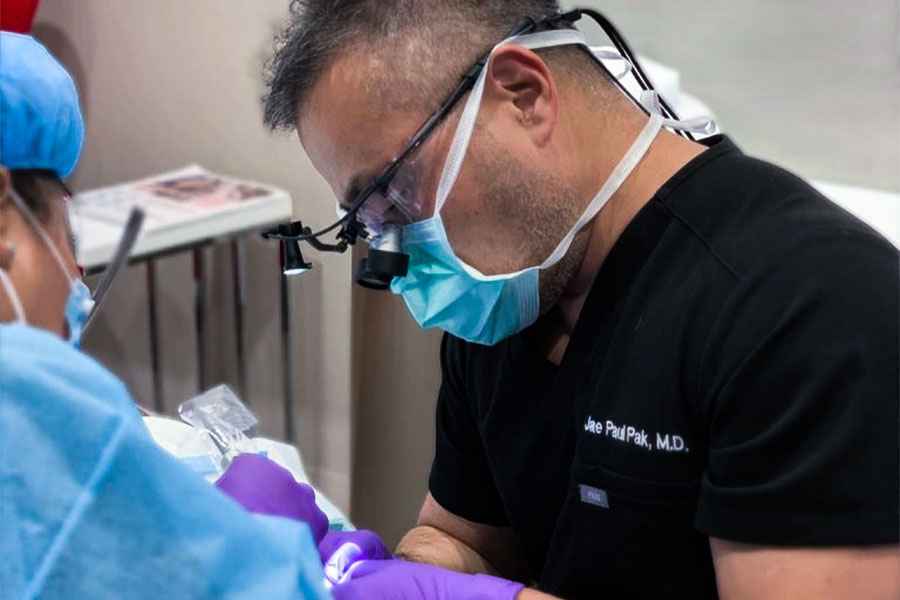 Can "botched" hair transplants and Scalp MicroPigmentation be fixed?
Less skilled doctors and their medical technicians tend to use stencils and rulers to create a "one size fits all" looking hairline, beard and eyebrows. Many doctors do not have the skills to do the procedure by hand, often relying on robots to do the work instead. There is no substitute for an artist and engineer's eye like Dr. Pak's to ensure the best, most natural looking results.
Which hair transplant and SMP areas can be corrected?
Dr. Pak is able to perform corrective hair transplant surgeries for hairlines and crown, eyebrows, facial hair and scalp scar revisions. He is also able to perform corrective Scalp MicroPigmentation to create a more natural looking result and address issues of running ink from less experienced technicians.
Who will be performing my Corrective Hair Restoration procedure?
At Jae Pak MD Medical, for FUE and FUT (STRIP) your surgeon will be harvesting the grafts and creating the sites for the grafts to be implanted. Experienced, well trained medical technicians will prepare the grafts under special microscopes and implant the grafts based on the incision sites Dr. Pak creates.
For SMP, Dr. Pak will consult with you, and then work in combination with our experienced medical technician to create the optimal results.
Our experienced Hair Transplant and SMP medical technicians work with our practice daily, are trained by Dr. Pak and have between 5-28 years experience.
You should always ask your surgeon about their experience and who will be performing which aspects of your surgery.
The LGBTQIA community is welcome at Jae Pak MD Medical. For our transgender and non-binary clients, we offer transition related care, such as hairline transformation…eyebrow transplants. We are specialists in Feminization and Masculinization Hair Transplant procedures.