Since the field was first founded in 1950s New York, hair transplantation has gained momentum and seen many dramatic leaps forward. Not only have researchers increased their understanding of concepts like donor area dominance and the various phases of the hair life cycle, but they have also developed incredible tech advancements that allow them to perform procedures with greater precision.
Jae Pak, M.D. is one of the pioneers in this space, responsible for many inventions and patents that further the capacity of hair restoration surgeons on many levels. Here are several of Dr. Pak's most recognized and successful developments over the past couple of decades.
Method and Apparatus for Transplanting a Hair Graft
In 2003, Dr. Pak filed a patent for a tool designed to improve the process of transplanting hair grafts, focusing on the extraction and implantation of individual follicle units.
As an expert in hair loss and restoration, Dr. Pak was regularly performing hair transplants but struggled to make the process more efficient and effective. To harvest hair from the patients' donor area (typically along the back of the neck), surgeons had to use inaccurate instruments that caused unwanted damage to the skin and sometimes impacted the hair's health.
Dr. Pak set out to invent a tool that targeted individual follicles and caused less damage to the skin and hair, allowing him and his team to more accurately pinpoint healthy donor hair and provide a more cost effective and comfortable experience for patients as they underwent surgical procedures such as Follicular Unit Excision.
Dr. Pak discovered that a combination of vibrational energy around the sharp hollow punch allowed the incision to happen more smoothly and accurately, reducing damage to the patients' skin and hair with each excision. He proposed a method of sonic vibration that increased the ability for the punch to move through the tougher layers of the skin. He also proposed coupling a water source to the instrument to provide a jet stream alongside duller punch tools as directed by the operator.
Hair Transplant Device for Implantation
In 2006, Dr. Pak set to work on an invention that aimed to improve the implantation process of hairs that had been previously grafted and dissected. He identified the challenge of implanting hair in the recipient area without accidentally damaging or dislodging the follicle units immediately after the graft had been set.
This invention's mechanism was designed to quickly implant the follicle unit with precision and use the help of a solid rod to keep the unit in place as the needle is extracted from the skin. In previous iterations, the rod was controlled by hand and required a high level of skill and coordination by surgeons to operate correctly.
Dr. Pak drew up several embodiments of the instrument using various cylindrical tubes, vacuums, and pistons to position the grafts in place and ensure they are implanted effectively.
More recently, Dr. Pak has made updates to the invention and is able to implant follicles using this mechanism more effectively. The result is hair transplantation procedures that provide a higher success rate and patient satisfaction.
Clients find that their hair is more firmly implanted with an improved recovery period and quicker turnaround. There is also a lower likelihood of damage to the grafts during recovery stages or repeat surgeries.
Tubular Cannula for Hair Implantation
In his most recent invention, Dr. Pak aimed to limit the need for forceps and the manual insertion of hair grafts to the recipient area. He found that the previous methods were no longer sufficient for safe and consistent implantation, causing a high degree of mechanical stress on the follicles and preventing them from growing to an optimal level.
His proposal was an instrument that allows surgeons to load follicle units into the designated area using a series of tubes and flaps, in addition to a plunger mechanism that implants the follicles into the correct space with minimal manual handling of the hairs themselves.
This instrument saves time and effort for surgeons who graft high quantities of sensitive hair into the scalp's recipient area while improving each graft's success rate. The overall speed and quality of the procedures increase with the use of this tool.
How Dr. Jae Pak Can Help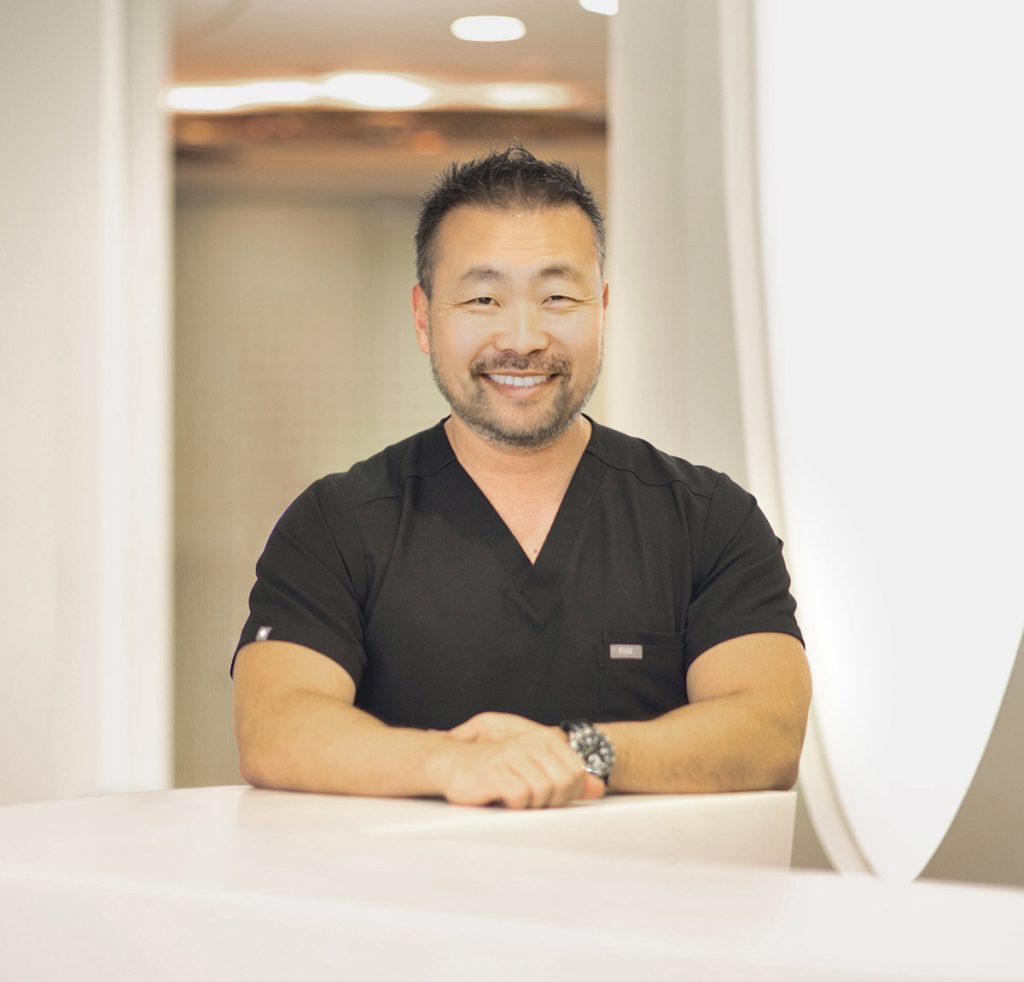 Do you think you may be in need of hair transplants, and you're not sure where to begin? You have so many questions: Is it safe? Will it hurt? What kind of results can I expect? Hair transplantation is not a common topic of discussion. So, who do you turn to?
A successful transplant process starts with a consultation with a hair transplant expert who truly wants to understand your personal goals. Dr. Jae Pak of Jae Pak, M.D. Medical is a board-certified physician and a hair transplant artist. With a complementary background in engineering, Dr. Pak uses precision-like skill to bring his patients a natural and balanced hair line they can be proud of.
Schedule a consultation with Dr. Pak today and discover what hair transplantation can do for you.
Sources:
https://patents.justia.com/inventor/jae-pak
https://patents.justia.com/patent/10758272
https://patents.justia.com/patent/9420866
Method and Apparatus for Transplanting a Hair Graft