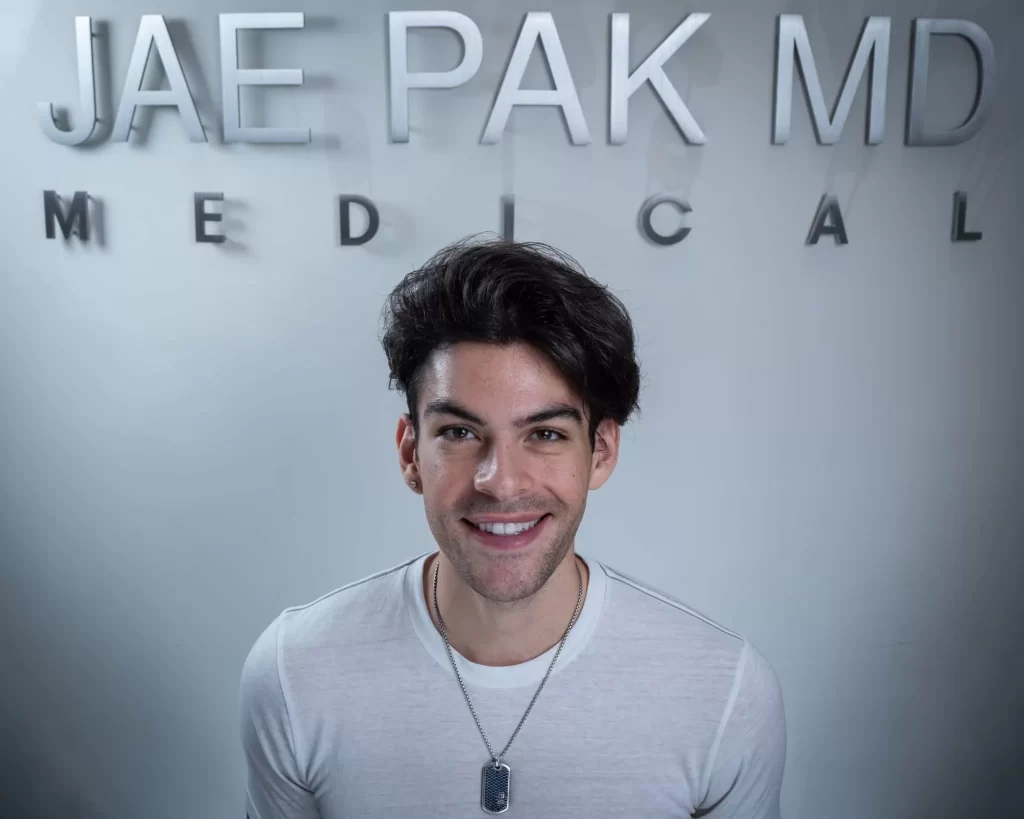 PATIENT STORY
Twitch Streamer Chooses Dr. Jae Pak for his Hair Transplant
An FUE Hair Transplant from Dr. Pak helped this actor and influencer feel comfortable pulling his hair back on camera. Read more to see his results!
Request a Consultation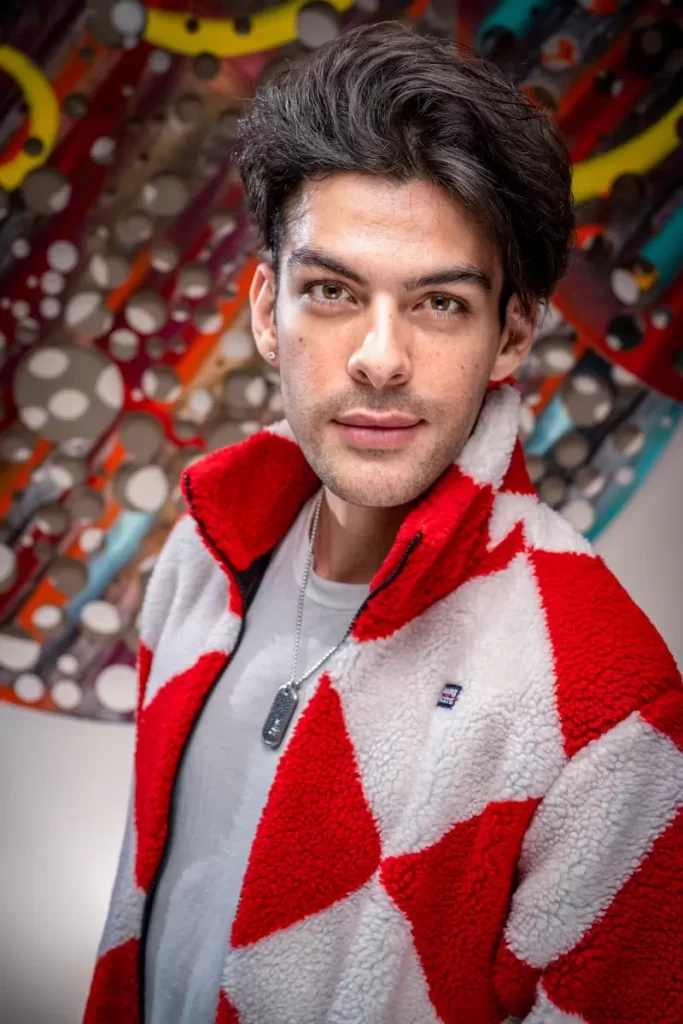 This patient of Jae Pak, M.D. is an actor, model and Twitch streamer. He was very conscious of the two receding corners of his hairline, so after researching he found Dr. Pak to perform his FUE Hair Transplant.
Follicular Unit Excision (FUE) hair transplant surgery is a widely popular technique used to harvest individual follicular units. The follicular units are excised (removed) by the surgeon with a cylindrical surgical instrument that fits around each hair follicle. FUE surgery is a specialized technique used to harvest individual follicular units and will not leave a linear scar.
Procedures
FUE Hair Transplant
Before the Surgery
FUE Hair Transplant
Before the procedure, Dr. Pak will take the time to review your goals and draw an outline of where the hair grafts will be added.
Recession in the temple area of this patient's hairline is very common and treatable.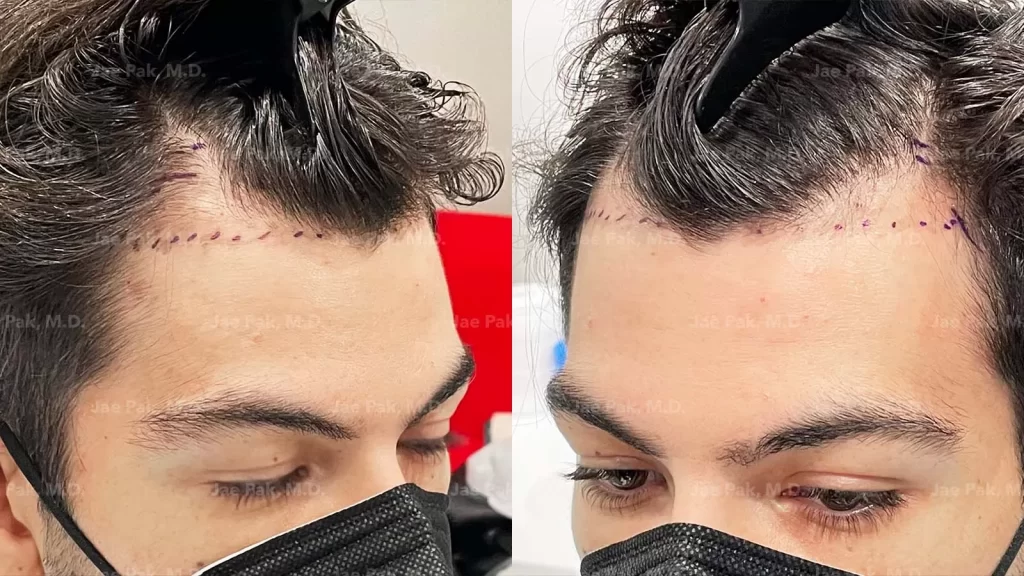 Hairline drawn by Dr. Pak to show patient where the grafts will be placed
Immediately after the Surgery
FUE Hair Transplant
Immediately after the procedure, our patients are encouraged to come in for a post-operative check up and hair wash.
Both FUT and FUE Hair Transplants will also leave scars, however, there are differences between the type of scars. In this case, the patient chose the FUE Hair Transplant because he wanted the option to be able to wear his hair short or long without a visible scar.
FUE Hair Transplant Notes
When choosing an FUE Hair Transplant, it's important to note that the donor area will have to be shaved. The staff at the office can shave the area before your procedure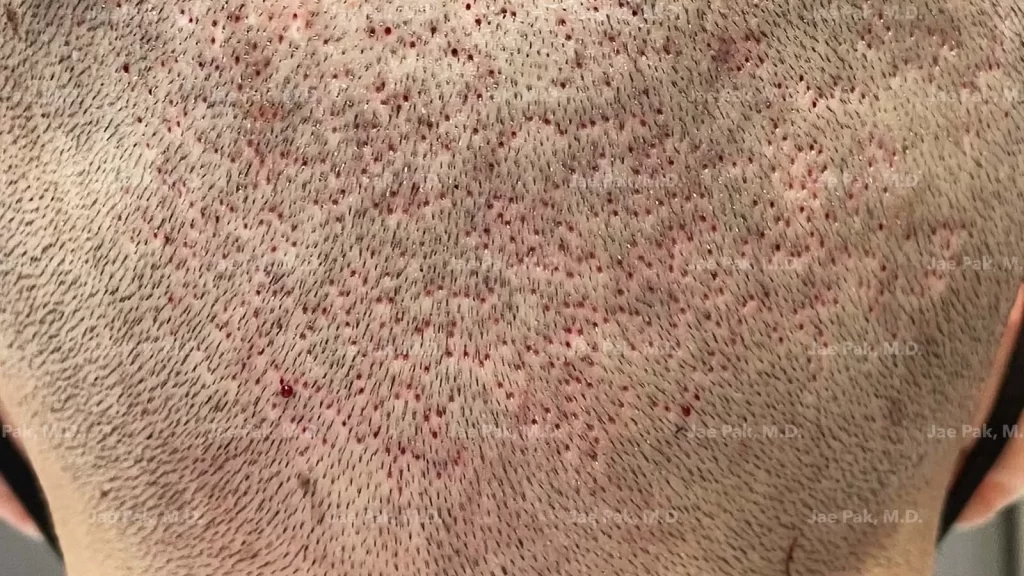 Immediately after surgery - Notice the areas where the donor area was removed.
Before and After Results
FUE Hair Transplant
Find out if Hair Restoration is right for you.
Schedule your Consultation with Jae Pak, M.D. today!
Request a Consultation